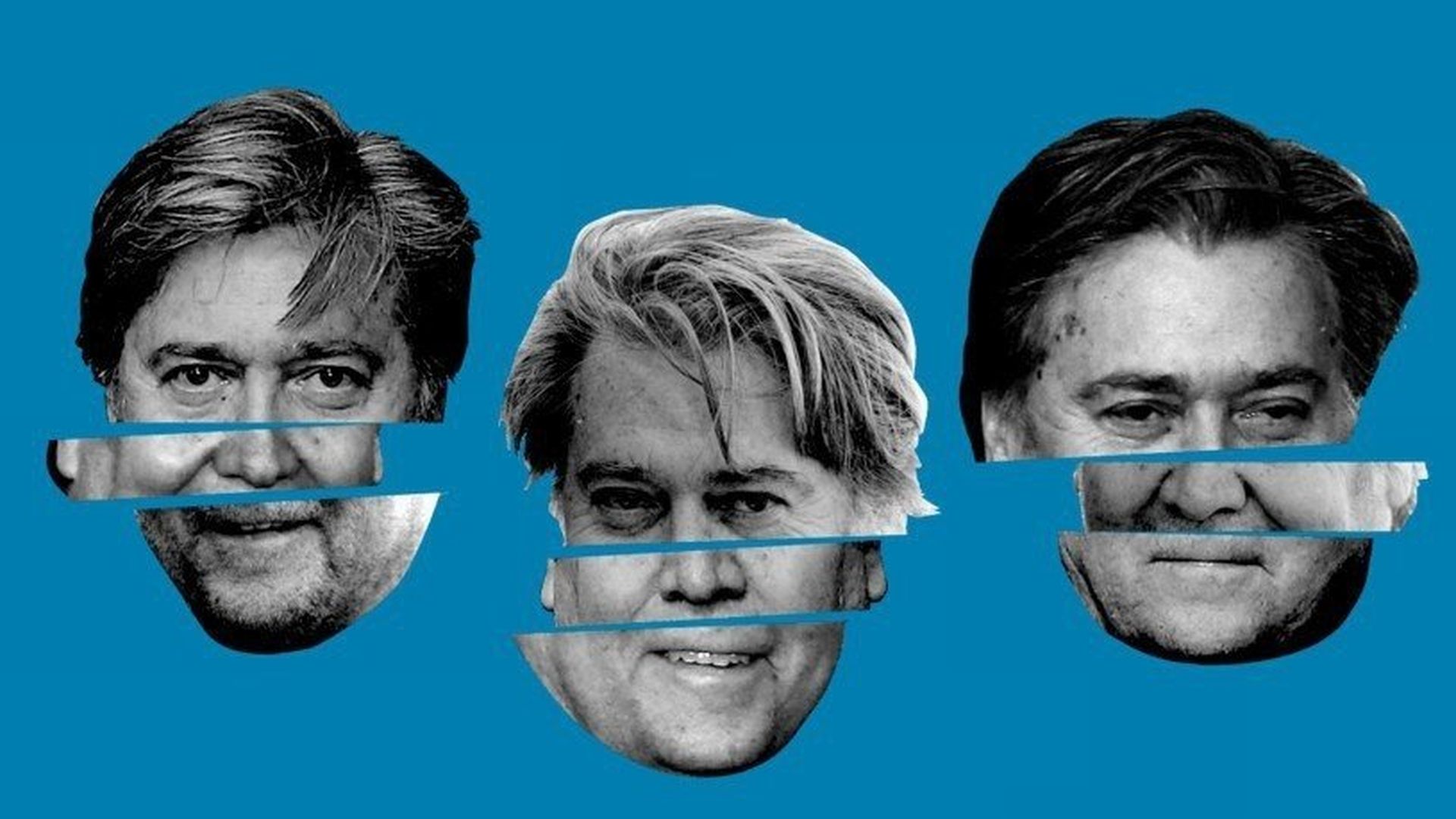 Friends and allies of Steve Bannon had been warning him for weeks to lay off Jared Kushner — telling him that President Trump would turn against him if he kept publicly attacking the son-in-law.
What we're hearing: Tommy Hicks, a Trump campaign fundraiser and the chairman of the favored pro-Trump outside group America First Policies, relayed a message from the White House to Bannon to "knock it the f— off" or else Trump would blow him up, according to two sources with direct knowledge.
Republican operative Arthur Schwartz was another of Bannon's friends who warned him about fixating on Jared too much and pushing Trump over the edge.
Both Schwartz and Hicks declined to comment.
The Hill's Jonathan Easley broke the news — and I can confirm his reporting — that on Wednesday morning Bannon and his allies were preparing to issue a statement disowning his damaging comments about the president's eldest son Don Junior.
Easley reports:
"Bannon on Wednesday was about to issue a statement praising Donald Trump Jr. and disputing his quotes in a book from Michael Wolff, but the statement was spiked after President Trump went nuclear on his former chief strategist."
"Bannon's aides sought to impress upon him the need to put out a statement quickly. The aides had crafted a statement, which was pending Bannon's approval, when the White House beat him to the punch."
"In the unreleased statement, Bannon had planned to call Trump Jr. a patriot and dispute the account in Wolff's book... in which Bannon described Trump Jr. as 'treasonous' and 'unpatriotic' for setting up a 2016 meeting at Trump Tower with a Russian lawyer."
What's next: Some of Bannon's closest allies are urging him to still issue such a statement and make peace with Trump and his family. Bannon is resisting. He's quite like Trump in this respect: he views any apology or admission of error as a sign of weakness. But it may be the only way to preserve some sort of a political future for himself.
Go deeper