Roy Moore accuser's home burned down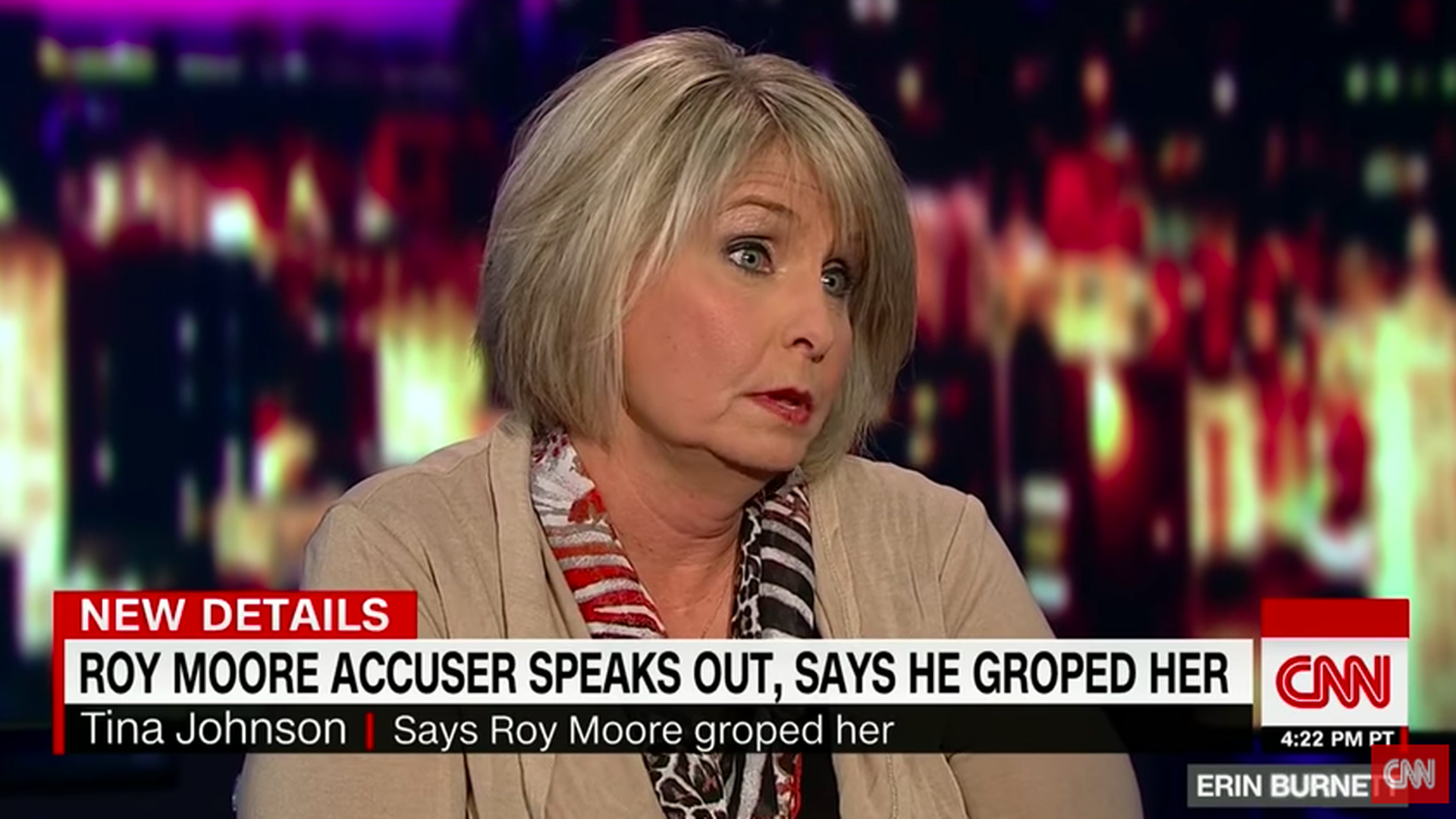 One of Roy Moore's accusers, Tina Johnson, lost her home in Gadsden, Alabama, this week to a fire. It is now being investigated by the Etowah County Arson Task Force, according to AL.com.
Johnson said she was 28 years old and receiving legal counsel from Roy Moore when he grabbed her from behind.
The Task Force said there have not yet been charges in relation to the fire, but AL.com reports that neighbors saw "a young man who had a history of public intoxication walking around the house before and during the blaze."
Go deeper