North and South Korea agree to hold talks next week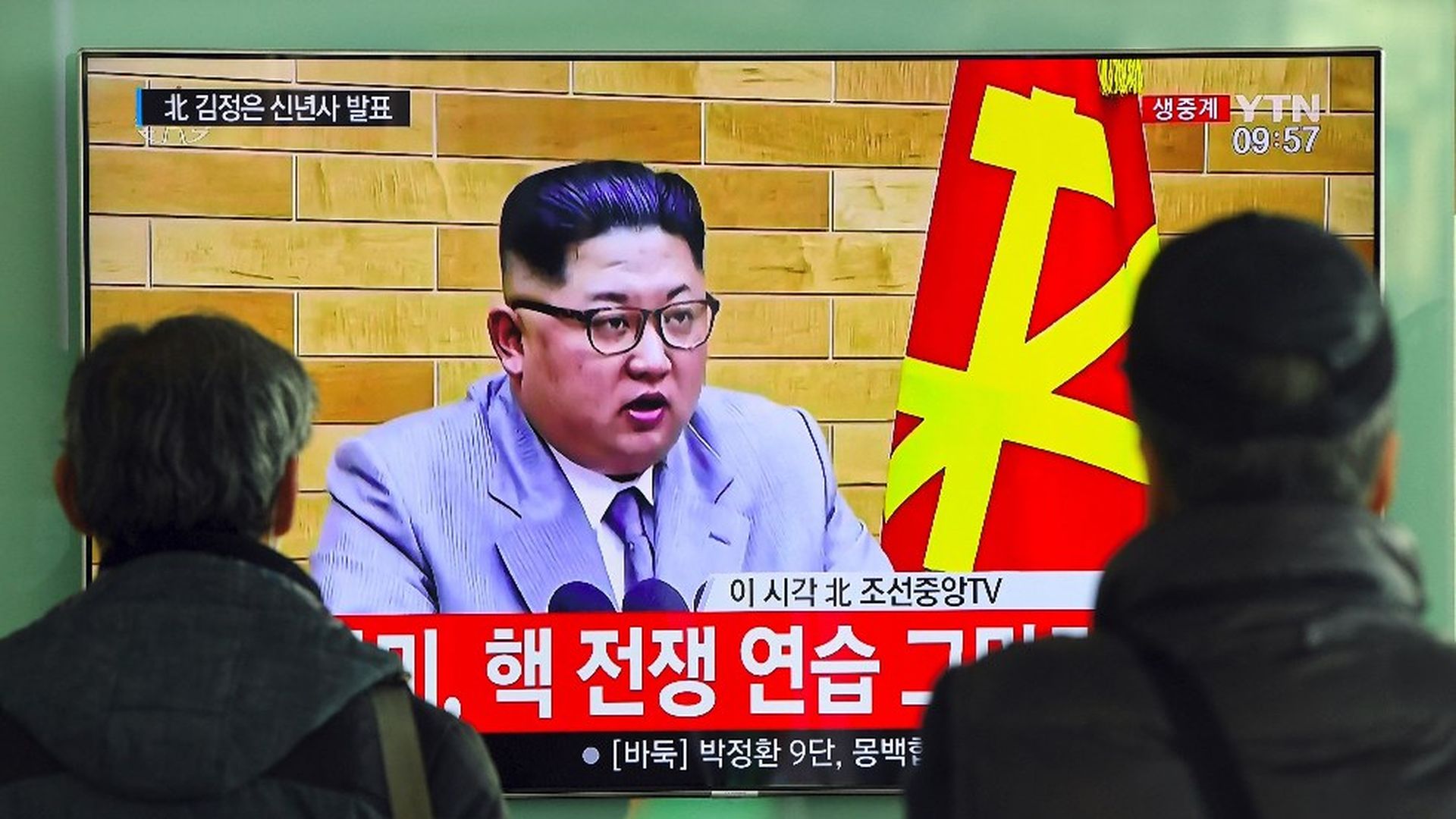 The AP reports that "North Korea has agreed to hold high-level talks with South Korea next Tuesday."
Why it matters: South Korea proposed the talks earlier this week, primarily focusing on the Olympics and any military drills, after Kim Jong-un struck a softer-than-expected line in a New Years address. Per Axios' Shannon Vavra, this will be the first official dialogue between North and South Korea since last year.
Go deeper: Trump took credit for the planned dialogue.
Go deeper