NASA is recruiting citizen scientists to measure snow depth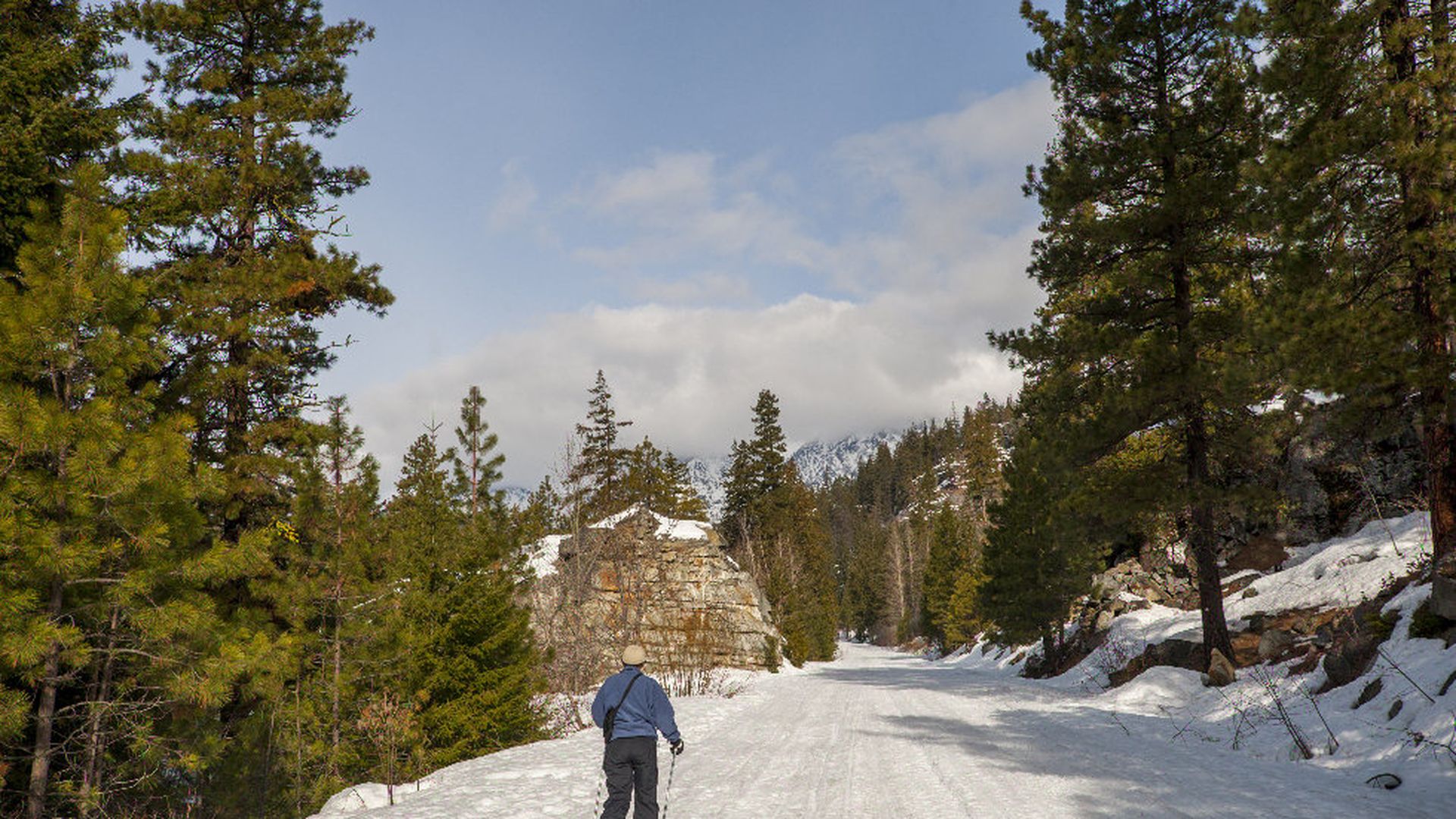 A NASA program is recruiting citizen scientists to measure snowpack in the backcountry of the Pacific Northwest and Alaska, according to the Associated Press.
Why it matters: The measurements are used to estimate how much water is being held in the snow, and therefore how much will be released into rivers and reservoirs in the area. In the western U.S., "nearly three-fourths of annual stream flow that provides drinking water comes from spring and summer melt," writes the AP's Dan Joling. Researchers want to improve the accuracy of measurements so that simulations can better predict the effect of snowmelt on a watershed.
How it works: Participants can measure snow depth with an avalanche probe, something most people hiking in these areas already carry, David Hill, a professor at Oregon State University and one of the researchers on the program told the AP. The measurements are then entered into a smartphone app, which records the location and time of measurement.
Gabriel Wolken, a research geologist with the Alaska Division of Geological & Geophysical Surveys, told the AP, "the hundreds of measurements collected far outpaced what the scientists could gather."
Hill said the input from the public is cutting errors "in our modeled snow-water equivalent...by about 90 percent."
The program, called Community Snow Observations, is meant to complement snow telemetry stations that also provide measurements though there aren't many of them due to installation and maintenance costs, said Hill.
Go deeper