Winner of tied Virginia House race to be decided Thursday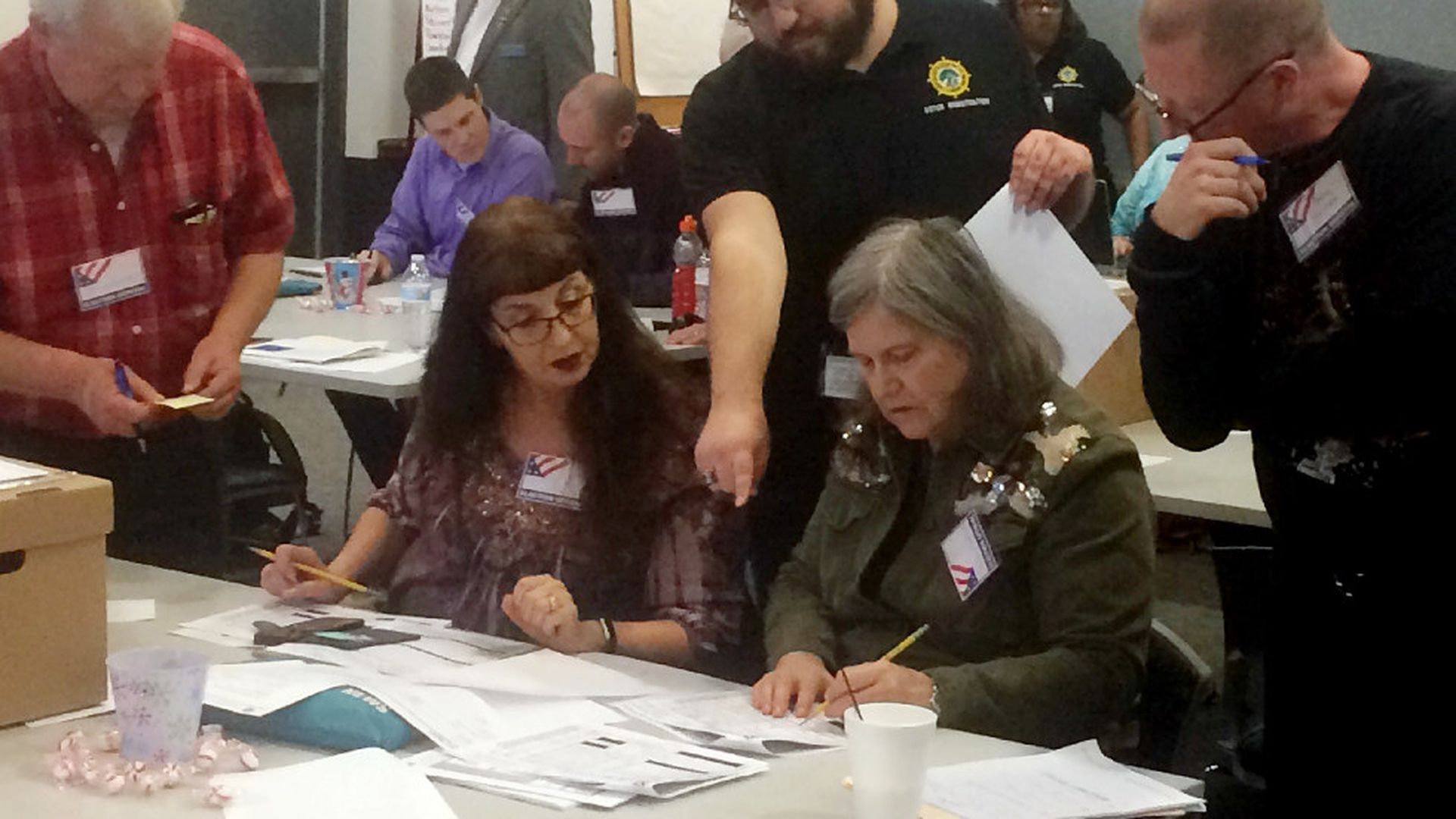 The winner of Virginia's closely-watched 94th House District race will be determined Thursday by random name drawing after a court denied a request by Democrat Shelly Simonds to re-hear arguments about a contested ballot, The Virginian-Pilot reports.
Why it matters: Thursday's final results will ultimately determine the balance of power in the chamber, which now has a rare 50-50 split after the Democratic wave on Nov. 7. The first recount of the contest named Simonds the winner by one vote, but the recount court later ruled that a disputed ballot should be counted for Republican David Yancey, meaning both Simonds and Yancey received 11,608 votes in the Nov. 7 contest.
Go deeper