Warner wants outside analysis of Russia probe content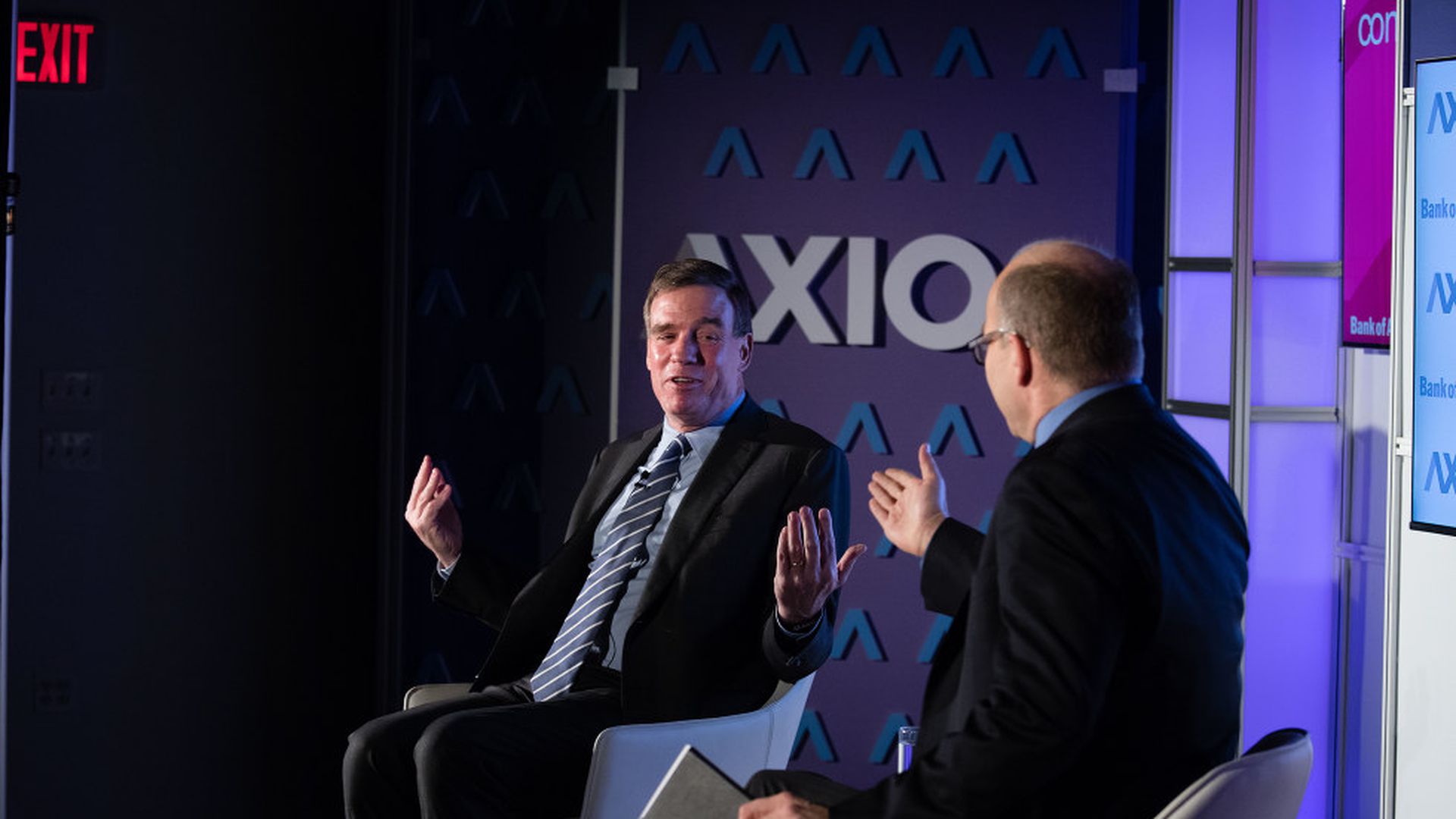 Sen. Mark Warner, the top Democrat on the Senate Intelligence Committee, said Thursday that outside researchers should analyze the vast trove of content posted by Russian accounts in an alleged attempt to sow chaos during the 2016 election. At an Axios event, he said there needs to be an "independent third-party, almost academic analysis" of the content, suggesting his committee didn't have the capability to vet everything in its possession.
Why it matters: It's a major task to investigate not just the ads posted by Russian operatives online during the election, but also the far more voluminous "organic" content not backed by any ad spending.
Go deeper