Vaping startup Juul is raising $150 million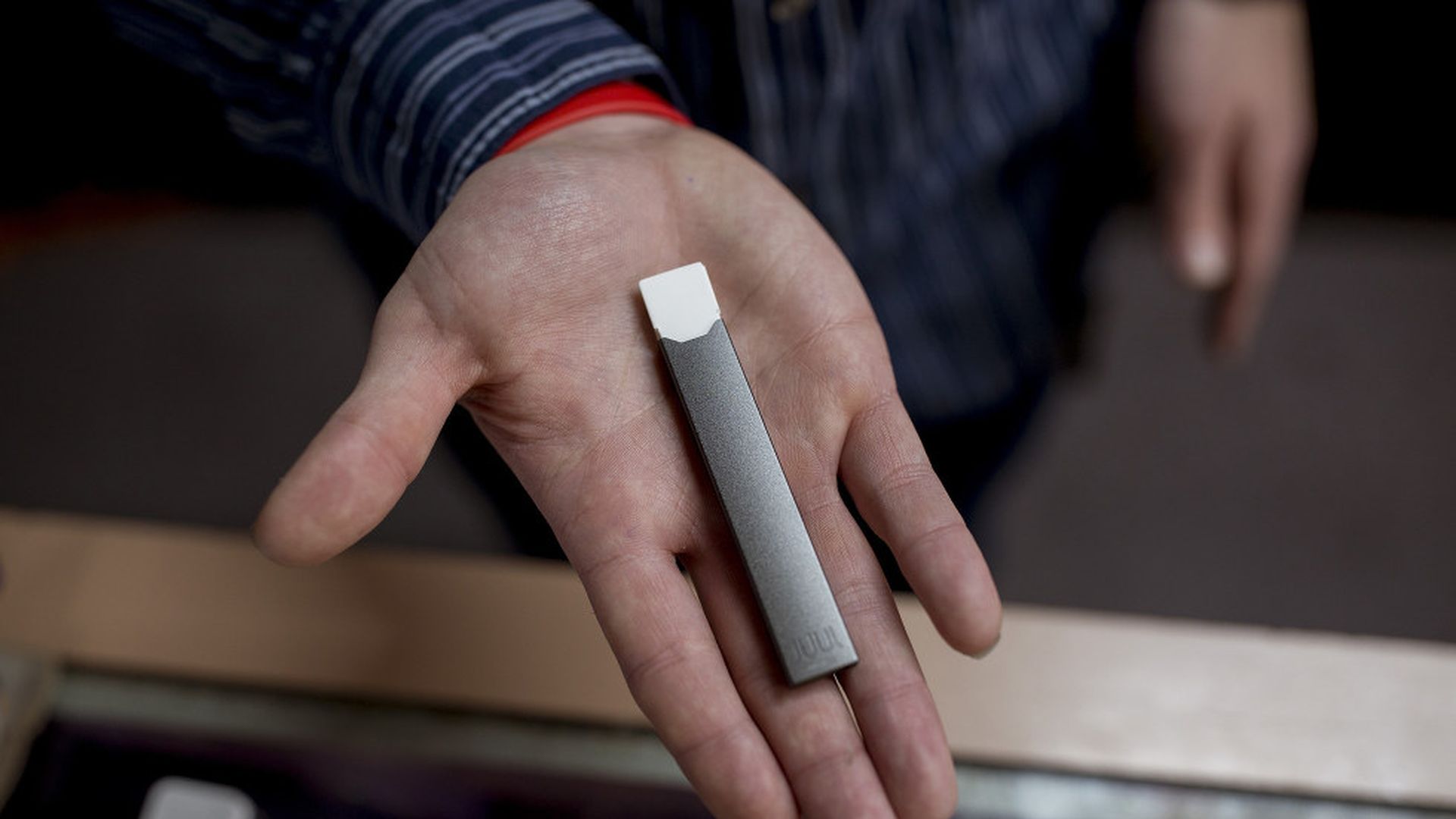 Juul Labs, a San Francisco-based maker of vaping devices, has secured $112 million of what could become a $150 million convertible note offering, per an SEC filing.
Why it matters: Because Juul's discrete devices are becoming ubiquitous among high school and college students — despite the official age minimum — and could become even bigger if marijuana legalization expands.
Juul spun out from parent company Pax Labs earlier this year and hired Kevin Burns to be its CEO. He's is a former top partner at private equity giant TPG Capital who left to help turn around yogurt-maker Chobani as COO.
Bottom line: "Juul's flat rectangular devices, shaped like USB sticks, hit the market in mid-2015 and have surpassed similar devices from the tobacco giants. Bonnie Herzog, an analyst at Wells Fargo, wrote in a report last month, citing Nielsen data over the prior four weeks, that Juul controls 32.9% of the market, ahead of British American Tobacco at 27.4% and Altria at 15.2%. According to the Nielsen data, Juul has generated revenue growth of almost 700 percent to $224.6 million in the past year." — Ari Levy, CNBC
A Juul spokeswoman declined to comment on the fundraising.
Go deeper