U.S. suspending security assistance to Pakistan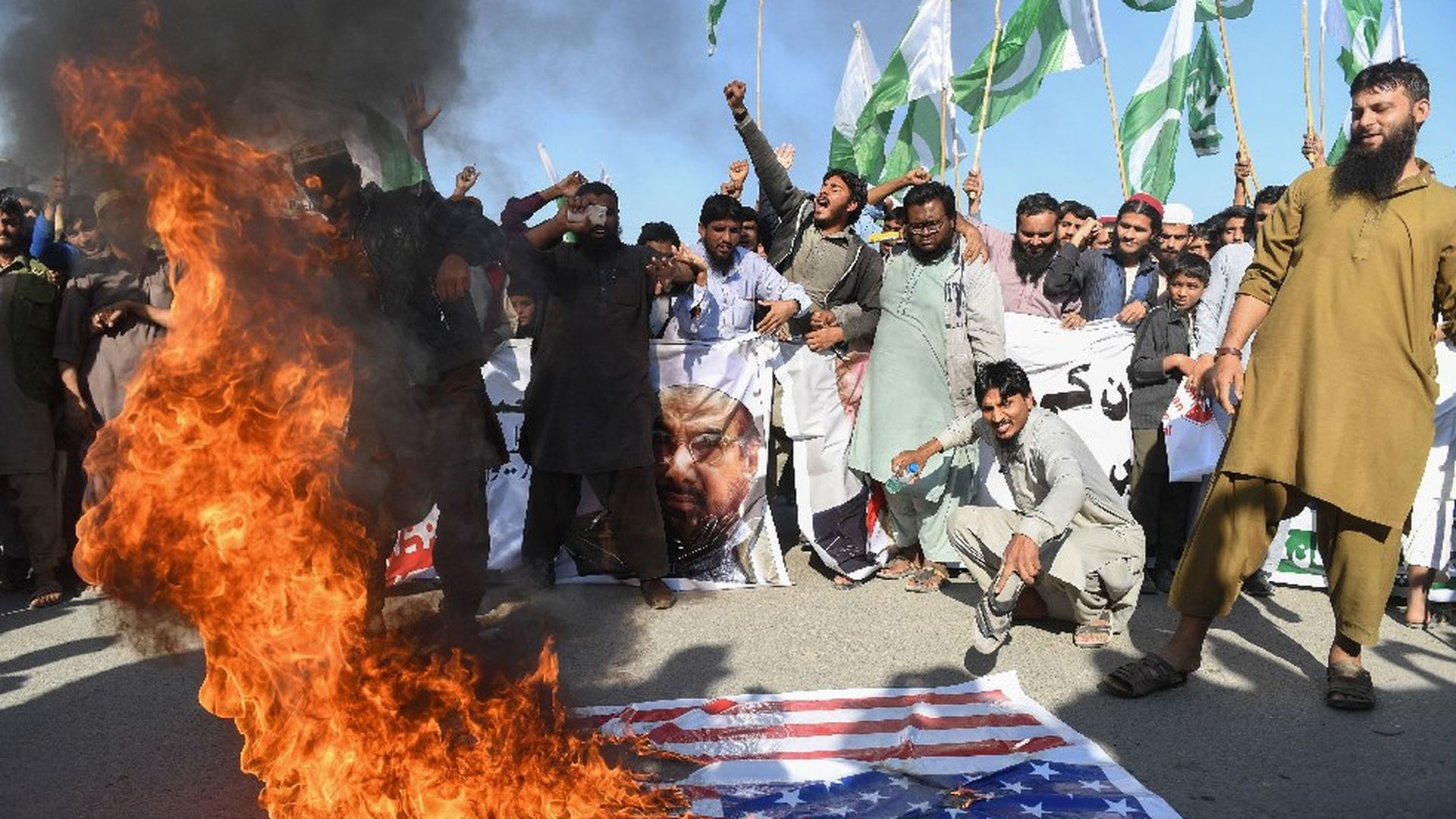 The U.S. is suspending nearly all security aid to Pakistan, State Department spokeswoman Heather Nauert announced today.
Nauert said: "This is something that should not come as a surprise to Pakistan, because the President, Secretary Tillerson, and Secretary Mattis have all had conversations with Pakistani officials alerting them to our concerns that Pakistan has not done enough to detain, to...round up terrorist and militant groups operating from within Pakistan."
Why it matters: This comes in addition to the suspended $255 million in military aid announced in August. Nauert told reporters that there may be exceptions in the new suspension "if they are determined to be critical to national security interests."
She also said Pakistan can get that money back in the future if they take "decisive steps" towards combatting terrorism.
Tensions between Pakistan and the U.S. have worsened in recent days, as the Trump administration has criticized Pakistan for not doing enough to eradicate extremism, and acting as a "safe haven" for terrorists.
Earlier Thursday, the State Department announced that Pakistan was added to a special watch list for "severe violations of religious freedoms."
U.N. Ambassador Nikki Haley said on Tuesday that Pakistan "has played a double game for years ... that game is not acceptable to this administration."
Secretary of State Rex Tillerson said in a New York Times op-ed last week that the U.S. would partner with Pakistan to fight terrorism, but "Pakistan must demonstrate its desire to partner with us."
Go deeper