Turkey's president says Assad "is definitely a terrorist"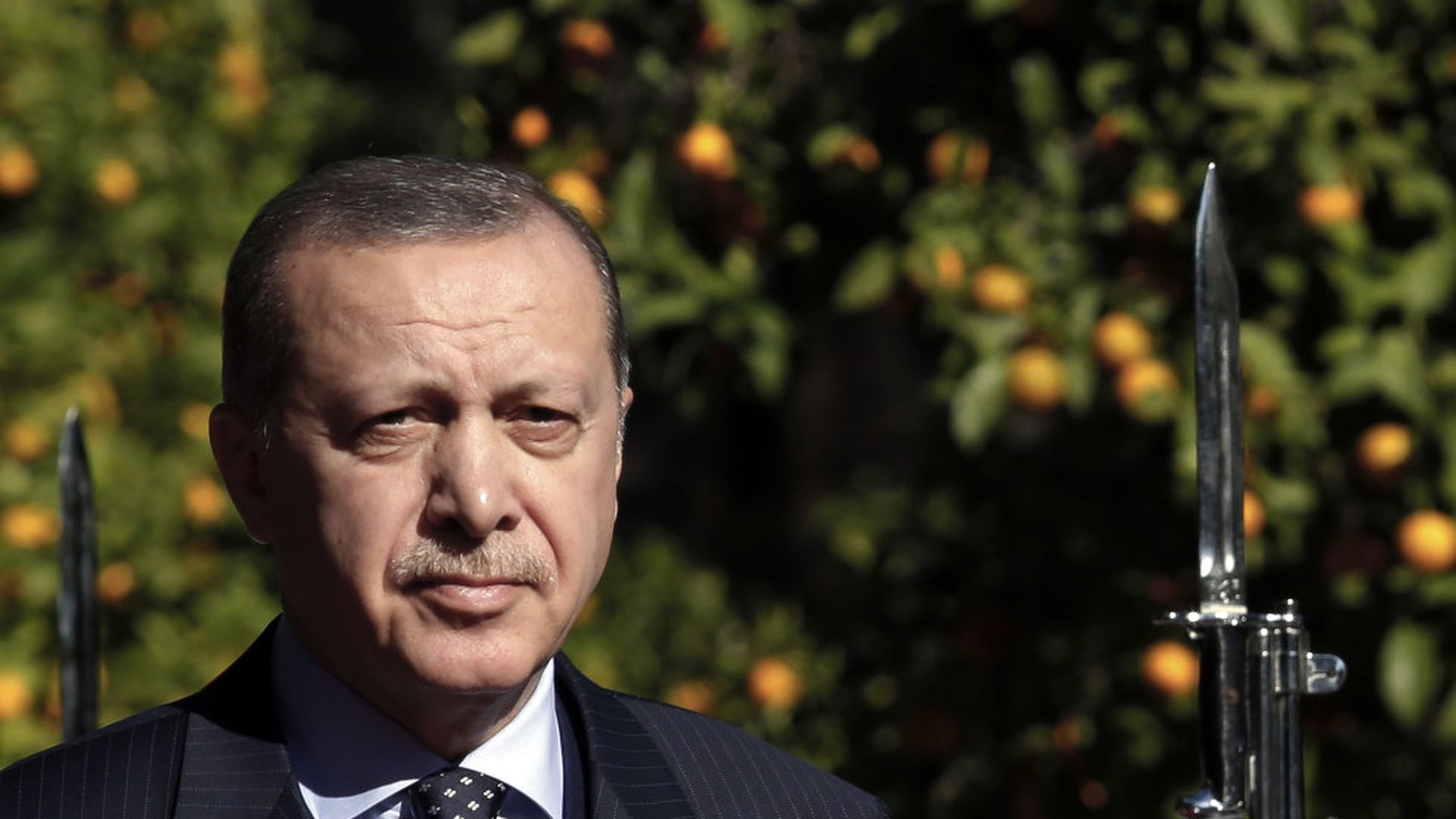 Turkish President Tayyip Erdogan said on Wednesday that Syrian President Bashar al-Assad "is definitely a terrorist who has carried out state terrorism," according to Reuters.
"It is impossible to continue with Assad. How can we embrace the future with a Syrian president who has killed close to a million of his citizens?"
Why it matters: Turkey had been working with Russia and Iran "for a political resolution," Reuters reports, and Erdogan had since toned down his negative language against the Syrian president. But Erdogan now says "there is no peace in Syria and this peace won't come with Assad." A Syrian foreign ministry source was quoted by Syria's state news agency SANA saying that Erdogan is attempting to "absolve himself of the crimes which he has committed against the Syrian people."
Go deeper