Trump's national security strategy is at odds with his own priorities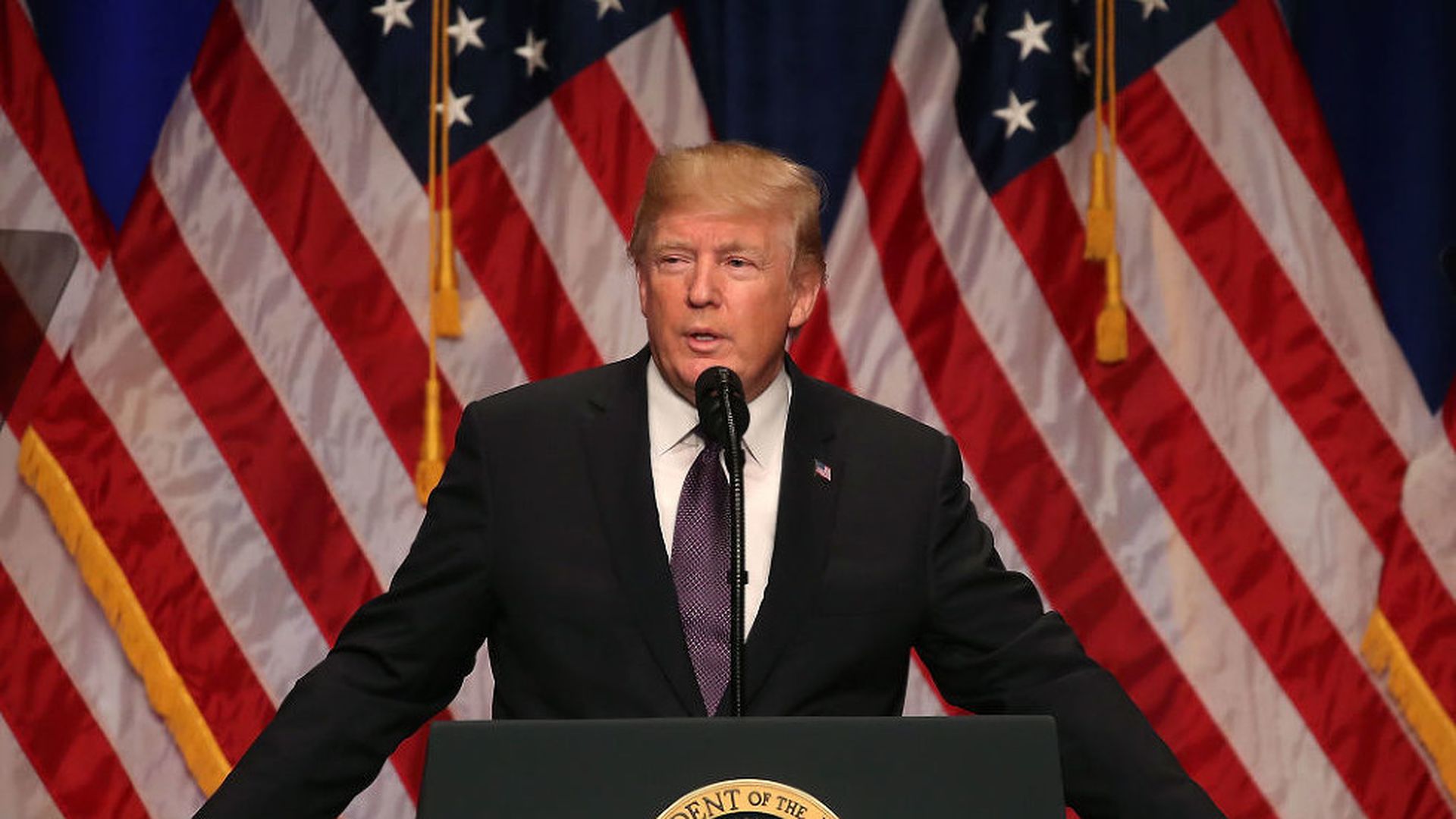 Trump's National Security Strategy tries to both set him apart from his predecessors and embed "America First" in the realist tradition.
The big picture: The NSS emphasizes not just protecting the homeland but closing it off, and shows little interest in combating climate change or transforming other societies. It takes a surprisingly tough line on Russia and China, labeling them "revisionist powers" opposed to U.S. values and interests. And its most striking passage rejects the traditional assumption that "engagement with rivals and their inclusion in international institutions and global commerce would turn them into benign actors and trustworthy partners."
Yet the greatest problem with the document is its frequent disconnects with the policies implemented by Trump's administration. The NSS:
Talks tough on China, but the administration walked away from the TPP, the best tool to counter Chinese regional influence, and still wants China's help with North Korea.
Highlights Russian interference in other countries' domestic affairs, a charge Trump continues to deny when it comes to his election.
Supports multilateral diplomacy, but the administration has left the Paris accord, boycotted a new compact on migration, and gutted the State Department.
Cites national debt as a grave threat, but the GOP tax cut will increase it by at least $1.5 trillion.
The bottom line: For all that Trump's NSS stresses its break from tradition, it also departs from many of his own policies and professed opinions.
Go deeper