Trump rarely ventures outside White House, hotel while in D.C.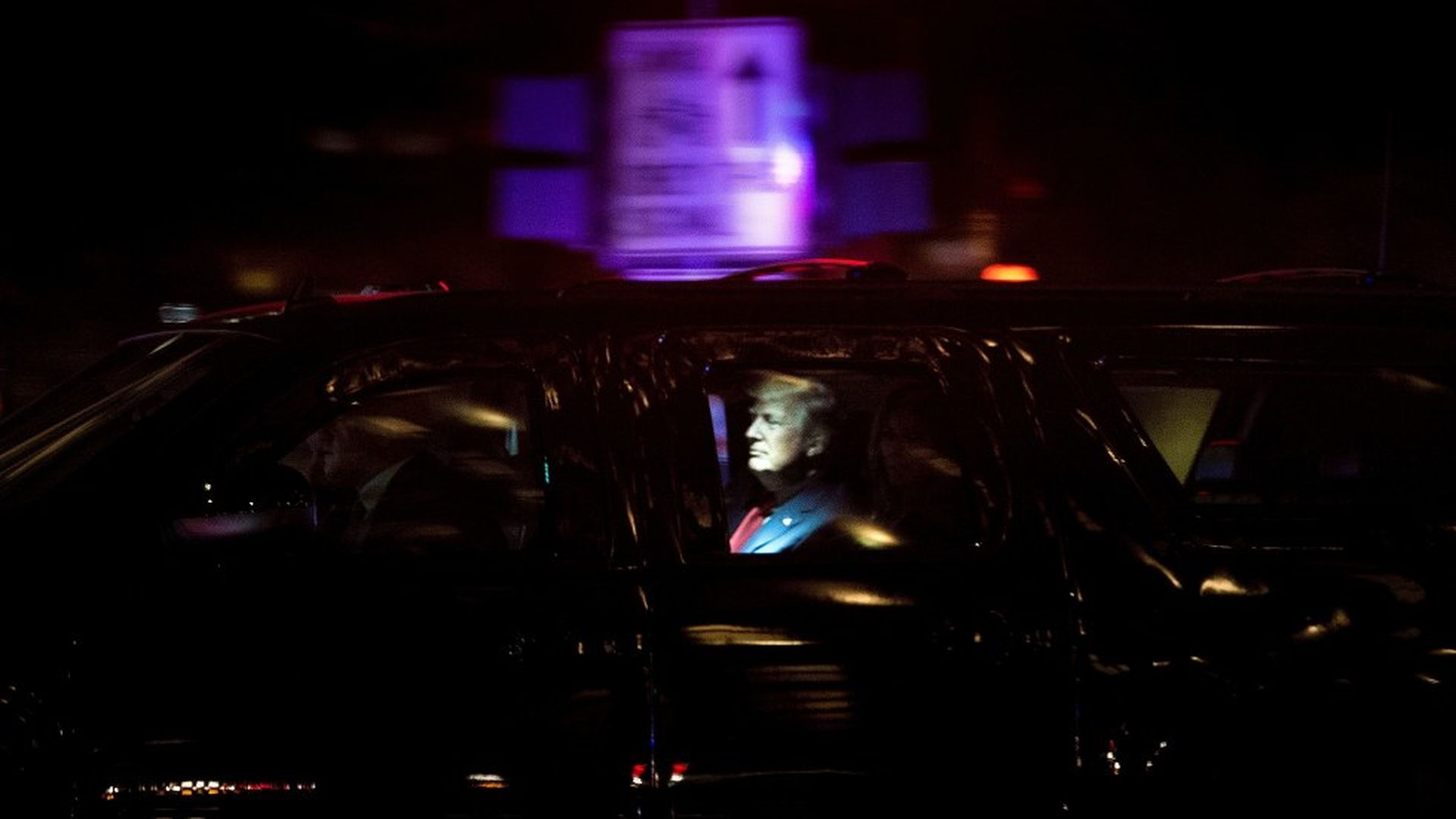 President Trump has not eaten at a D.C. restaurant other than the steakhouse at his hotel since taking office, and has only rarely traveled to non-Trump properties in the area, the AP notes.
Worth noting: It's perhaps not that surprising that Trump is rarely seen around the capital — he received just 4% of the vote in D.C. and there would be no guarantee of a warm reception. He prefers his home turf, and has spent one-third of his days in office at Trump properties.
Go deeper