Trump blames Sessions in part for Alabama Senate loss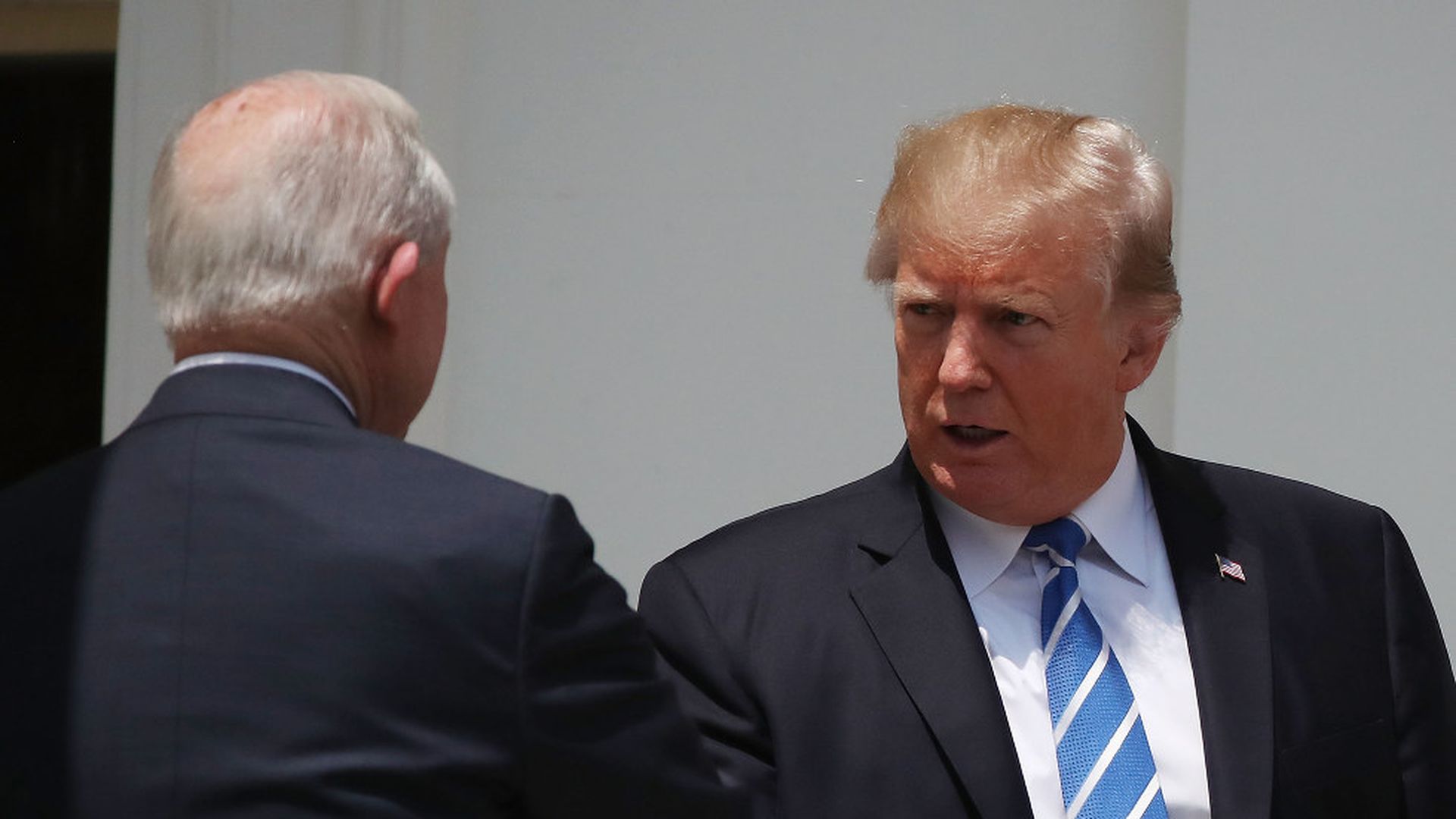 The AP dives deep into a two week stretch from July that saw John Kelly take the reins as chief of staff, the FBI raid Paul Manafort's home and Anthony Scaramucci arrive, and then almost immediately depart, as communications director.
The report flashes back to Trump's attacks on Jeff Sessions at that time, and includes this bit of news: "Recently, Trump bemoaned the Republicans' loss in a special election in Alabama and in part blamed Sessions, whose departure from the Senate to head to Justice necessitated the election." It was Trump, of course, who nominated Sessions in the first place.
July 19
Trump attacks Jeff Sessions in an interview with the New York Times and later on Twitter.
July 20
Contentious national security meeting, in which Trump questions why the U.S. needs "so many people" in foreign posts, and after which Rex Tillerson reportedly calls him a "moron."
July 21
Anthony Scaramucci named communications director.
Sean Spicer announces resignation as press secretary.
July 26
FBI raids Paul Manafort's home.
In a vulgar call with the New Yorker's Ryan Lizza, Scaramucci savages his fellow senior White House officials.
July 28
John McCain tanks "skinny repeal" of the Affordable Care Act with an unexpected "no" vote.
Departure of Reince Priebus is announced, Trump taps John Kelly to replace him as chief of staff.
July 31
Scaramucci ousted after 11 days.
Go deeper