Trump admin looks to roll back regulations on offshore drilling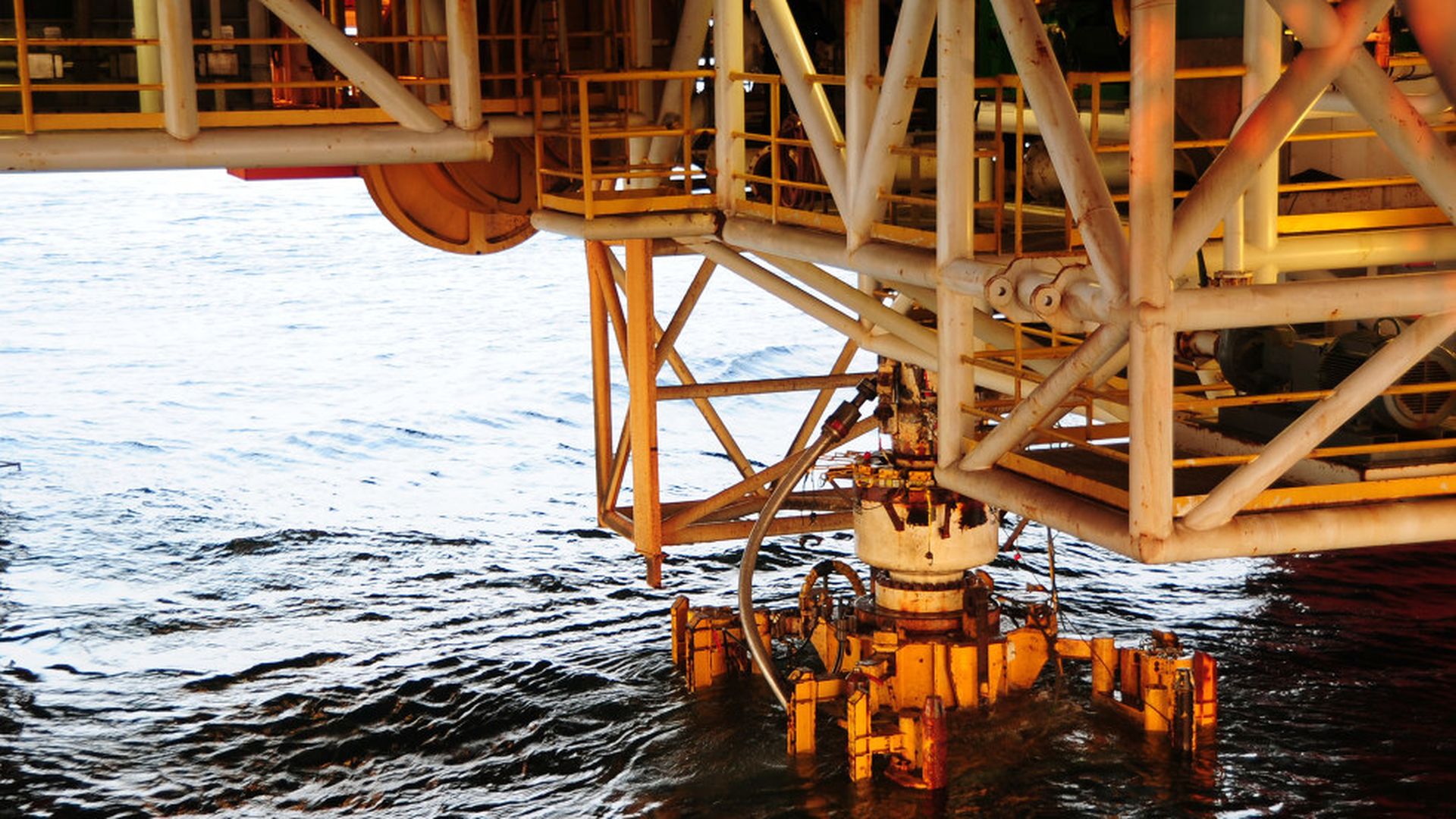 The Trump administration is proposing revisions that would roll back some safety measures that were installed after the Deepwater Horizon oil spill in 2010, the Wall Street Journal reports.
Why it matters: The Bureau of Safety and Environmental Enforcement, which regulates offshore oil and gas drilling, estimates the change would save an estimated $900 million in the next decade and "reverse some risk-reduction measures the industry considered burdensome." One change: eliminating the word "safe" from one section of the rule.
The proposed changes, per the Journal:
Get rid of a requirement that third-party inspectors of critical equipment must be certified by the Bureau of Safety and Environmental Enforcement (BSEE).
Striking out the word "safe" from a provision that controls the pressure drillers have to maintain while drilling a well. The BSEE said the use of the word is "redundant."
Offshore facility operators won't be required to certified inspectors send reports to BSEE about "mechanical integrity" of equipment.
Go deeper