Top conservatives want Jeff Sessions to step down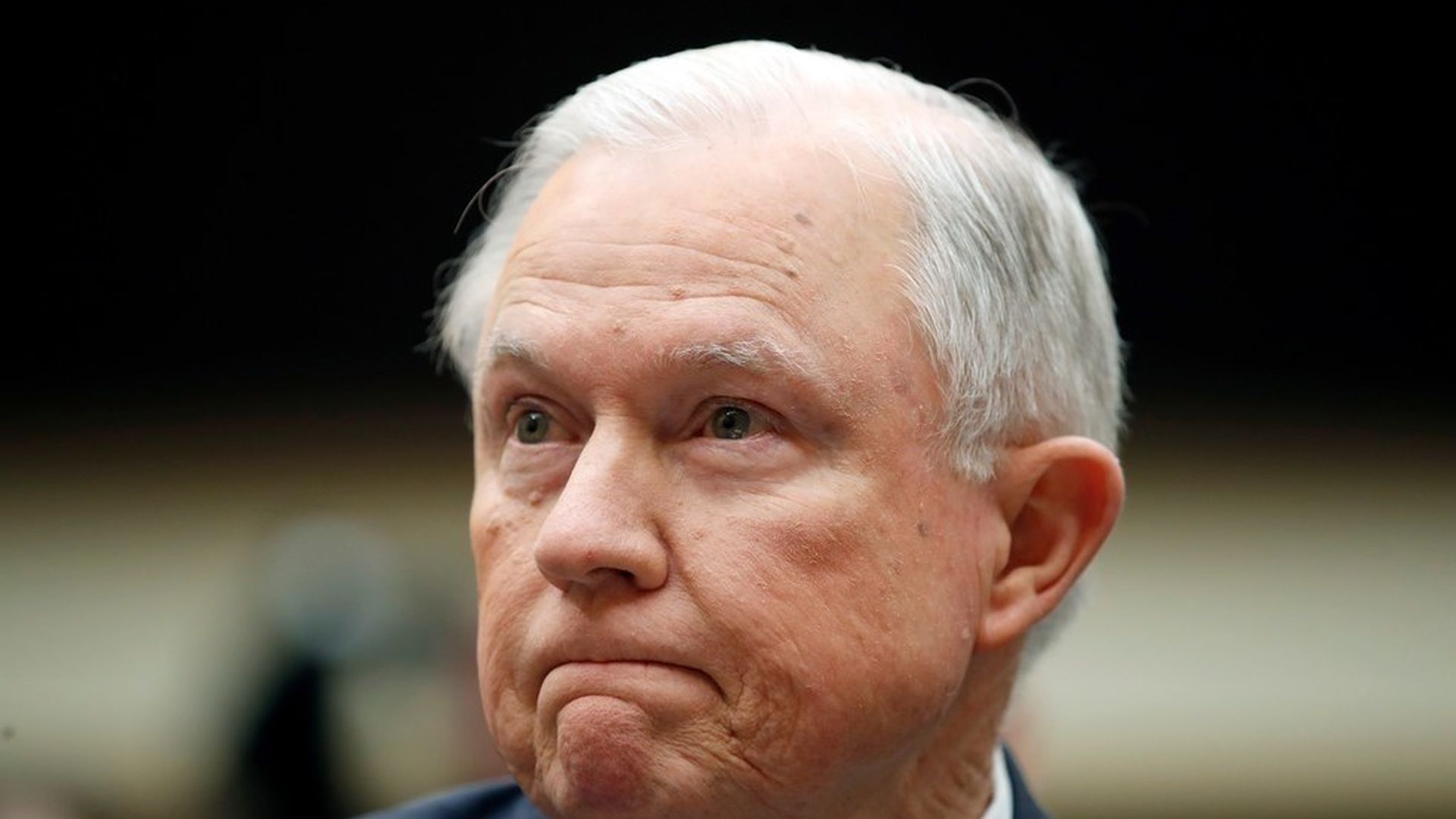 Republican Reps. Mark Meadows and Jim Jordan, the chairman and former chairman of the conservative House Freedom Caucus, respectively, said Thursday in a Washington Examiner op-ed that Attorney General Jeff Sessions should step down. They cited intelligence leaks to the media from the Department of Justice Department and the agency's handling of the probe into President Trump's campaign ties to Russian operatives.
Why it matters: Republicans in Congress have defended Sessions when he was under Trump's criticism last year over the handling of Hillary Clinton's emails, as well as his decision to recuse himself from investigations involving the president. However, some GOP lawmakers have been vocal about the Justice Department's Russia probe, which they said has yet to find evidence of collusion.
What they're saying: "It is time for Sessions to start managing in a spirit of transparency to bring all of this improper behavior to light and stop further violations. If Sessions can't address this issue immediately, then we have one final question needing an answer: When is it time for a new attorney general? Sadly, it seems the answer is now."
Go deeper: Read the op-ed here
Go deeper