Tim Kaine's request for sexual harassment data was rejected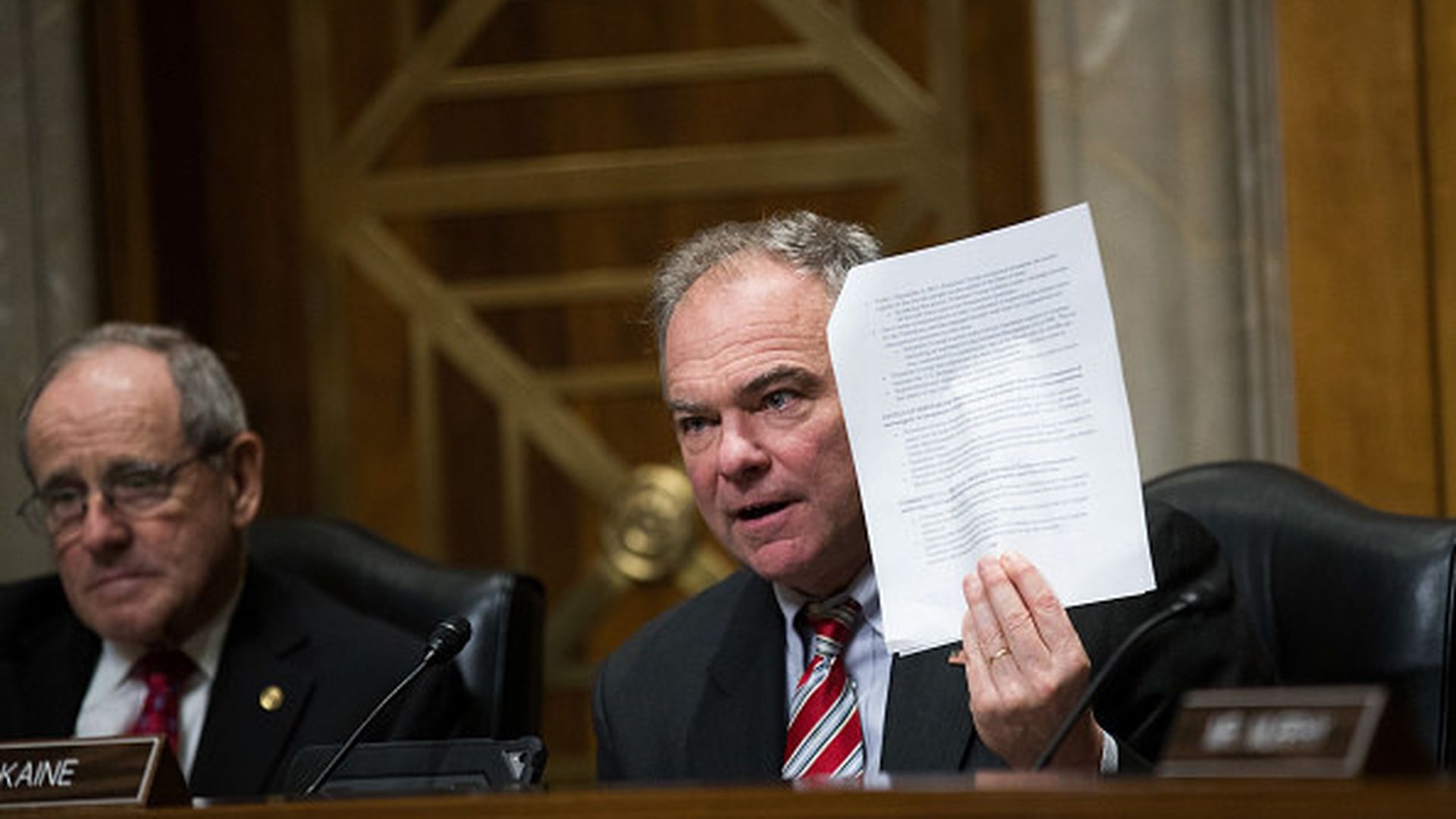 The Office of Compliance has rejected Sen. Tim Kaine's request for information about the number of sexual harassment claims made against members in the Senate and money spent on settlements, citing the Congressional Accountability Act's confidentiality requirements.
Why it matters: The rejection is inconsistent. In a letter published by Politico, the compliance office's executive director said the "confidentiality provisions" of the 1995 law prohibits the office from providing a detailed response and the information would not be reliable. But earlier this month, the office provided the House Administration Committee with details on taxpayer-funded settlements processed in the lower chamber just one day after they were requested.
Kaine, who had promised to make the information public, tweeted: "Very disappointing. If we truly want to fix the broken system on the Hill, we need to understand the scope of the problem."
Go deeper: Congress has paid $17 million in sexual misconduct and discrimination settlements.
Go deeper