Tesla struggles to break out of Model 3's "production hell"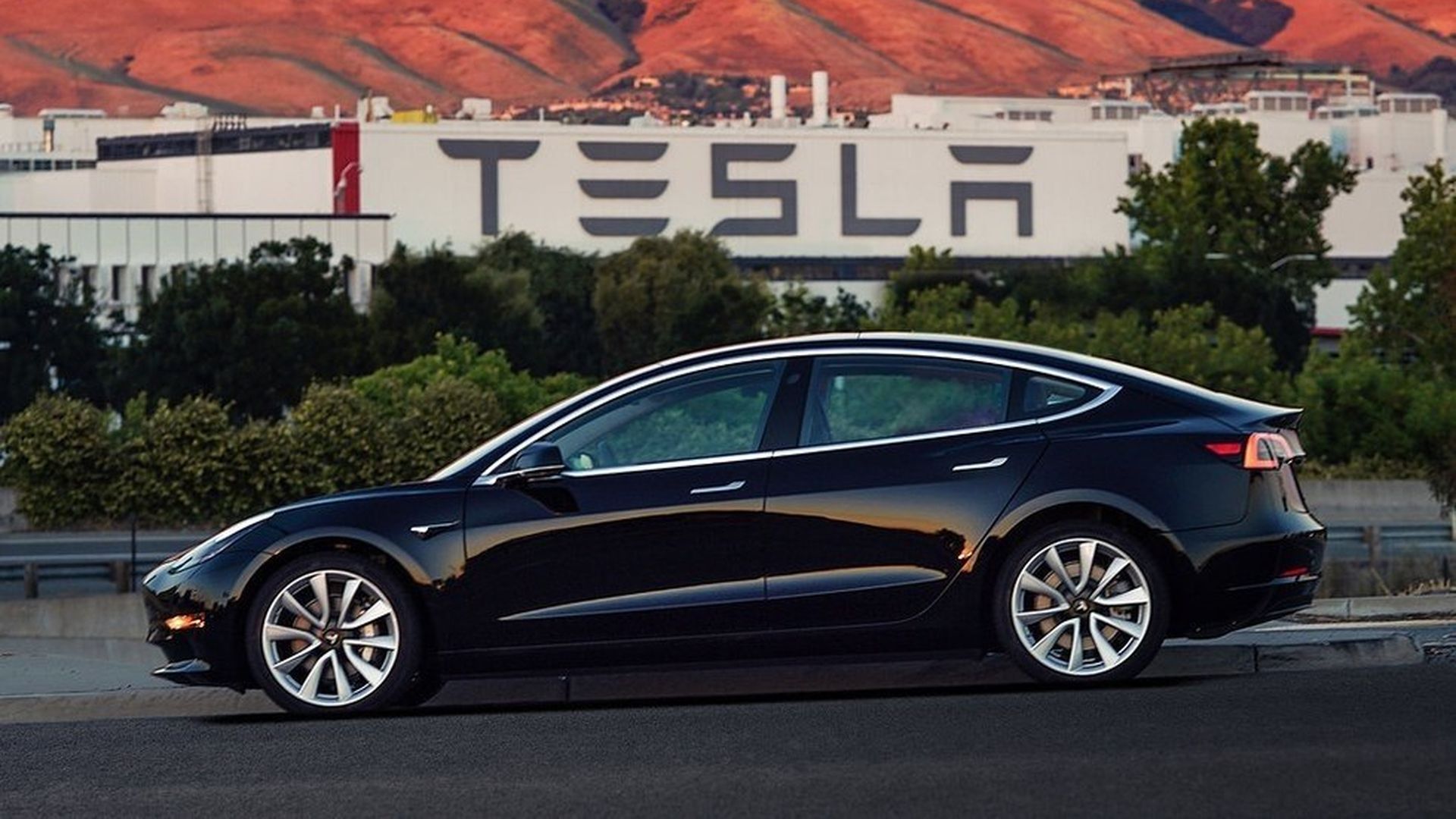 It's kind of a glass half-empty or half-full question right now when it comes to Tesla's mass-market Model 3 electric sedan. As we reported in the Axios stream yesterday, the Silicon Valley automaker reported a jump in Model 3 production in the fourth quarter, producing 2,425 of the mainstream priced cars compared to a paltry 260 in the prior quarter.
Why it matters: Tesla's ability to address what CEO Elon Musk has called "production hell" and churn out the Model 3 at scale is vital for the company's future in the increasingly competitive EV market.
Yes, but: Tesla has once again delayed its target of producing 5,000-per-week, and the new timeline is to reach that level at the end of the second quarter of this year. Wall Street was not impressed — the stock fell by almost 3% in after-hours trading.
Case in point: Quartz contrasts Tesla's Model 3 production with GM's electric Chevy Bolt:"GM launched the car in 2015, far ahead of the $35,000 Model 3, Tesla's first mass-market vehicle, and it seemed like no contest at the time. Tesla had amassed an impressive 400,000-person or so waiting list, and no one was lining up to buy GM's comparatively dowdy car months before it rolled off assembly lines. Today, monthly sales keep climbing, and it has reported 22,662 in sales since its debut in Dec. 2016."Quick take: Tesla's quarterly announcement was exceedingly earnest and humble in tone. Musk seems to understand that he over-promised and that he needs to be ultra-cautious in what he says now.The big picture: The Los Angeles Times has an in-depth look at the status of the EV and solar power company, and its ability to keep raising money from investors.
Go deeper