Steve Bannon touches the third rail of Trumpworld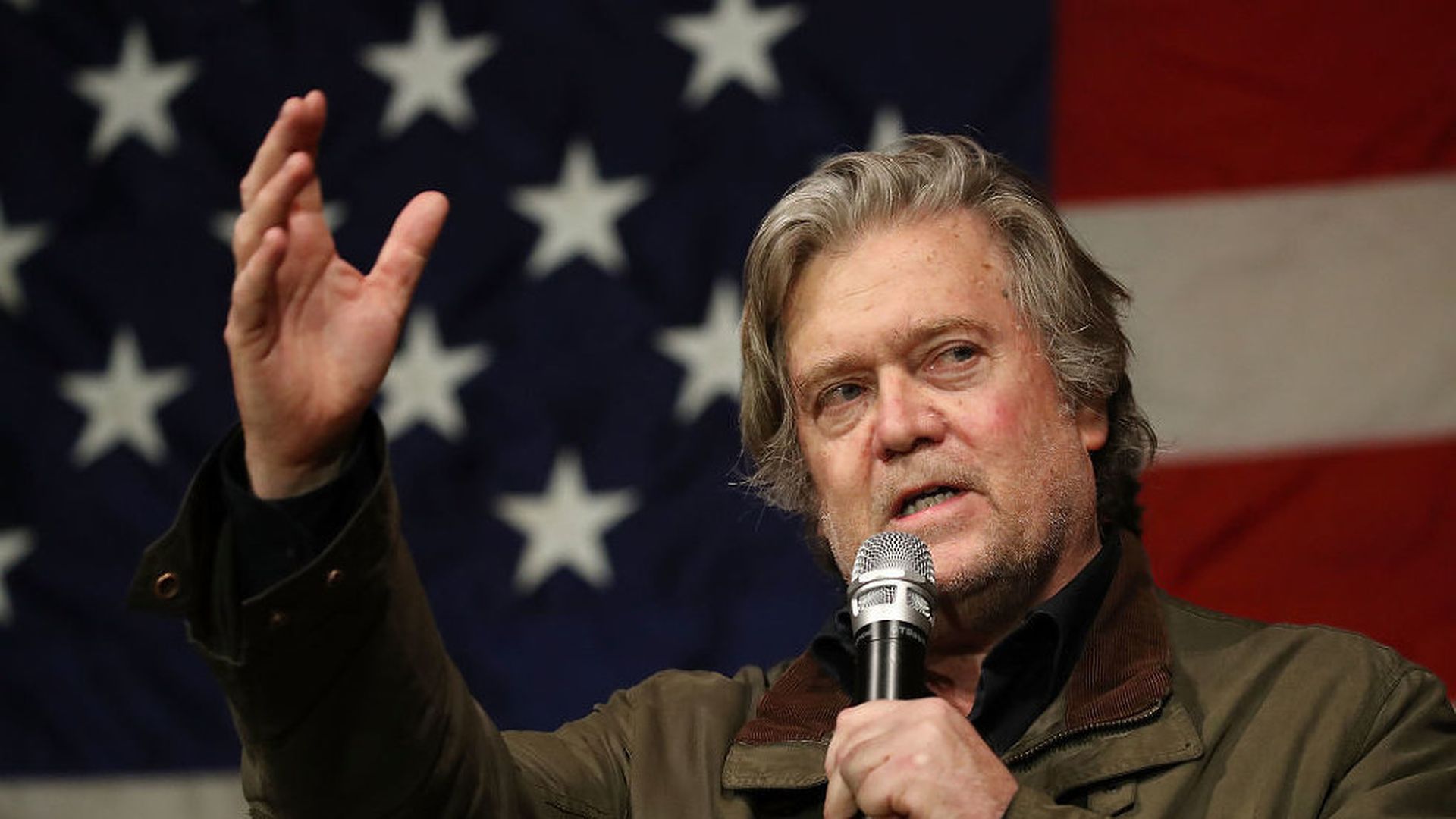 Steve Bannon gave an interview to author Michael Wolff that is jaw dropping — even by Bannon's extreme standards.
Why this matters: Bannon's comments won't surprise anyone who's spoken to him, but as on the record statements they are shocking sources close to the president. The White House was prepared for the Wolff book to be bad for them — and sources there have told me he spent a ton of time in the building visiting with Bannon — but they weren't prepared for Bannon doing this.
According to The Guardian, Bannon touched the third rail of Trumpworld — going after the president's blood family:
Attacking Don Junior: Bannon described the meeting in Trump Tower with the Russian lawyer — arranged by the president's eldest son — as "treasonous" and "unpatriotic." Bannon also predicted this of the Russia investigation: "They're going to crack Don Junior like an egg on national TV".'Hinting there's a "there" there: Per the Guardian: " 'You realise where this is going,' [Bannon] is quoted as saying. 'This is all about money laundering. Mueller chose [senior prosecutor Andrew] Weissmann first and he is a money-laundering guy. Their path to f---ing Trump goes right through Paul Manafort, Don Jr and Jared Kushner … It's as plain as a hair on your face.' " Taking his war against Jared Kushner to new depths: Per The Guardian: "Last month it was reported that federal prosecutors had subpoenaed records from Deutsche Bank, the German financial institution that has lent hundreds of millions of dollars to the Kushner property empire. Bannon continues: 'It goes through Deutsche Bank and all the Kushner shit. The Kushner shit is greasy. They're going to go right through that. They're going to roll those two guys up and say play me or trade me.' "Get more stories like this by signing up for our weekly political lookahead newsletter, Axios Sneak Peek.
Go deeper