Snow, flooding batter Boston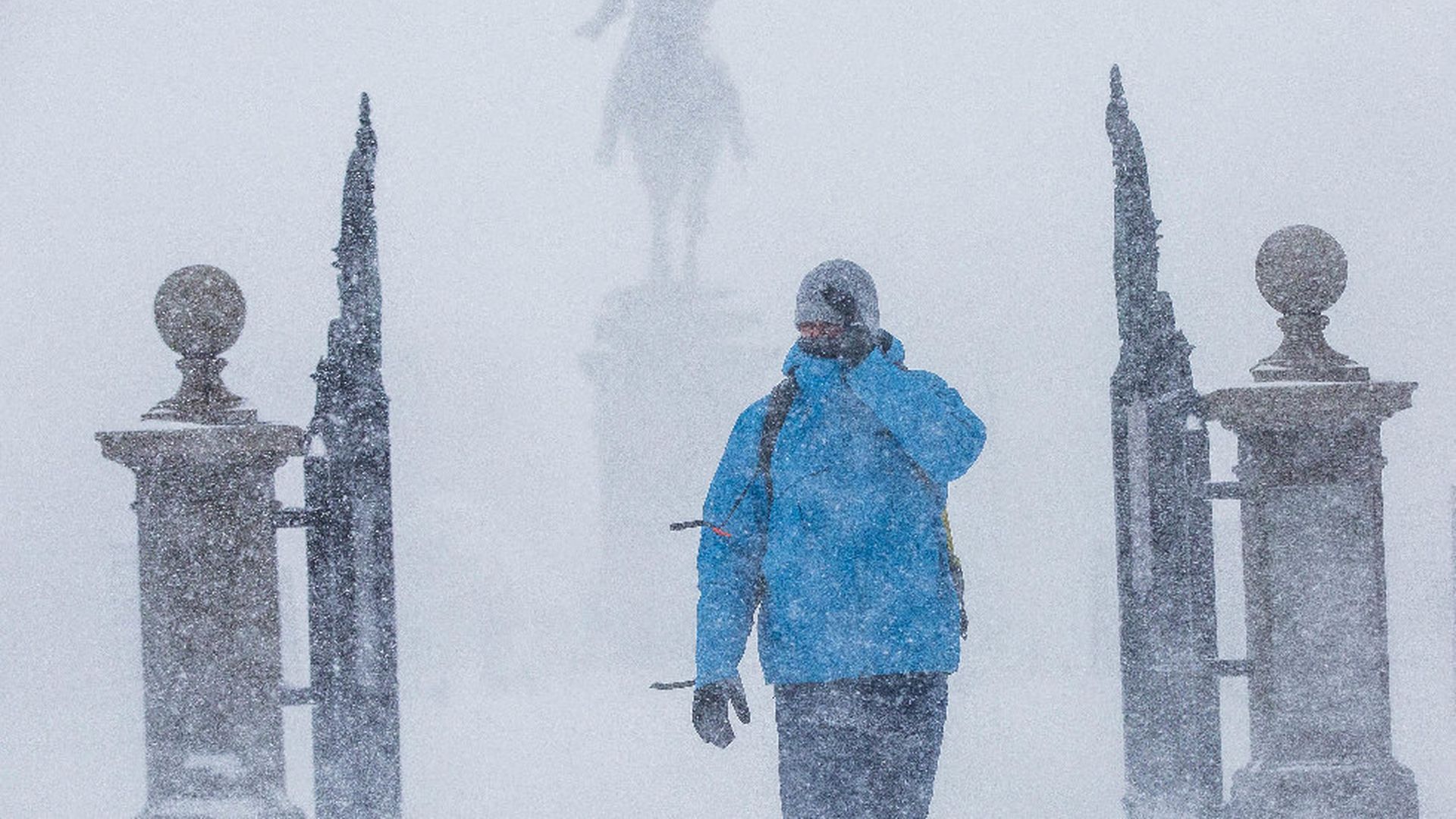 Boston is experiencing flooding in addition to blizzard conditions as Winter Storm Grayson hits the Northeast, with storm surge filling streets in the city's Seaport area with icy water. Snowfall in some areas of New England has surpassed one foot.
Boston Harbor saw its highest tide Thursday at least since 1978 — and likely since 1921. The National Weather Service said that while the tide was receding, the water from the storm would it would take "hours or days to drain," and is likely to freeze "in some locations." Boston is also experiencing hurricane force winds.
Elsewhere in Massachusetts: The fire department in the town of Duxbury reported multiple water rescues and "treacherous" conditions, while flooding has hit the town of Scituate particularly hard.
Elsewhere in the Northeast: Parts of New Jersey highways were closed near Atlantic City, per the Weather Channel. Amtrak is running on a modified schedule in the Northeast Corridor. Newark, New York, Philadelphia and Boston are all experiencing major flight cancellations.
Go deeper