Schumer says Amtrak derailment could have been prevented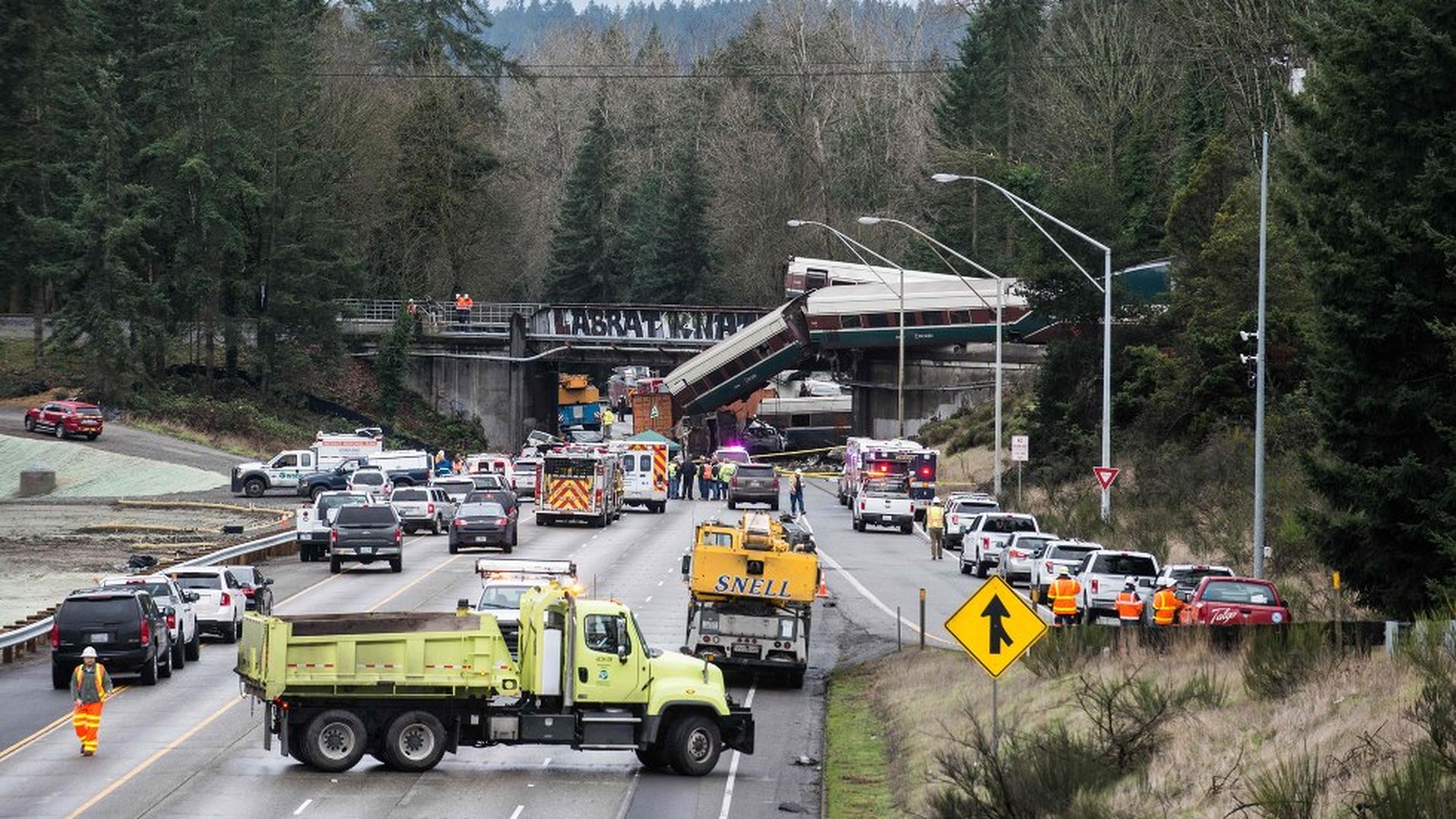 Sen. Chuck Schumer on Tuesday criticized the Department of Transportation for not "pushing... hard enough" for full implementation of a technology called Positive Train Control, which he believes would have prevented Monday's Amtrak derailment.
"Had there been PTC, from what I'm told, the Washington crash wouldn't have happened. I know for a fact the crash at Spuyten Duyvil — which again was a train going at 80 miles an hour and four people were killed in the Bronx — wouldn't have happened."
Why it matters: The Amtrak train that derailed and killed at least three people on Monday reportedly was going 80 mph on a 30 mph track. PTC is meant to prevent trains from speeding, and Congress required all major rail lines to have PTC system by the end of 2015. But because of costliness and coordination difficulties, only 456 miles of tracks "had fully implemented [PTC] systems as of the start of 2017."
White House Press Secretary Sarah Huckabee Sanders was asked today during a press conference if the Administration would accelerate PTC implementation, and replied that more information about the Washington crash is required.
Go deeper