Saudi-led air raids kill 68 Yemeni civilians in one day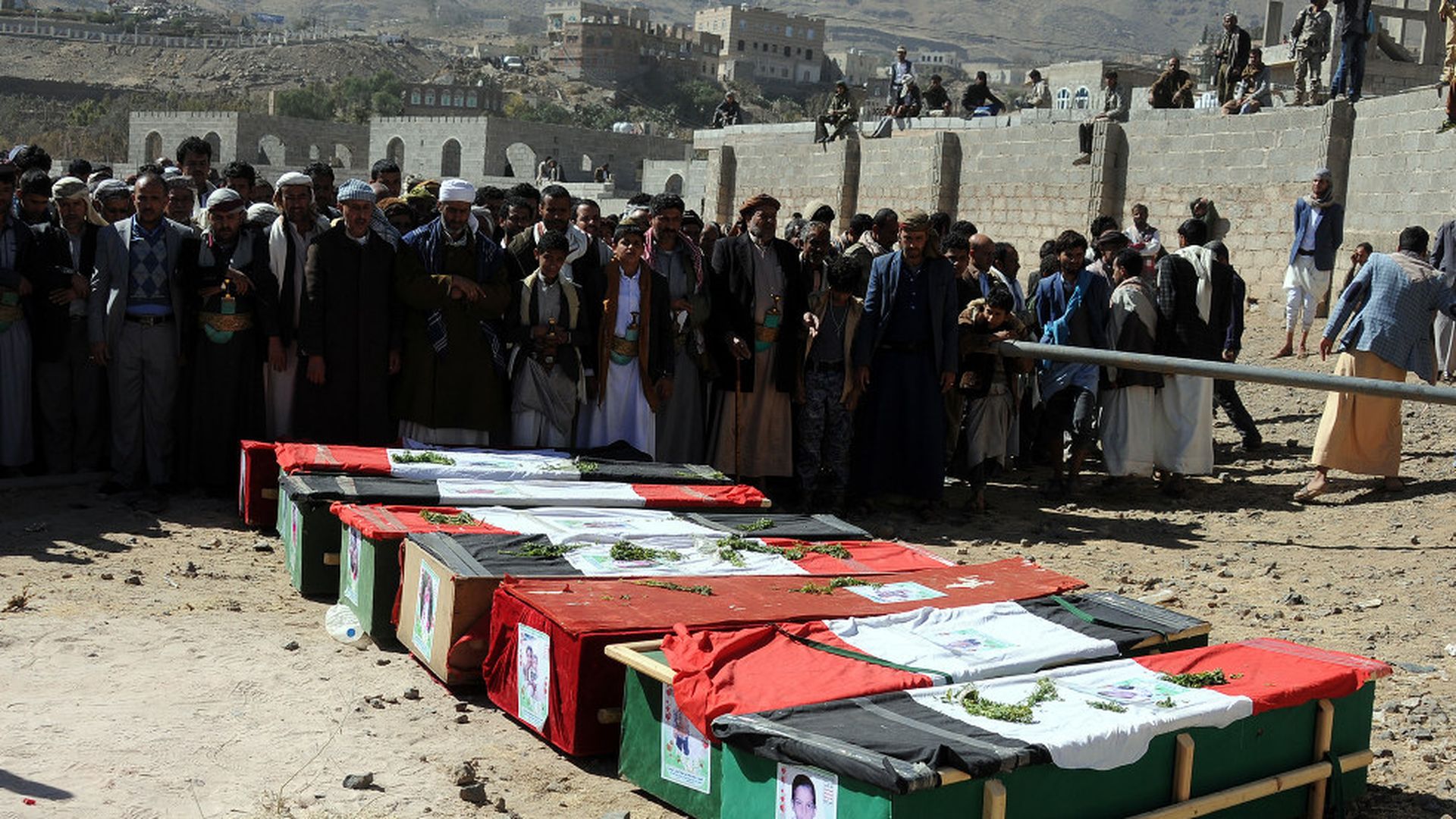 Two airstrikes from the Saudi-led coalition killed 68 Yemeni civilians in one day, according to a Guardian report, resulting in the U.N.'s humanitarian coordinator in Yemen, Jamie McGoldrick, criticizing the "absurd war."
Why it matters: The first strike hit a market in the Taez province, per the Guardian, killing 54 civilians including eight children. The second killed 14 members of the same family in the Red Sea province of Hodeidah. The Saudi-led coalition is backed by the U.S. and others, and the Trump administration has called for renewed political talks to "end the suffering of the Yemeni people."
Go deeper