Romanians charged with hacking D.C. security cameras before inauguration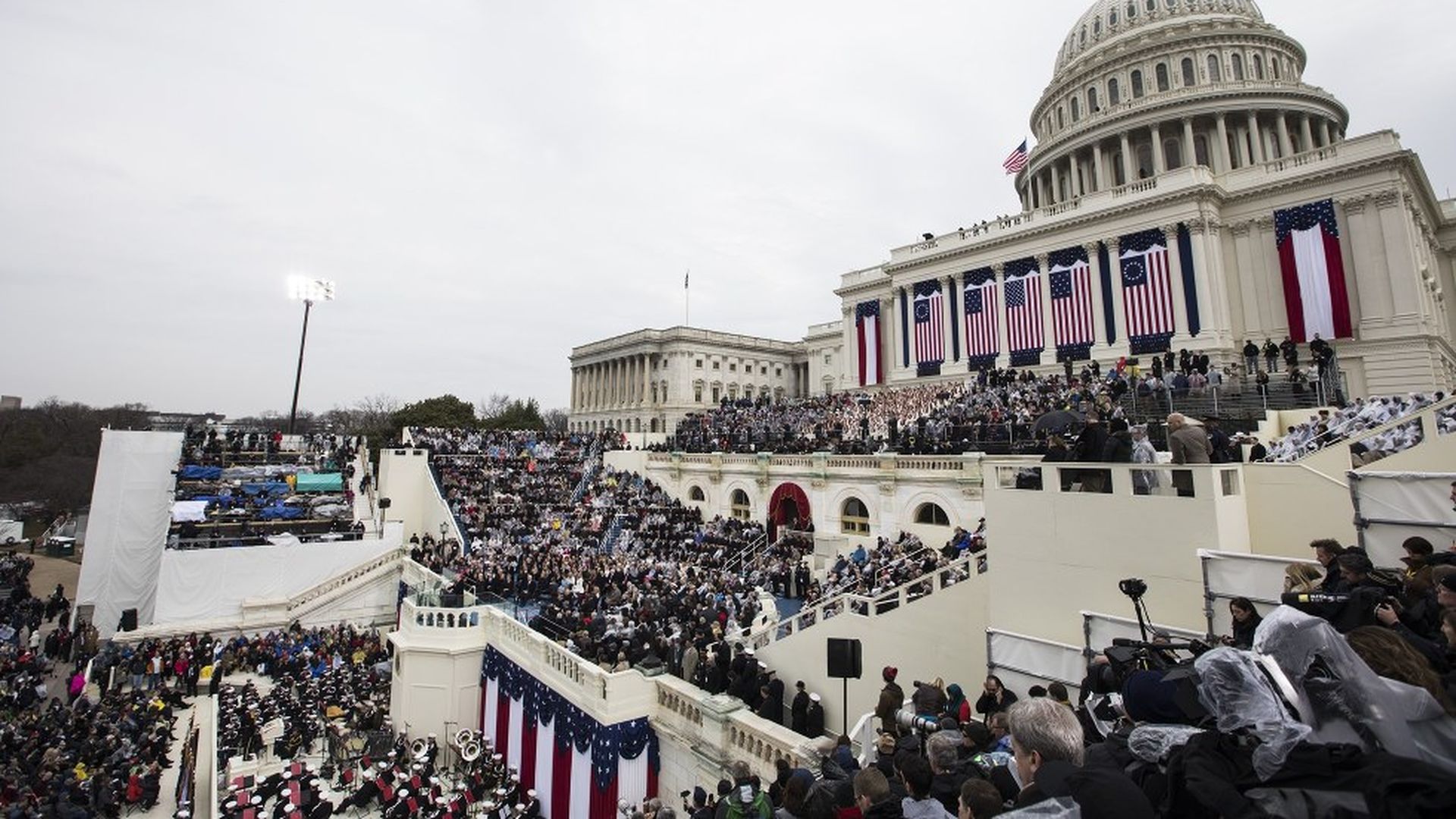 Two Romanians are being charged in D.C. federal court for allegedly hacking into two-thirds of Washington, D.C.'s outdoor surveillance cameras in the weeks before President Trump's inauguration, according to the Washington Post. A spokesman for U.S. Attorney Jessie K. Liu said: "This case was of the highest priority due to its impact on the Secret Service's protective mission and its potential effect on the security plan for the 2017 Presidential Inauguration."
What happened: D.C. police noticed the problem on January 12, the Post reports, and the cameras were taken offline and re-set. The hackers, Alexandru Isvanca and Eveline Cismaru, are being described "as part of a bigger extortionist hacking group," and face up to 20 years in prison if they're convicted on charges of fraud and computer crimes.
Go deeper