Rolling Stone gets a new owner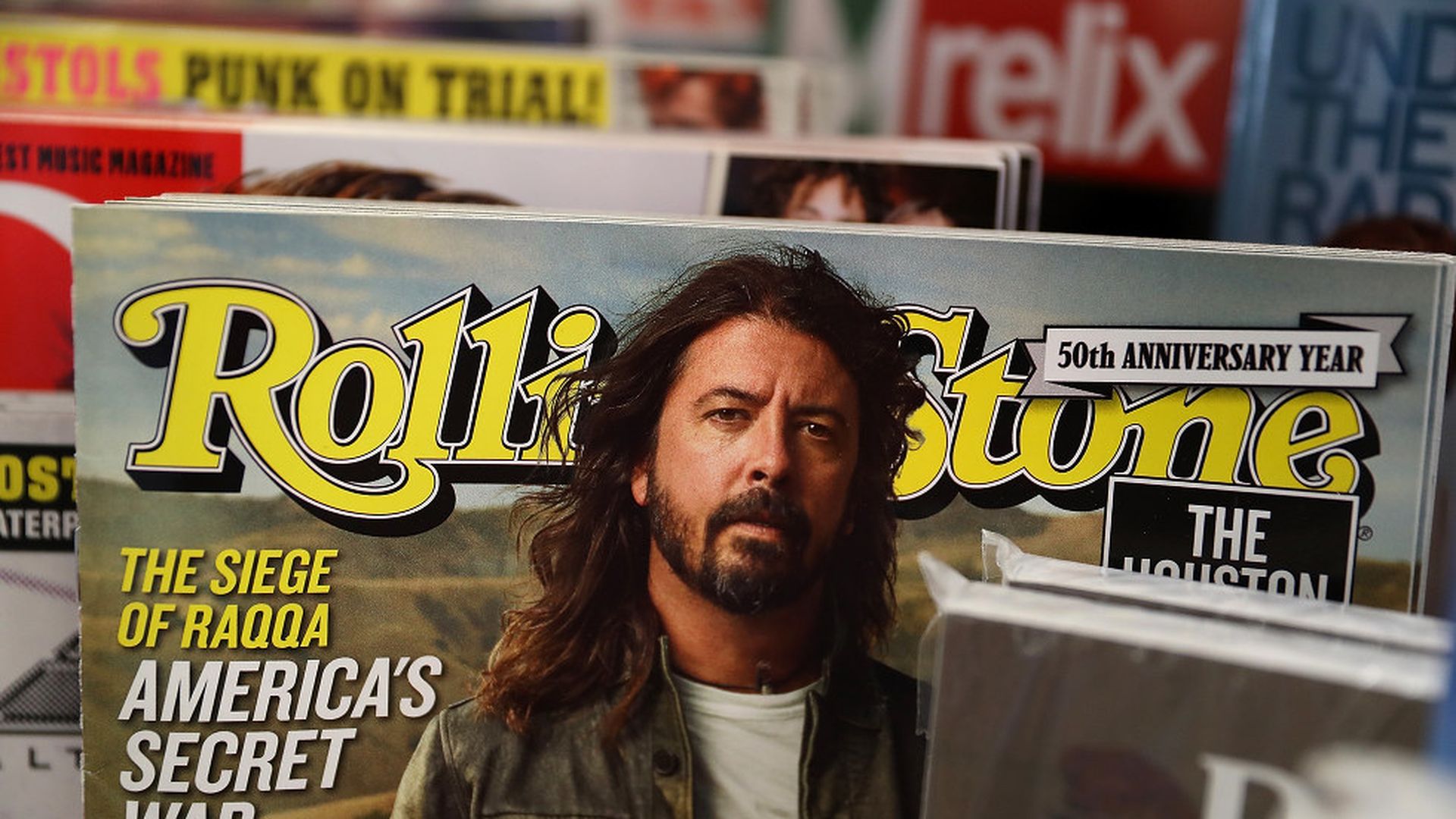 Penske Media has agreed to invest more than $50 million for a majority stake in Wenner Media, the publisher of Rolling Stone magazine.
Why it matters: Besides nostalgia? Okay, because Rolling Stone is somehow still a leading online source of music reporting and reviews, despite its historic antipathy toward the web.
Penske's other brands include Variety, Deadline and Women's Wear Daily.
Bottom line: "BandLabs Technologies, the Singapore-based company that bought 49% of Rolling Stone last year, had a right of first refusal for any offer for the rest of the magazine, according to people familiar with the sale process. By structuring the transaction as an investment, this prevents BandLabs from buying the whole magazine." — Peter Kafka, Recode
Go deeper