Rhino nearing extinction first had trouble in the Ice Age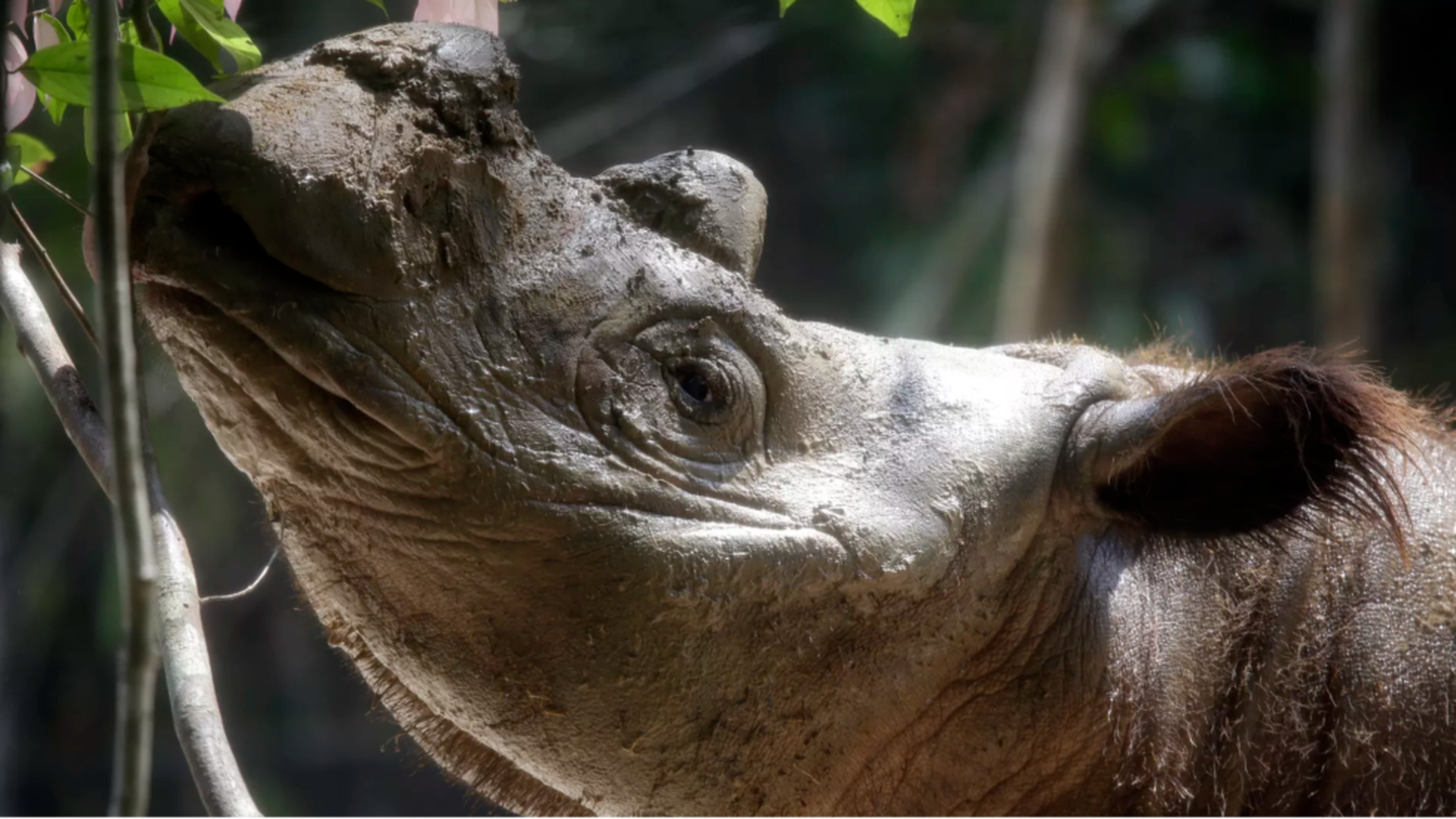 Scientists have discovered that Sumatran rhinos — one of the most endangered mammals in the world — first saw a population decrease during the last Ice Age, BBC reports.
Why it matters: The Sumatran rhino population reached 60,000 around 950,000 years ago, and now it's less than 250 due, in part, to human hunting. And the species is confined mainly to Sumatra now, despite having lived across India, China, Myanmar, Thailand, Laos, Cambodia, and Vietnam, per BBC.
Terri Roth, a researcher at the Center for Conservation and Research of Endangered Wildlife at the Cincinnati Zoo and Botanical Garden, said the animals are "hanging on by a thread." The International Union for the Conservation of Nature (IUCN) says part of the mammal's extinction is due to hunters who seek its horns and other medicinal products.
The study was based on the whole genome sequence of a male rhino that lived at the Cincinnati Zoo. Scientists modeled the species' population history through the rhino's DNA.
Go deeper