Pence: The U.S. will bring "full economic weight" against Iran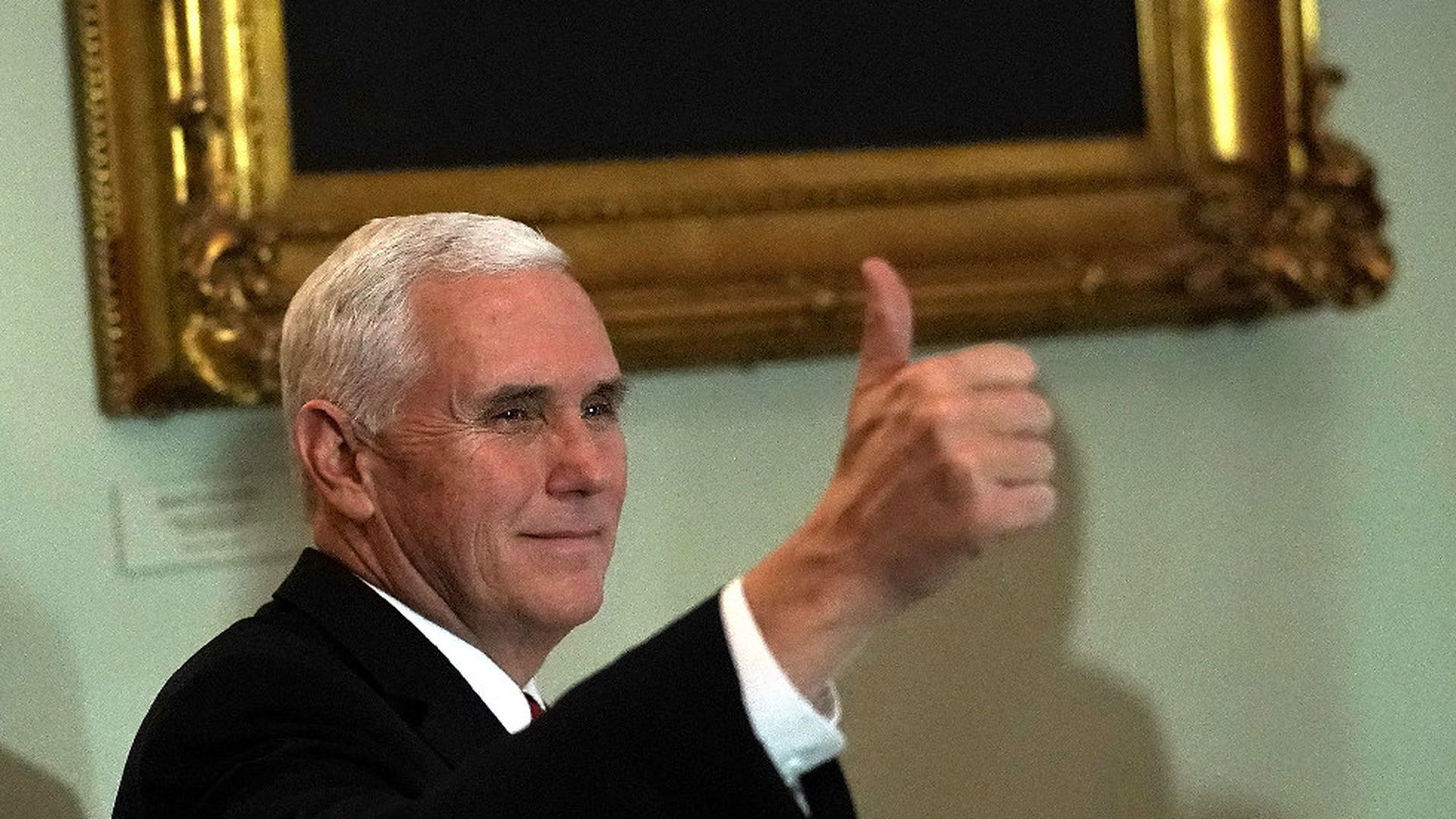 Vice President Mike Pence addressed the Iranian protests Wednesday, telling the Voice of America that that he hopes the "people of Iran...understand that the USA and the people of this country are our natural ally — we want to see them achieve a free and democratic future." This follows President Trump tweeting on Monday that it's "TIME FOR CHANGE" in Iran.
Why it matters: Pence also said the U.S. is prepared to impose new sanctions on Iran, and that the administration will work with Congress to reach a "new set of conditions" to respond to Iran's nuclear program. This comes with the Obama-era Iranian nuclear deal in the balance, and as the administration seeks to use the protests to help undermine the Iranian regime.
Go deeper with Axios contributor Barak Ravid: U.S. and Israel reach joint plan to counter Iran.
Go deeper