Parts of Canada feel colder than Mars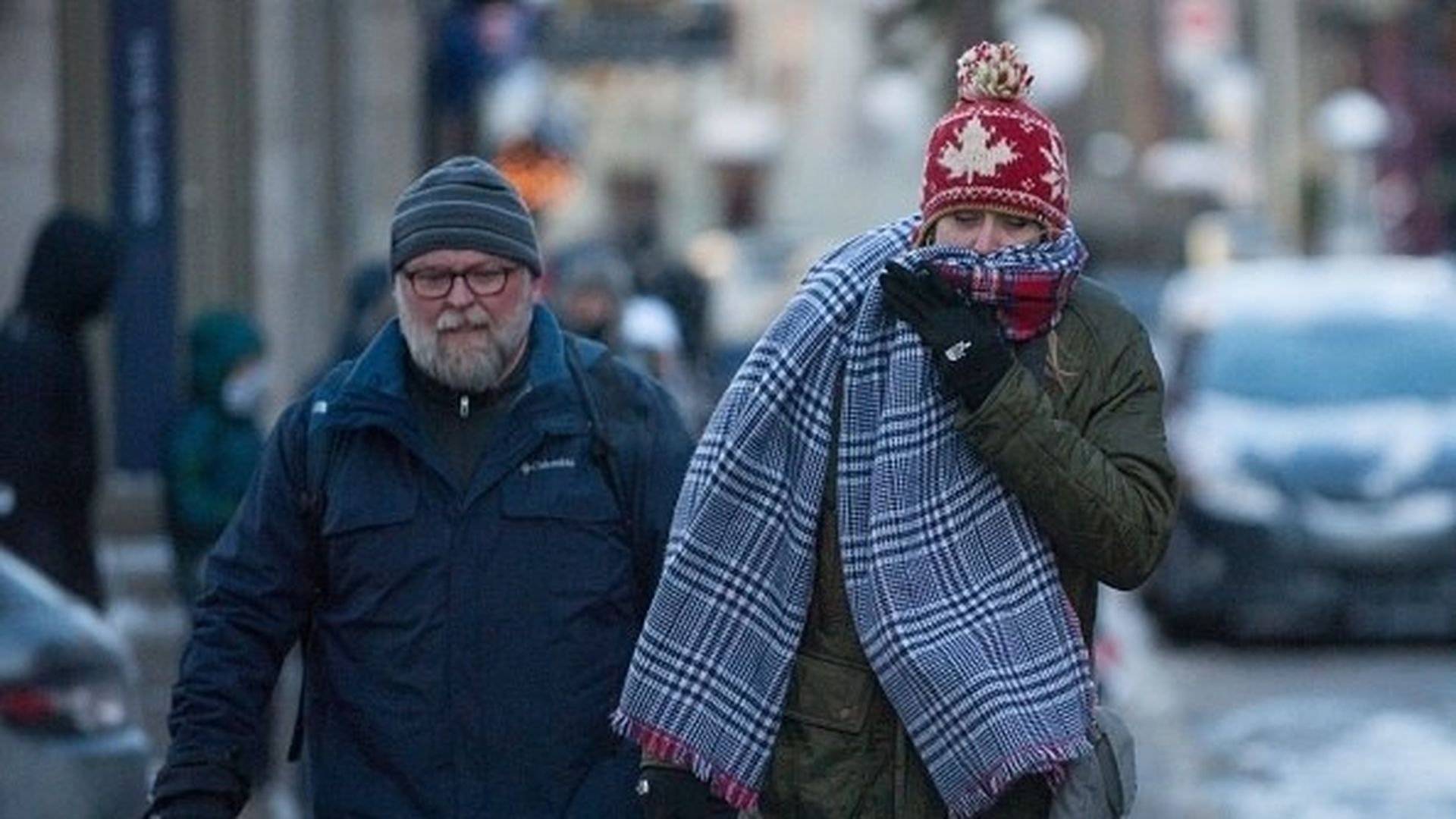 The temperature in parts of Canada felt as cold as -40 degrees Fahrenheit — that's colder than Mars, which hit -20 degrees Fahrenheit on Thursday, per The Washington Post.
By the numbers: The Mars Gale Crater reached -9.4 degrees, making it feel more balmy to some Canadians in Saskatoon, Montreal and Calgary, the Post reports. Edmonton and Yellowknife felt like -40 degrees; Saskatoon and Regina recorded similar temperatures. Meanwhile, Ottawa and Toronto felt like -20 degrees, per the Post.
Go deeper