Papa John's founder to step down as CEO after NFL comments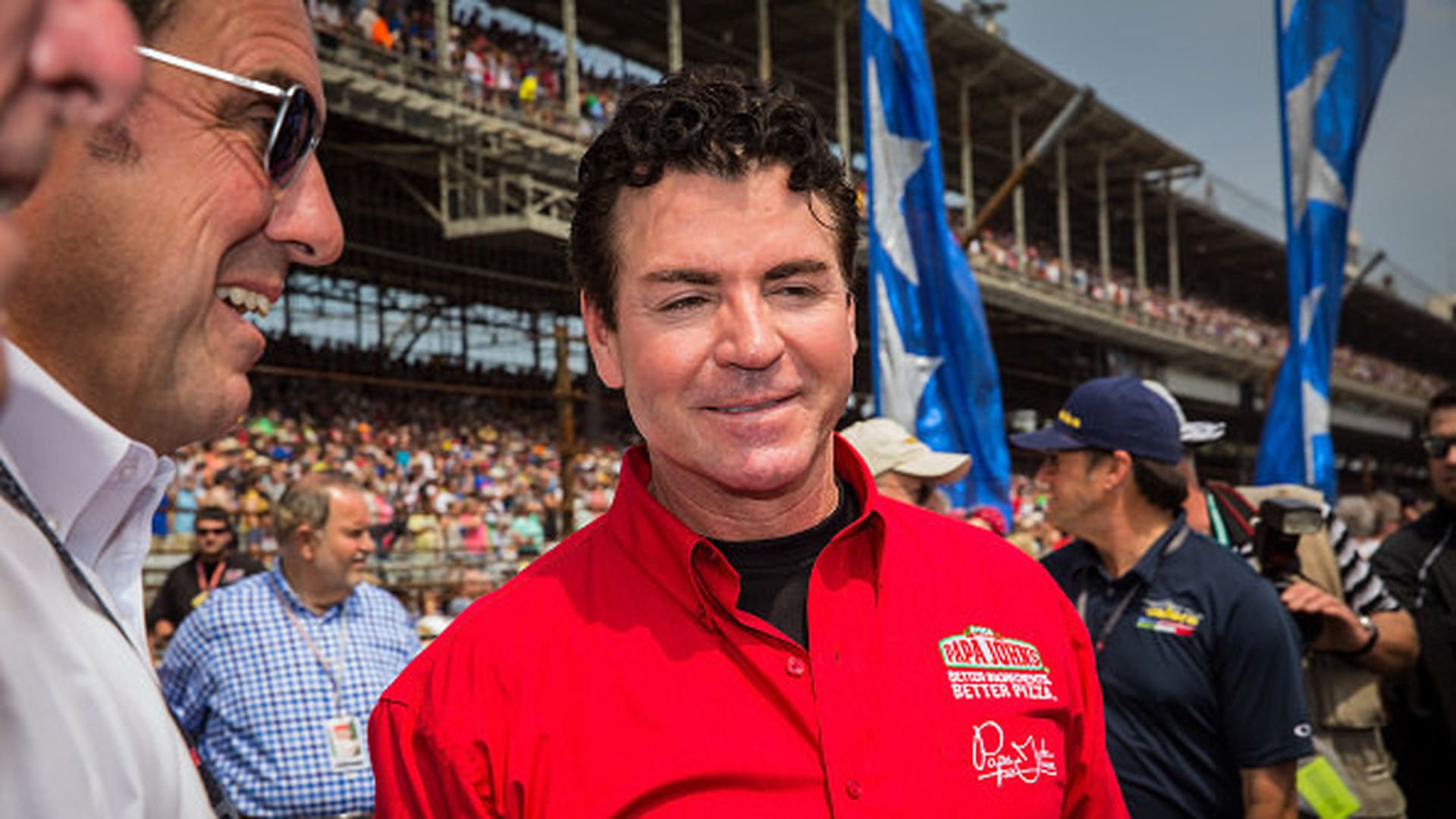 Papa John's founder John Schnatter will step down as CEO in January, about two months after he criticized the NFL leadership over their players' national anthem protests, the AP reports.
Why it matters: Papa John's is a sponsor and advertiser of the NFL. Earlier this year, Schnatter blamed slow earnings on players kneeling during the national anthem, a gesture that upset some fans.
Papa John's later apologized, after white nationalists praised Schnatter's remarks.
Former San Francisco 49ers quarterback Colin Kaepernick first kneeled during the national anthem to bring attention to police mistreatment of black men. Other players then started doing the gesture in subsequent games.
What's next: He will be replaced as chief executive by Chief Operating Officer Steve Ritchie on Jan. 1. Schnatter, who is the company's biggest shareholder, remains chairman of the board, per the AP. Ritchie declined to say if the controversial comments played a role in Schnatter stepping down, per the AP.
Go deeper