Obama and Clinton remain atop Gallup's most admired lists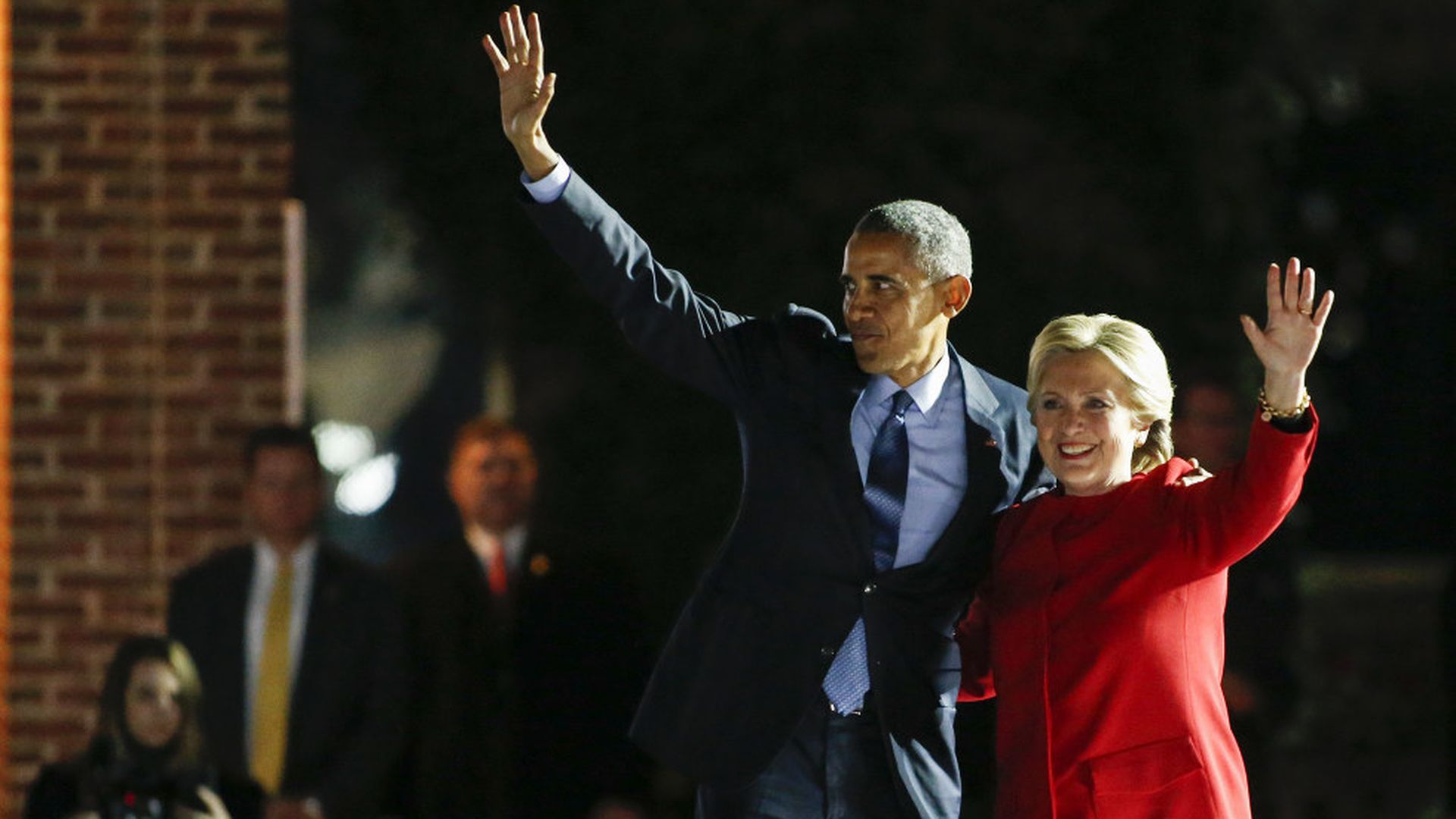 Barack Obama and Hillary Clinton finished first in Gallup's annual poll of the most admired men and women in the world among Americans for the 10th year running.
Obama (17%) was followed by President Trump (14%) with Pope Francis a distant third (3%). Clinton (9%), won for the 16th consecutive time and the 22nd overall. She led Michelle Obama (7%) and Oprah Winfrey (4%).
Go deeper