Net neutrality fight heads back to Congress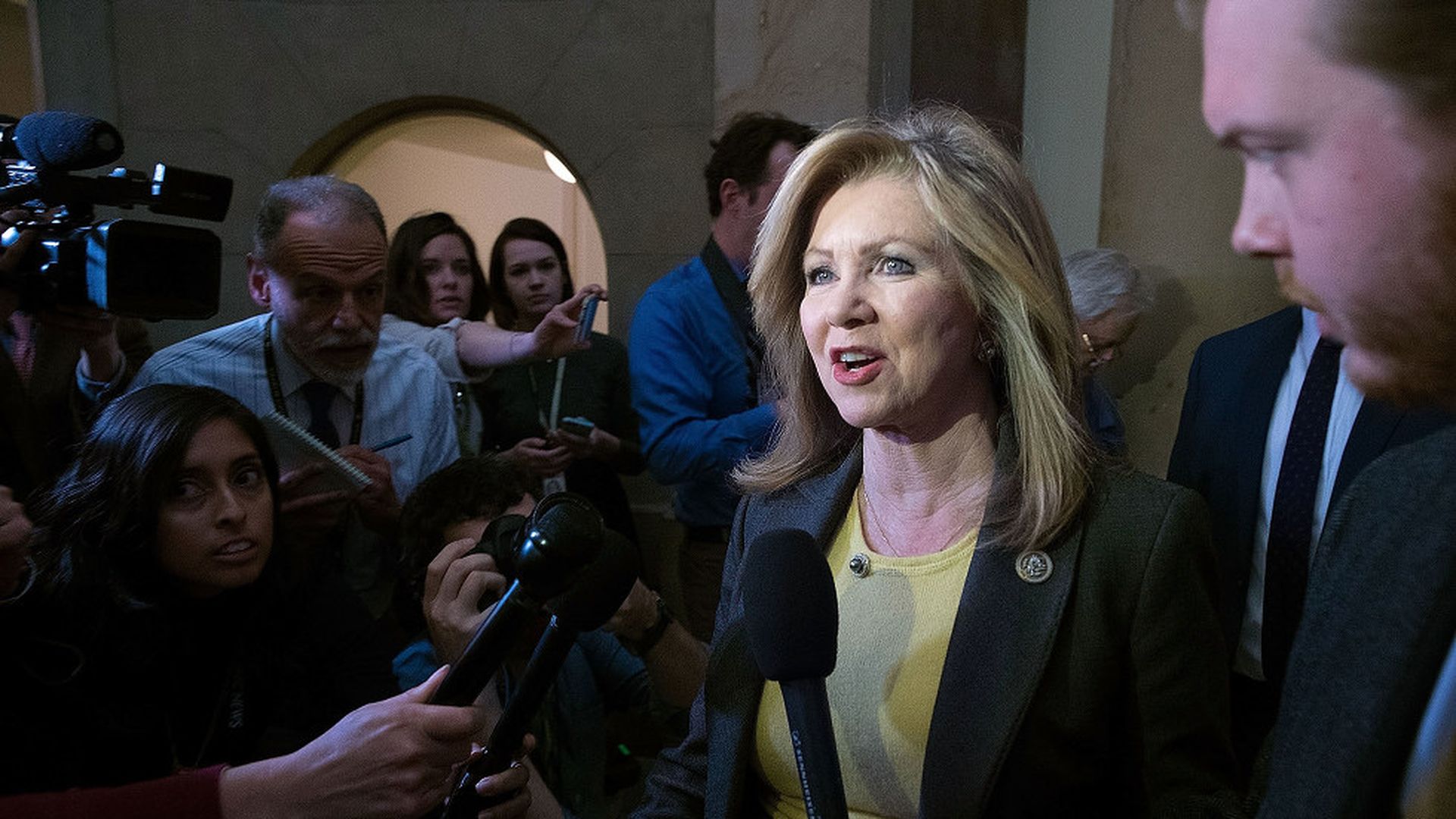 Republican Rep. Marsha Blackburn announced legislation Tuesday that bans internet providers from blocking or slowing down the delivery of content. It also looks to block states from making their own net neutrality rules.
But, but, but: It does not stop providers from establishing fast lanes that would give priority to some types web traffic or content over others.
The other side: The Internet Association, which represents Google, Facebook and other tech companies, said that the "proposal circulated today does not meet the criteria for basic net neutrality protections – including bright-line rules and a ban on paid prioritization – and will not provide consumers the protections they need to have guaranteed access to the entire internet."
Public Knowledge, a public interest group, said in a statement that the bill would also "remove almost all other FCC consumer protection authority over broadband networks."
The bigger picture: This bill isn't likely going to attract much support from Democrats, who are starting to warm to the idea of trying to undo the FCC's net neutrality repeal. That effort, however, would need Republican support. Other bills on the issue are said to be in the works.
Go deeper