Mattis: We will do "anything" to limit civilian deaths in Yemen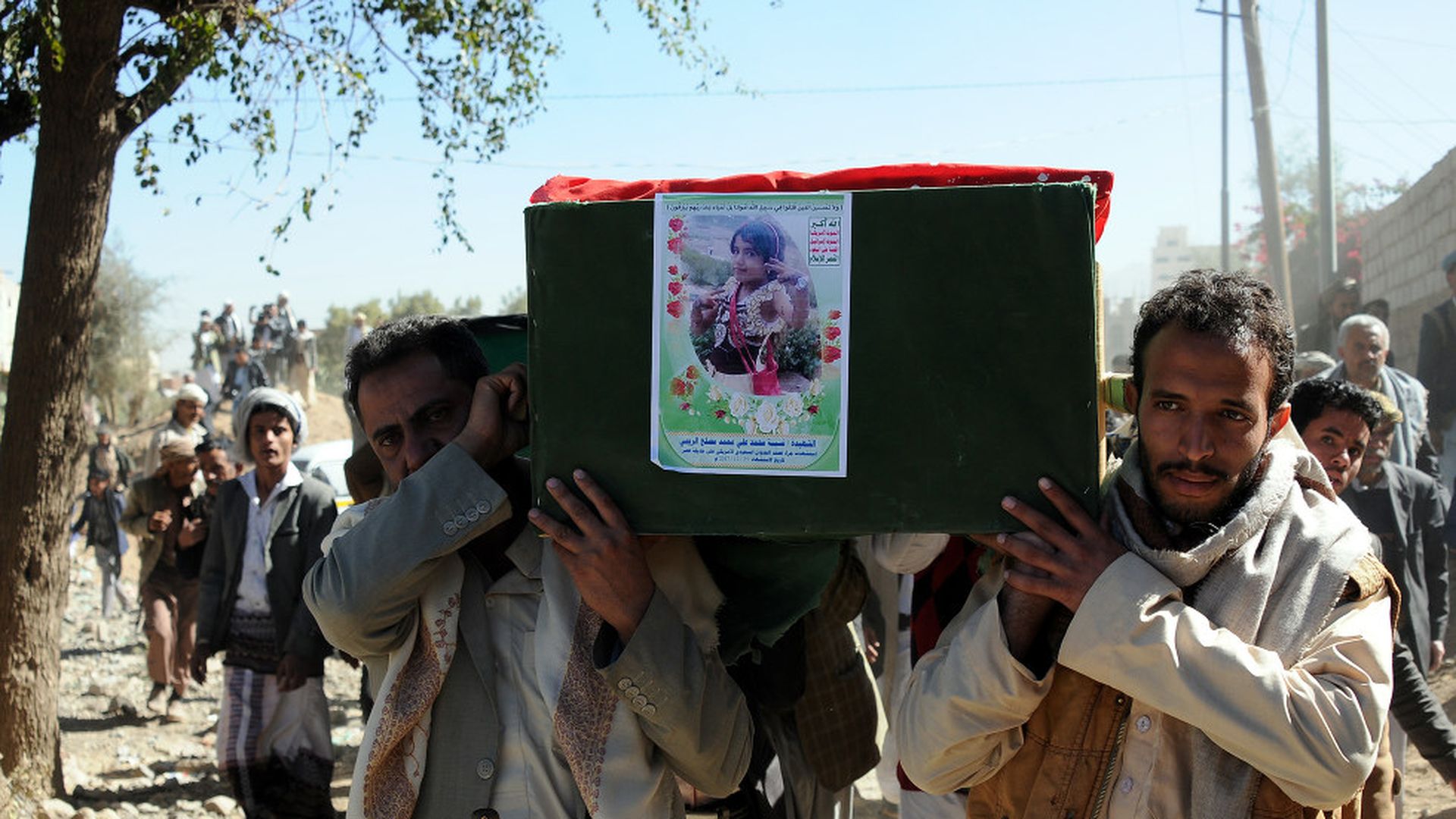 Defense Secretary James Mattis said Friday the U.S. is going to work with the Saudi-led coalition in Yemen to reduce the number of civilian casualties, the AP reports.
Why it matters: A new U.N. report revealed more than 100 civilian casualties in Yemen in only the past 10 days. The coalition said the U.N.'s statement was "biased" towards the rebels, per the AP.
Mattis' quote: "We are going to continue to train them how to do target identification, try to get their capabilities up in those areas. We're going to continue to work with their pilots and explain how you do bombing runs... Anything we can do to limit the civilian casualties, we will be doing."
Flashback: Saudi Arabia said it would take additional steps to avoid human casualties this summer, before the U.S. approved a $110 billion arms deal with them.
Go deeper: Yemen's crisis.
Go deeper