Manafort sues DOJ, Rosenstein and Mueller over scope of probe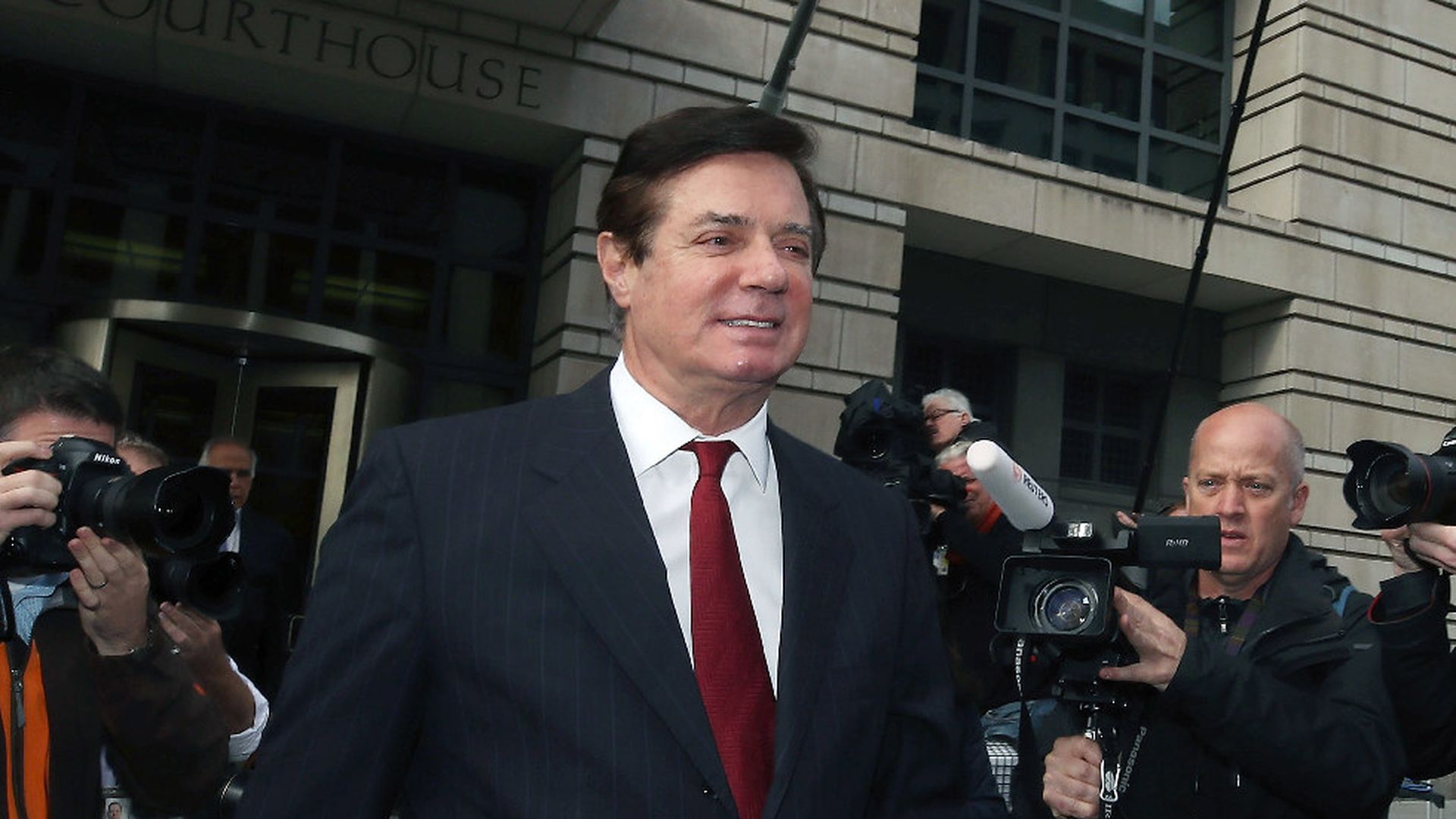 Paul Manafort, President Trump's former campaign manager, is suing the Department of Justice, Deputy Attorney General Rod Rosenstein, and special counsel Robert Mueller. The lawsuit claims Mueller was given an overly broad mandate and that the charges against him don't "relate to [his] activities during his brief stint" as campaign manager.
Why it matters: Manafort wants a judge to rule that Mueller can't bring charges on any matters unrelated to Russian election meddling, an outcome that could be of significant importance to other's in Trump's orbit.
The details
In the suit, Manafort's lawyers write that Mueller was given "authority to investigate a specific matter: links and/or connections between the Russian government and...the campaign of President Donald Trump," and that Manafort's charges extend "far beyond" that.
It also says that Rosentein allowing Mueller to investigate anything that arises from the investigation "exceeds the scope of Mr. Rosenstein's authority to appoint special counsel as well as specific restrictions on the scope of such appointments."
Go deeper