Make or break moment for Trump's America First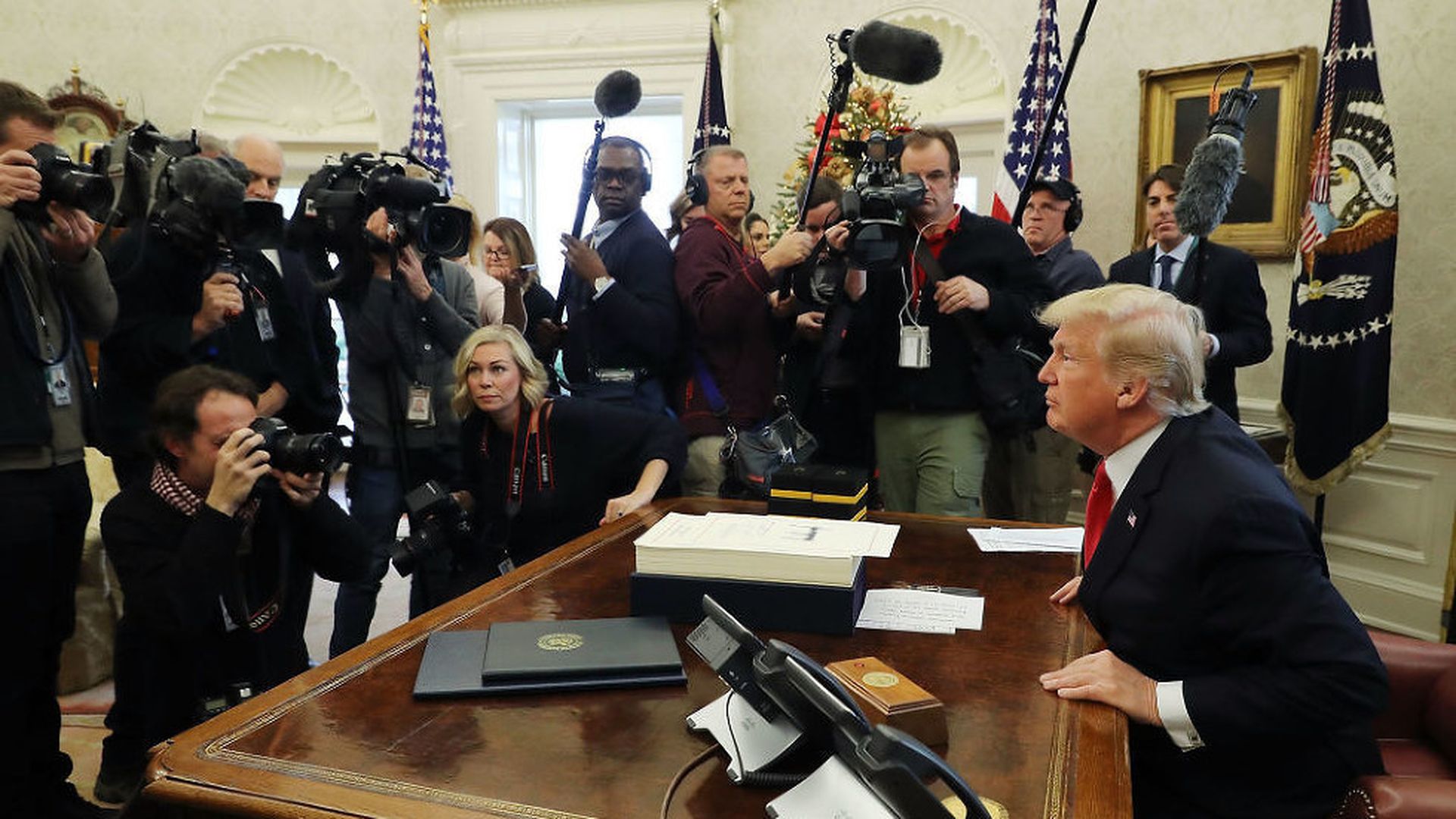 The next month is arguably the most important since Trump took office. Steve Bannon reckons January will define his former boss's presidency — and that it's his last, best chance to make good on his most controversial campaign promises.
Why it matters: The issues that defined Trump's presidential campaign are coming to a head — with significant trade and immigration decisions due and an inevitable confrontation with China.
"It's trade, DACA, and the wall — but it's much beyond that," Bannon tells me. "This is the run-up, the last 20 days before the first anniversary of his inauguration, and it's all coming to a head: a spending bill of epic proportions, the test of a veto or a government shutdown, the China confrontation and Korea, all the immigration issues, infrastructure funding and welfare reform. All on the table, with their direction uncertain."
Bannon says January is make-or-break for three big issues:
Trade with China (does Trump actually fight?)
Building the wall
Renewing DACA, which blocks the deportations of some immigrants brought to the U.S. illegally as children
The DACA fight may be the ugliest. Bannon is teaming up with the Freedom Caucus to demand that Trump refuse to protect DACA unless Congress ends so-called family migration (which lets green card holders bring their immediate family members to the U.S.). That trade-off appears dead on arrival, but Breitbart is already insisting it's the only way Trump can keep his campaign trail promise to end Obama's "executive amnesty."
Get more stories like this by signing up for our weekly political lookahead newsletter, Axios Sneak Peek.
Go deeper