Losing on health care helped Republicans unite on taxes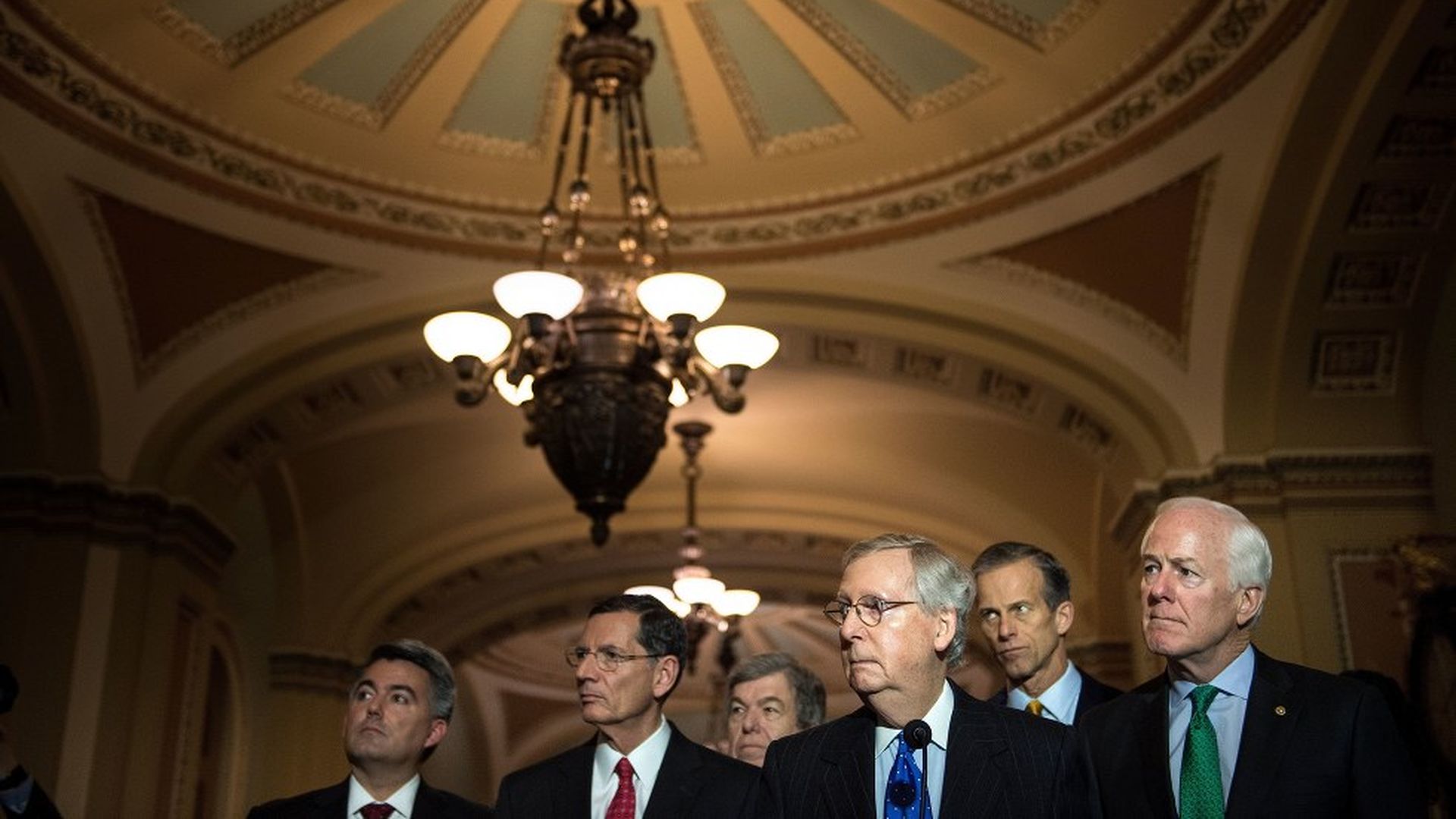 The negotiations this month over Republicans' tax reform were entirely amongst themselves, the New York Times reports. When Democrats laid out "strict conditions for working with them" last summer, Republicans left behind the idea of a bipartisan bill, per the Times.
Why it matters: Republican leadership has been working tirelessly to get this bill passed, especially after their loss with health care earlier this year. Senate Majority Leader Mitch McConnell saw the tax plan "as the key to appeasing furious Republican voters," per NYT.
Key moments in pulling together Republican support:
Accepting a budget "that allowed for much higher deficits." Sen. Bob Corker negotiated with Sen. Patrick Toomey to get Toomey's proposed $2.5 trillion limit down to $1.5 trillion, the Times reports. Corker reportedly thought it "was the best deal he could get."
President Trump's negotiations with House Minority Leader Nancy Pelosi and Senate Minority Leader Chuck Schumer to prevent a government shutdown, which avoided "a protracted fight in both chambers."
Getting Sen. John McCain on their side, which was a big win after his famous thumbs-down on health care earlier this year. McConnell said McCain was "getting urged by everybody center-left ... to do it to us one more time."
Go deeper