Keep your eye on John Bolton in 2018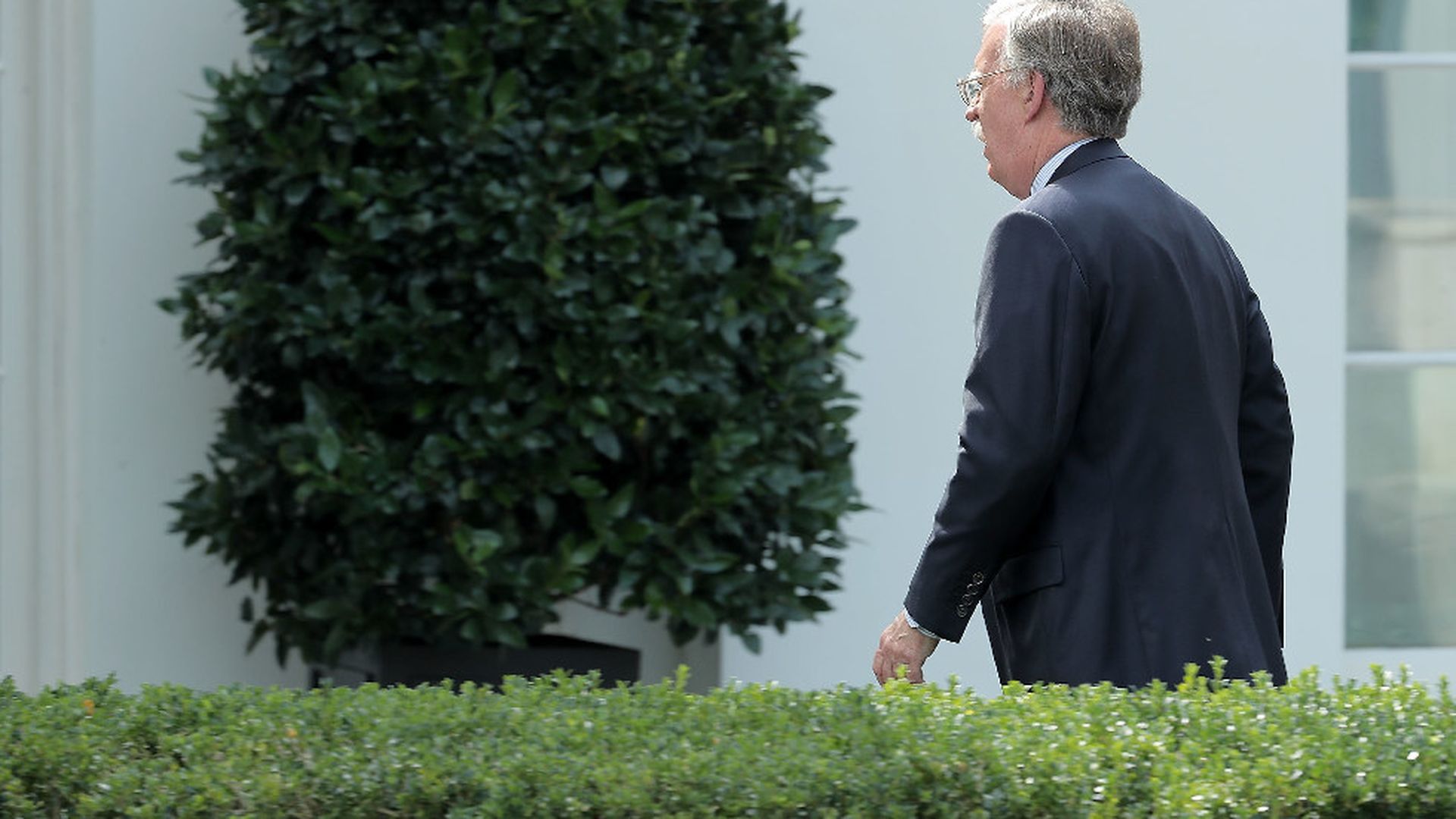 John Bolton will be in the mix this year. The hawkish former UN ambassador — whose name I often hear mentioned when sources game out the next phase of Trump's national security team — launches on Thursday what he says will be a $1 million advertising campaign to support Kevin Nicholson in the Republican Senate primary in Wisconsin.
Why this matters: Bolton remains an influential, if controversial, voice in Republican foreign policy, advocating a tear-it-up position with the Iran nuclear deal and muscular military actions around the world.
This is the first time Bolton has weighed into a Republican primary, and if history's any guide he'll have a lot of money to play with this cycle.
Through the past two campaign cycles he's raised and spent more than $20 million through his various groups, including his super-PAC. Bolton told me his goal is to raise and spend $25 million in the 2018 midterms.
Why Nicholson? Bolton tells me he's impressed by Nicholson's credentials — a former Marine who was once a high-profile college Democrat but became a Republican after his time in the service.
He said he looks for two things in the candidates he supports: First that they share Bolton's view of "America's place in the world" and second that they have the potential to be an "opinion leader" when they arrive in Washington.
The hawkish senator Tom Cotton — who Bolton supported and has become a major force in D.C. and could one day be Trump's CIA director — is a good example of what Bolton is searching for.
Bolton says he expects to endorse and financially support as many as 90 candidates for Congress this cycle. I'm told that the last two cycles, he gave to more than 70 and 80 candidates, respectively.
Go deeper