Judge: American ISIS suspect has right to lawyer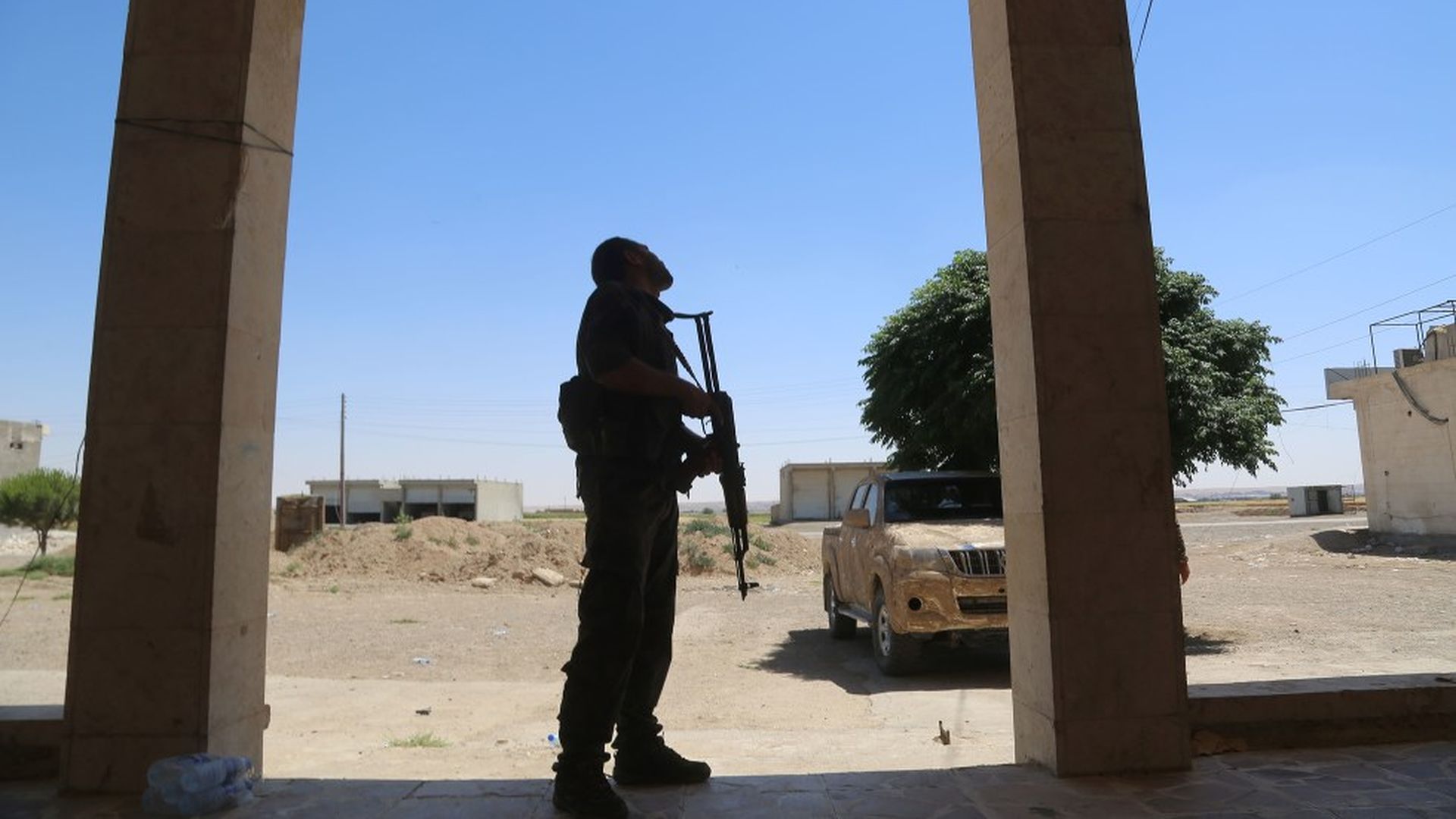 D.C. District Court Judge Tanya S. Chutkan ruled this weekend that an American man suspected of fighting for ISIS, who was detained as an "enemy combatant" earlier this year, has the right to a lawyer, the NYT's Charlie Savage reports. Judge Chutkan ordered the Pentagon allow an ACLU lawyer to meet with the suspect.
Why it matters: The crux of the issue is Americans' access to lawyers in the face of wartime powers.
Details on the case:
Although the government won't identify the man, "officials familiar with the" say he is a dual citizen of the U.S. and Saudi Arabia. He is being held in Iraq and was originally captured by a Syrian militia in September.
The ACLU filed a habeas corpus lawsuit on his behalf to target his indefinite detention without charges or a lawyer.
It is unclear if the Department of Justice will appeal or comply; DOJ spokesperson Wyn Hornbuckle declined to comment on the matter.
Go deeper