How states are crafting their own net neutrality rules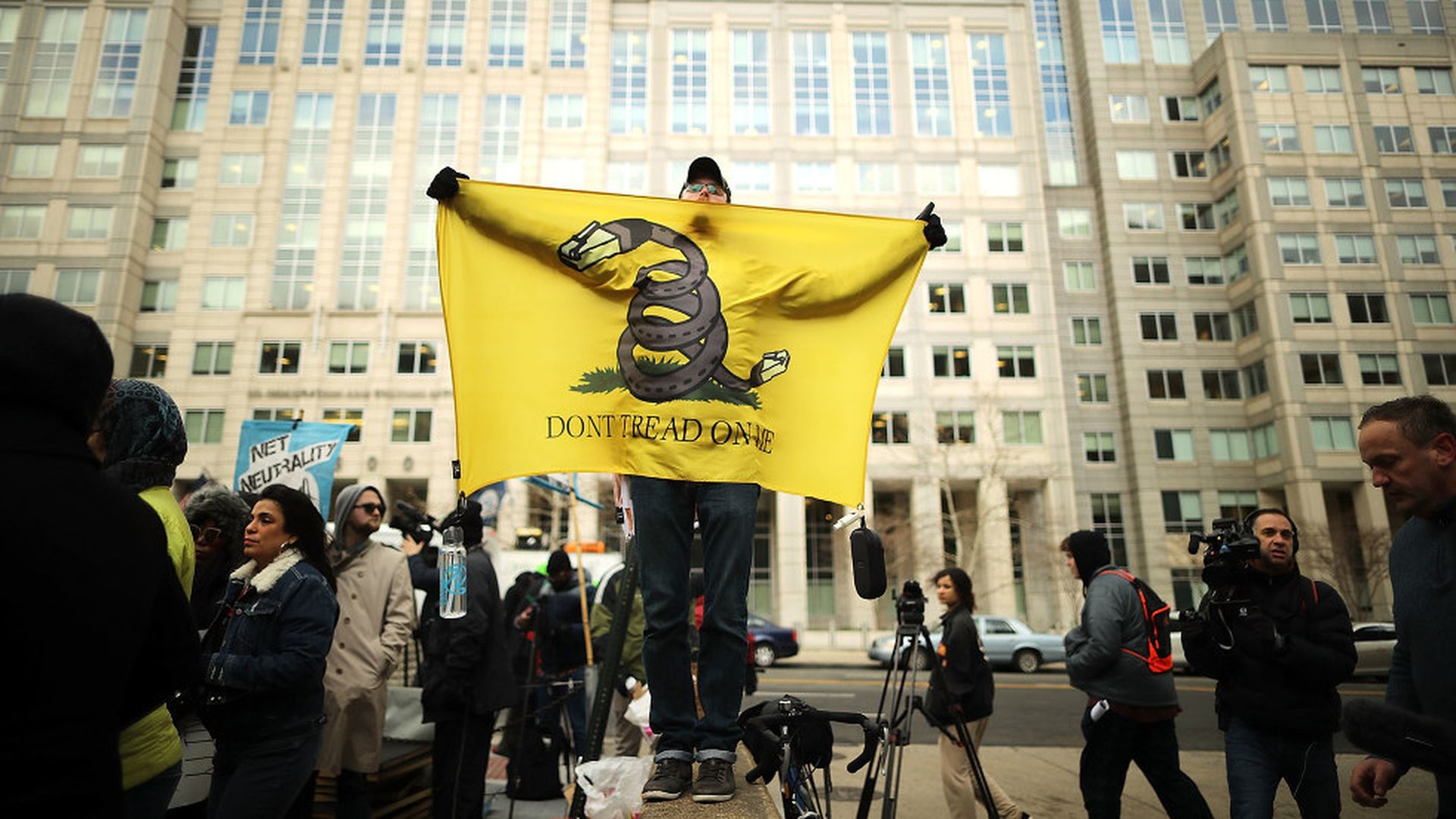 FastCompany's Sean Captain reported Tuesday on the ways that states are trying to establish their own net neutrality rules, after the FCC repealed rules at the federal level.
New York legislators are pushing a bill that would require internet providers that work with the state to comply with net neutrality rules.
A bill in Washington would ban blocking, throttling and paid "fast lanes" on the internet. The federal rules did the same before they were repealed.
Lawmakers in New York and California are also working on additional net neutrality legislation.
Yes, but: The FCC's repeal preempted state action. That could be a challenge to some of these proposals, but critics of the FCC have doubts that preemption is allowed.
Why it matters: The net neutrality debate isn't going away, it's just changing venues. Expect battles at the state level, in the courts as well as the halls of Congress.
Go deeper