House spent over $340k in taxpayer dollars on discrimination suits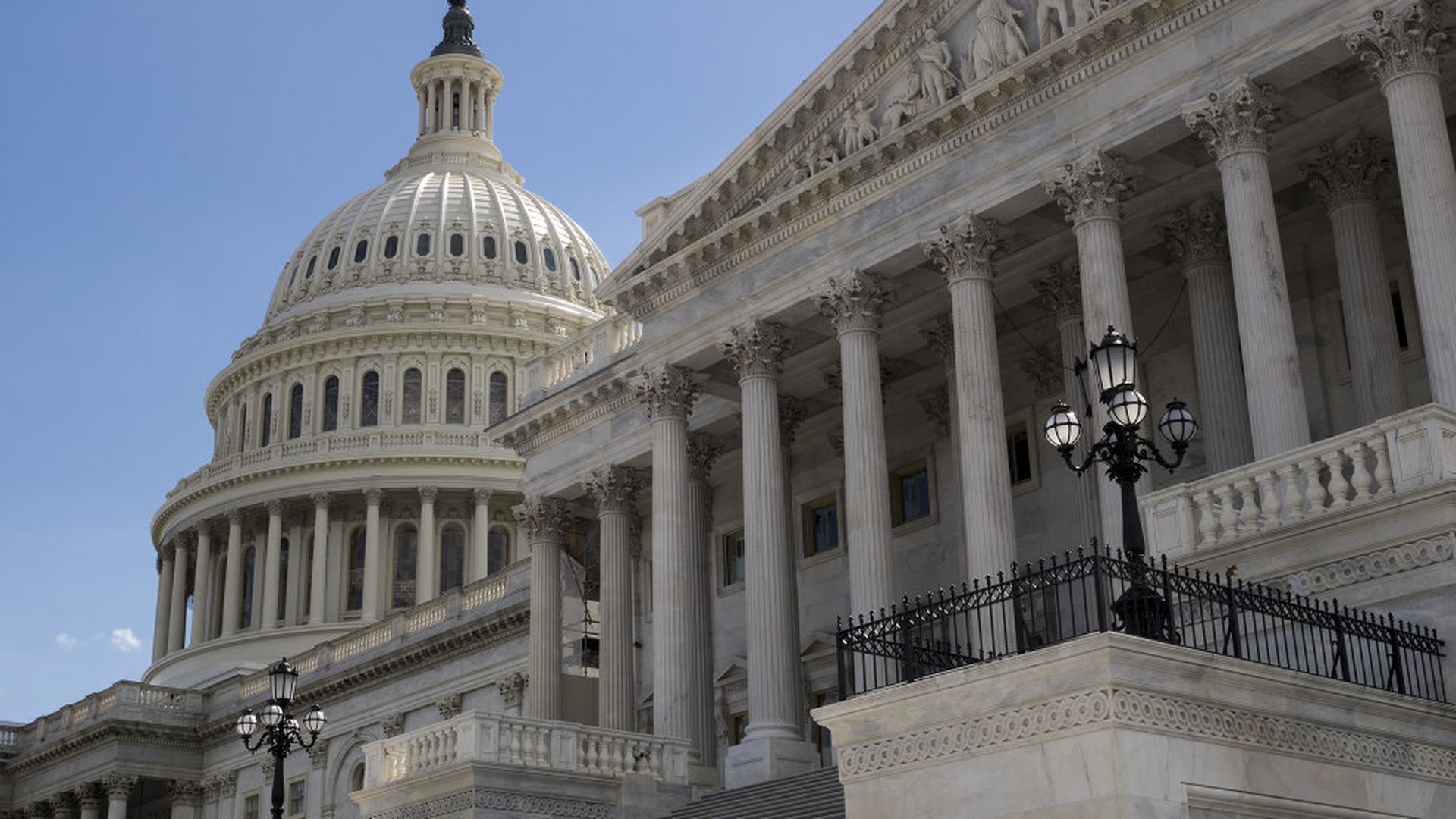 The House of Representatives used $342,000 in taxpayer funds to settle 15 cases of various workplace discrimination accusations between 2008 and 2012, according to new data released on Tuesday by the House Administration Committee. It includes the use of more than $174,000 to make settlements for eight sexual harassment and sex discrimination accusations.
Why it matters: This is a small fraction of the more than $17 million that the Office of Compliance has paid out over the past 20 years to federal employees for violations of various employment rules.
The data, which did not disclose the lawmakers' office involved or name the accusers, had not been made public before. It comes amid growing scrutiny over Congress' culture of secrecy with cases of sexual harassment, as well as calls to overhaul how lawmakers handle claims of misconduct.
Here's the breakdown:
Claims against Member-led Offices from 2008-2012:
1. Sex discrimination, retaliation, & FLSA violation — $15,225.002. Sex and disability discrimination & retaliation — $8,160.003. Retaliation — $10,000.004. Race and disability discrimination & retaliation — $17,500.005. Retaliation — $15,333.336. Sexual harassment and harassment because of retaliation — $85,000.007. Sex discrimination (including sexual harassment) & retaliation — $10,000.008. Sexual harassment because of retaliation & sex discrimination — $20,000.009. Disability discrimination & retaliation — $50,000.0010. Sex discrimination, retaliation & FLSA violation — $12,100.0011. Race discrimination — $5,000.0012. Age discrimination — $65,000.0013. Age discrimination — $5,000.0014. Race, age, national origin, sex, and disability discrimination & retaliation — $8,000.0015. Race and sex discrimination, retaliation & FMLA violation — $15,907.52
Total of Settlement Amounts for Member-led offices: $342,225.85
Claims Against Non-Member-led Offices from 2008-2012:
1. Race and age discrimination & retaliation — $12,240.00
Total of Settlement Amounts for Non-Member-led Offices: $12,240.00
Total of Settlement Amounts for All House Offices (2008-2012): $354,465.85
Go deeper