Feds tinker with Medicare Advantage risk payments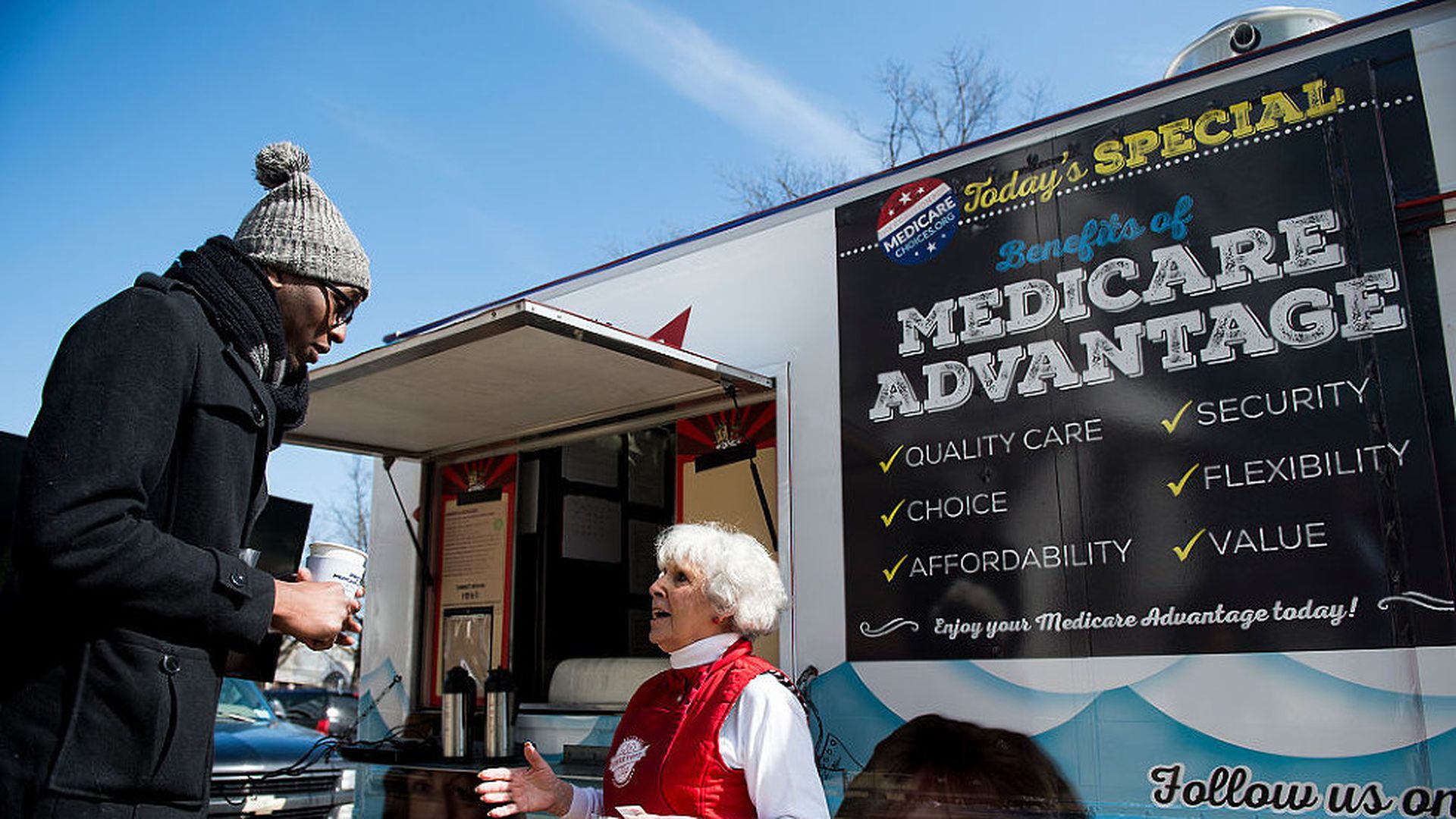 The Centers for Medicare and Medicaid Services has proposed a new way to pay health insurance companies that sell Medicare Advantage plans to more than 20 million seniors and disabled people.
Why it matters: The new payment model is complex, but it will affect billions of dollars starting in 2019 and will change how insurers code their sickest members.
The details: The proposal is part of the 21st Century Cures Act that Congress passed last year. It only focuses on one main area of Medicare Advantage called risk adjustment, in which companies document the medical issues their members have and then receive payments based on a "risk score." A high risk score means a person is sicker than average and will require more health care, and consequently the federal government pays the health plan more to cover that person. The idea is to avoid cherry-picking of healthy patients by paying insurers more for covering sick patients.
The new risk adjustment system would increase risk scores if companies find their members are addicted to drugs or alcohol, have mental health problems or have chronic kidney disease.
The risk score would also take into account how many conditions someone has, instead of just viewing conditions individually.
CMS looked at two different risk score models and went with one that would limit payment reductions to insurers.
This system would be phased in over time. In 2019, 25% of a member's risk score would be based on the new system, and 75% would be based on the current system. By 2022, the new system would be fully in play.
Between the lines: These changes could help compensate companies who have the most complex members but also could encourage plans to continue aggressively documenting the conditions their members have. In some instances, plans have been accused of fraudulently coding conditions in the hunt for higher payments.
Behind the scenes: The health insurance industry has helped shape the proposed payment details. America's Health Insurance Plans, Anthem and Cigna have lobbied on Medicare Advantage risk adjustment and encounter data for several months. The biggest Medicare Advantage players, UnitedHealth Group and Humana, also spent millions lobbying on the program.
Go deeper