FDA chief touts more approvals of generic drugs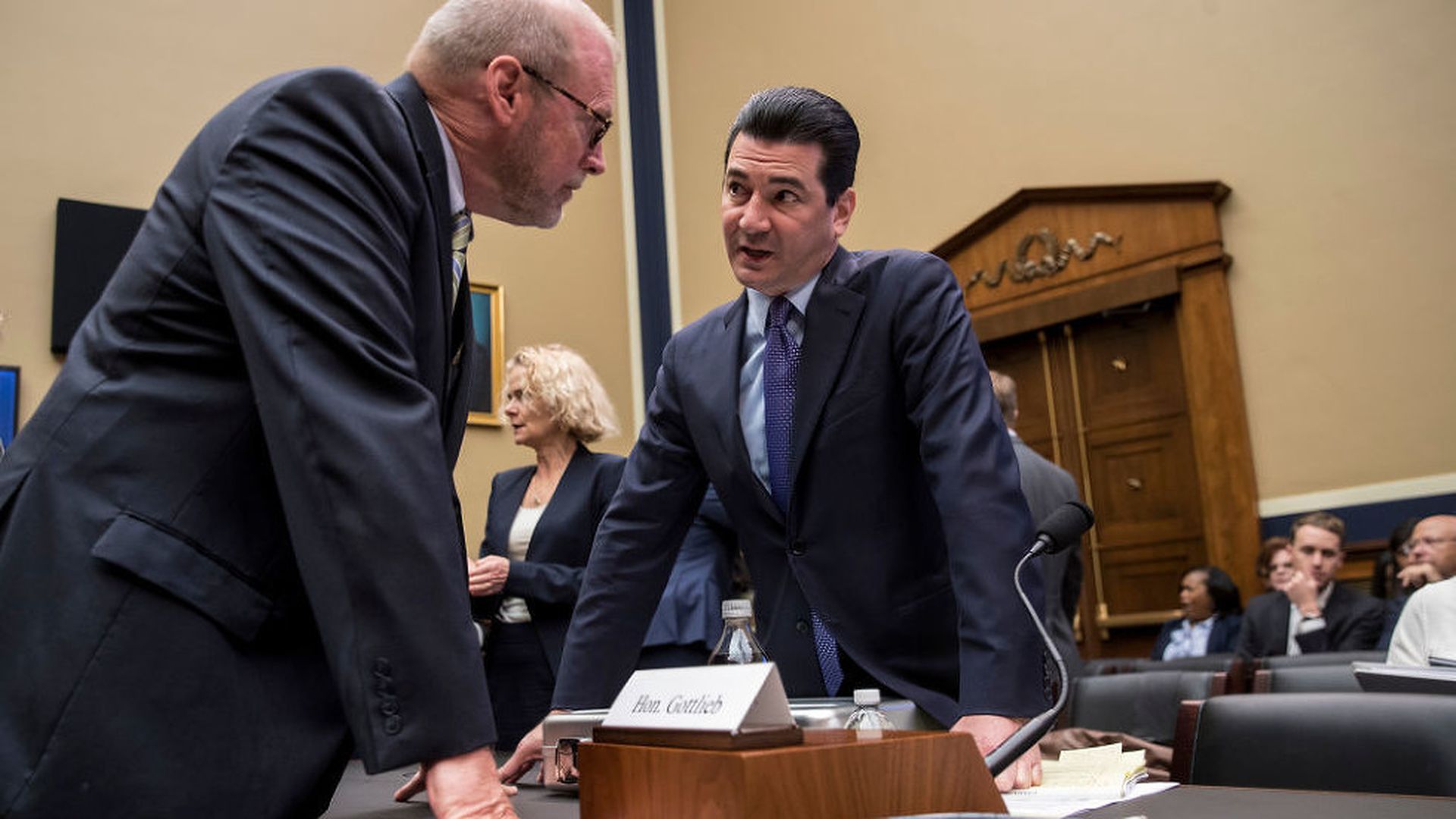 The Food and Drug Administration has dramatically cut down its backlog of generic drugs waiting for an approval decision — a long-standing but elusive goal with the potential to help lower consumers' drug costs.
What they're saying: "I think the greatest opportunity to have a very palpable impact on people's lives is through trying to create greater access," FDA Commissioner Scott Gottlieb said in an interview with The Washington Post. "The low-hanging fruit was on the generic drug side."
The numbers that matter: In 2012, the FDA had a backlog of more than 2,800 applications seeking the approval of a new generic drug. That's now down to the "low 100s," according to the Post.
Why it matters: Drug pricing is an enormously partisan issue, but just about everyone supports faster approval decisions for generics. And by making that happen, Gottlieb is making good on the conservative pledge to lower prices by bolstering competition.
Go deeper