FCC Chair pulls out of major tech conference due to death threats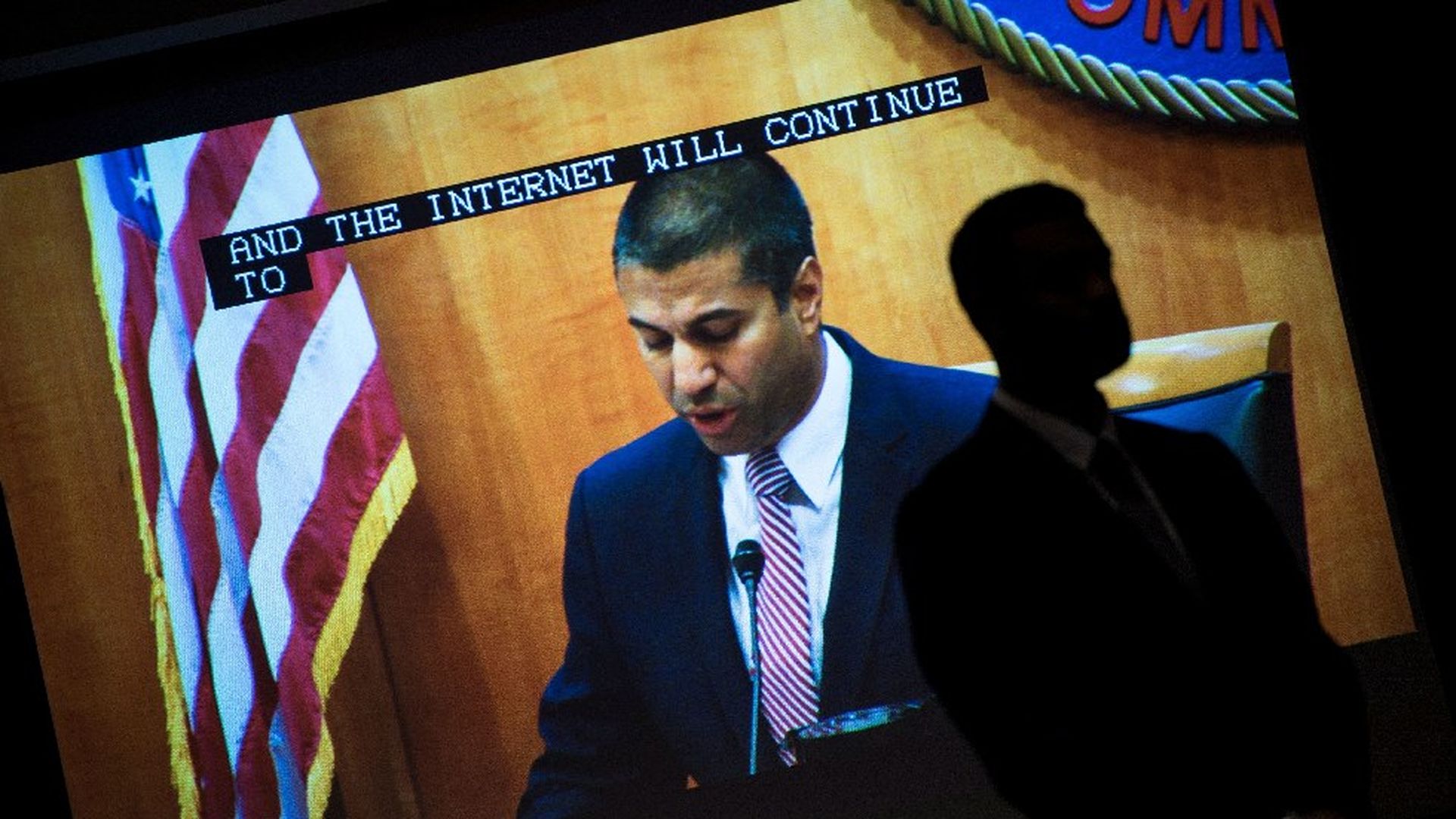 FCC Chairman Ajit Pai canceled his speaking appearance at the widely attended Consumer Electronics Show after receiving death threats, according to an FCC official. Details of the threats to Pai remain unclear.
Why it matters: The debate around FCC's move to reverse net neutrality rules drew sharp criticism from net neutrality supporters, including some threats of violence. A bomb threat was reportedly called into the agency before the commissioners voted on the repeal last month — although its origin was not known.
What they're saying: "We look forward to our next opportunity to host a technology policy discussion with him before a public audience," Consumer Technology Association President Gary Shapiro said in a statement sent out about the cancelation. FCC spokesman Brian Hart declined to comment beyond saying Pai would not attend CES. Digital Music News, an industry blog, and Recode earlier reported the circumstances of Pai's decision to cancel on the annual Las Vegas trade show.
Go deeper