Exclusive: Health insurer Oscar nears $1 billion in revenue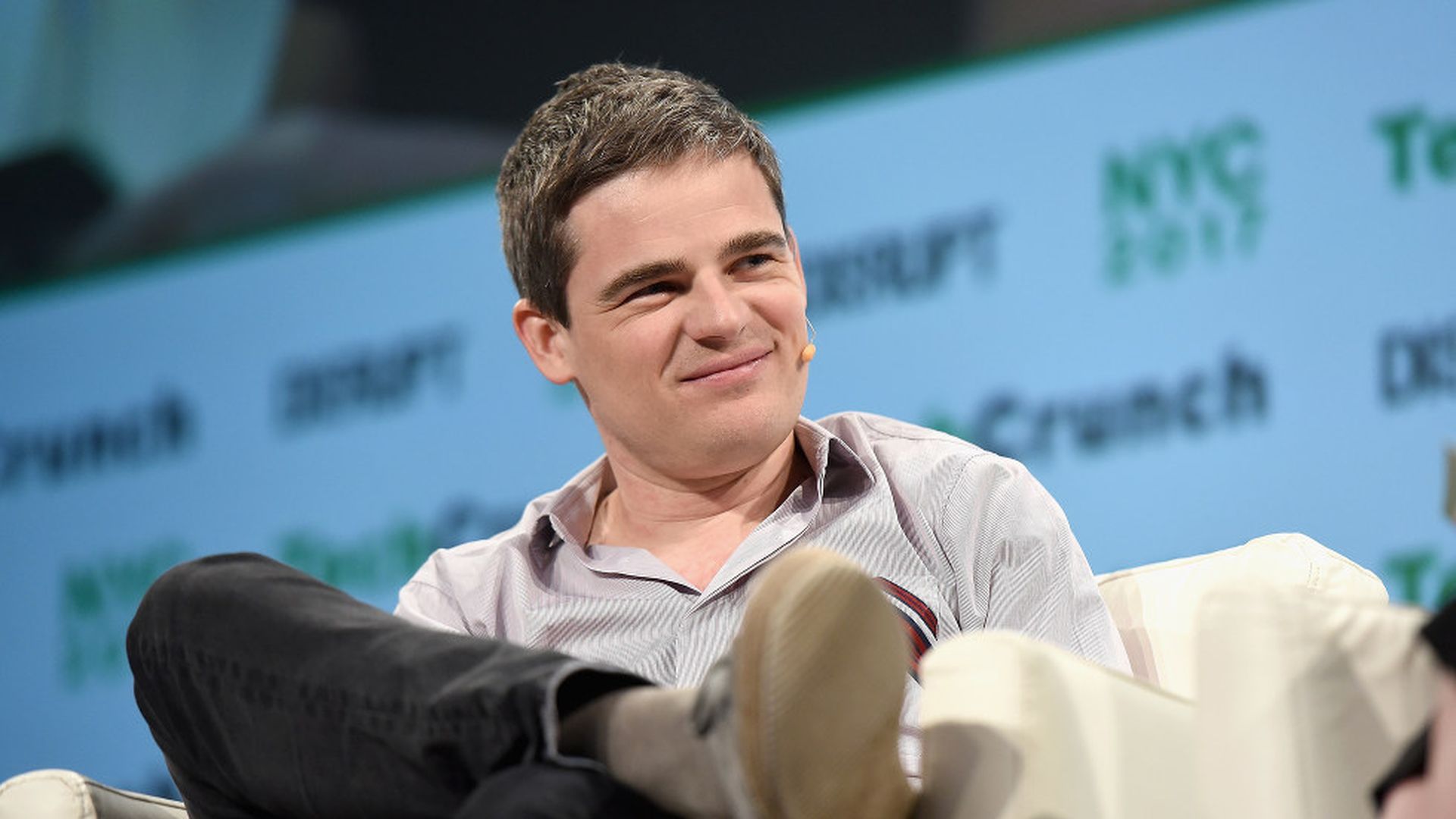 Oscar, the healthcare insurance upstart co-founded by Joshua Kushner, tells Axios that it is expecting to generate nearly $1 billion in premium revenue for 2018. That's up from "more than $300 million" in 2017 premium revenue. It also says that its insurance underwriting business is profitable for the first time, although the overall company remains in the red.
Why it matters: Oscar continues to grow, despite having originally launched to provide health insurance to individuals under an Affordable Care Act that the Trump Administration has been slowly dismantling.
More numbers: The company expects around 250,000 members in the individual markets, including in New York and California where open enrollment continues, representing around a 2.5x increase over last year, and doesn't include Oscar's recent expansion into employer plans.
Oscar CEO Mario Schlosser tells Axios that he isn't too concerned about how the new tax bill repeals the ACA's individual mandate, saying that much of the early instability has dissipated:
"It took a while to figure out how things work, but a lot of people now just have come around to thinking it's smart to have health insurance. The loss of the mandate will have some impact on some states around country, but it won't affect the overall stability of the individual markets."
Oscar's big marketing pitch is that it leverages technology to provide a more efficient healthcare experience, through such techniques as tele-medicine (25% of Oscar members have used it) and concierge teams that include both nurses and "care guides" (70% have used). It has taken steps to apply this tech-centric approach to the Medicare Advantage market, but tells Axios that it has slowed down those efforts a bit (i.e., no 2018 launch).
Go deeper