Doug Jones to be certified as AL Senate race winner today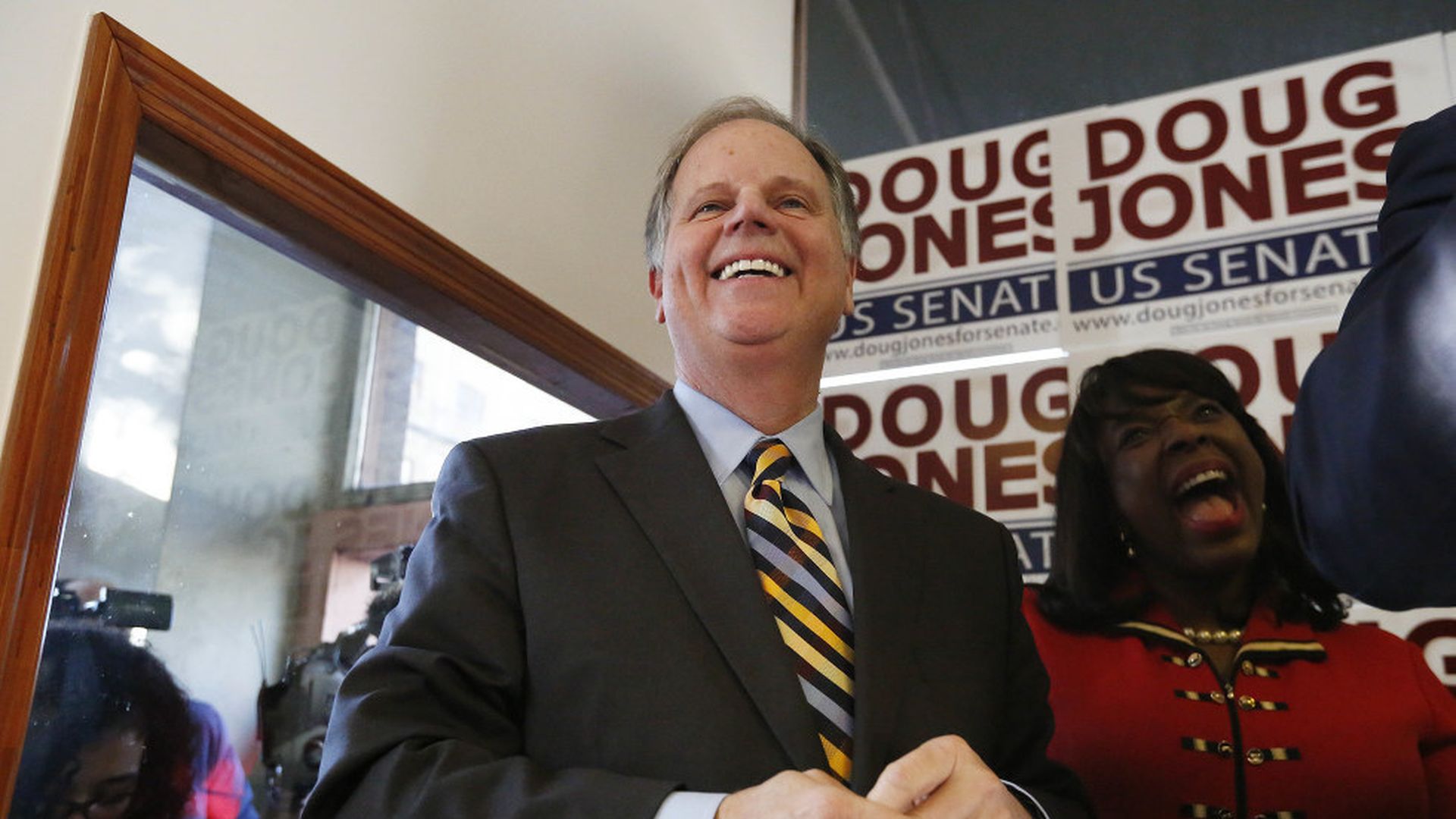 Doug Jones will be certified the winner of this month's Alabama special Senate election, Alabama Secretary of State John Merrill said Thursday morning, per CNN.
Why it matters: Roy Moore, who lost by 20,715 votes, has refused to concede the race after the Dec. 12 contest, despite calls from the White House to do so. In a court complaint filed on Wednesday, he raised questions about possible voter fraud and asked that a certification of the election results, confirming Jones as the winner, be delayed.
Key quote: "What you were asking me is: will this affect anything? The short answer to that is, no," Merrill said in an interview with CNN's Alisyn Camerota when asked if Moore's claims of election fraud have any merit. "We will sign the documents certifying him as the senator for the state of Alabama. He will be sworn in by Vice President Pence on the 3rd of January when the Senate returns."
Go deeper: Winners & losers from the Alabama special election
Go deeper