Dominion Energy is acquiring SCANA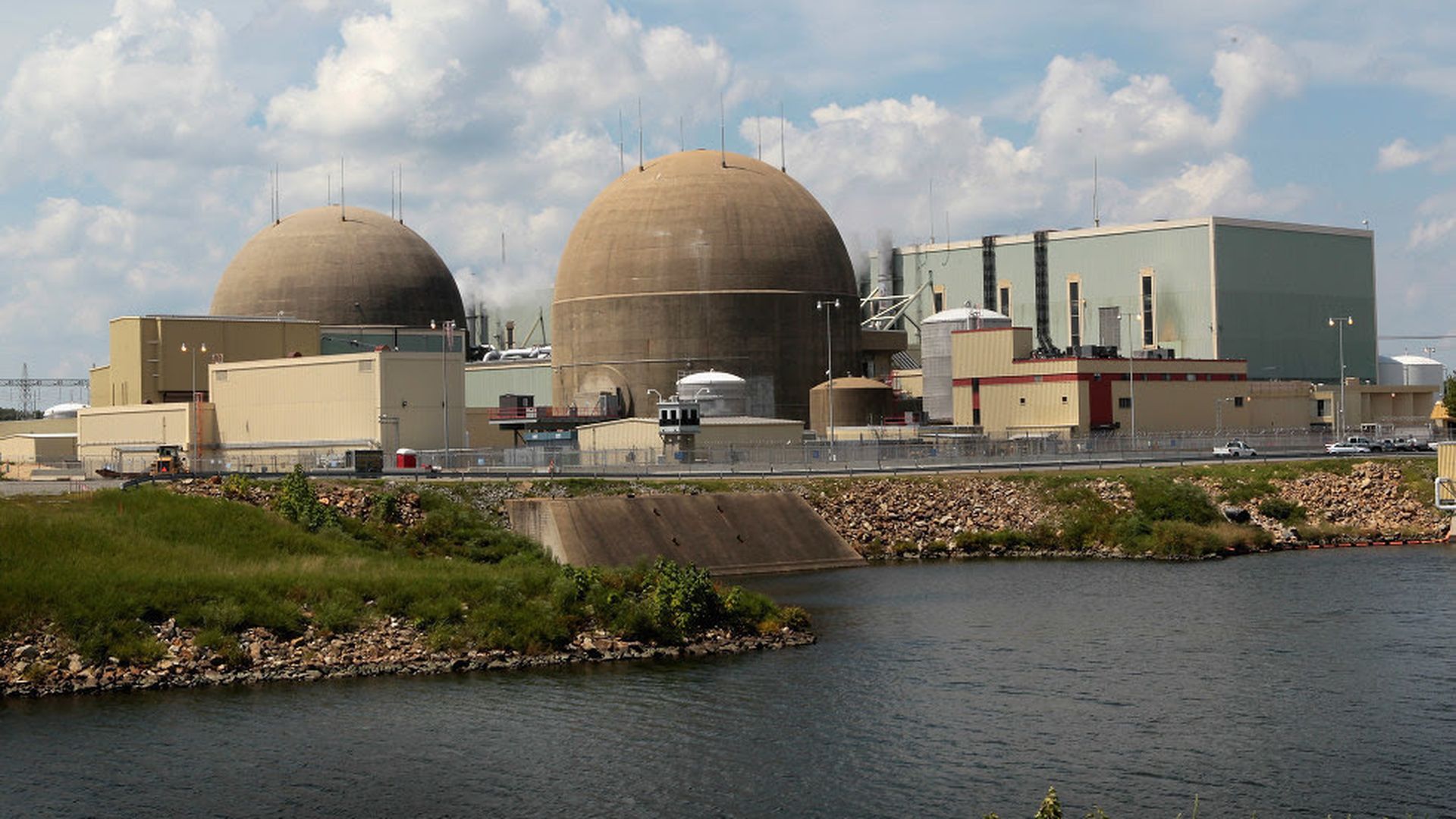 Utility giant Dominion Energy is acquiring South Carolina's SCANA Corp. in an all-stock merger that the companies say is valued at $14.6 billion, including debt, according to their joint announcement this morning.
The gritty details: The deal includes $1.3 billion in payments to customers of SCANA's South Carolina Electric & Gas Company in coming months to offset the costs of the company's costly, now-abandoned project to build two new nuclear reactors.
"The combination with SCANA would solidify Dominion Energy's position among the nation's largest and fastest-growing energy utility companies by adding significantly to its presence in the expanding Southeast markets," the announcement states.
SCANA's network includes around 1.6 million residential and business accounts in the Carolinas.
Why it matters: "The acquisition would break a precipitous fall in SCANA's fortunes that began July 31, when SCE&G announced it would join the state-owned Santee Cooper utility in abandoning a $9 billion, 10-year-long effort to build two nuclear reactors in Fairfield County," The State, a major South Carolina newspaper, reported this morning.
What's next: The deal will require various shareholder and regulatory approvals, including blessings from the U.S. Federal Trade Commission and other agencies, as well as state regulators in North Carolina, South Carolina and Georgia, the companies said.
Yes, but: Investment firm Height Securities says in a note Wednesday morning that Dominion has work to do before getting its proposal approved.
"In this case especially, Dominion will have to pull out all the stops to demonstrate that their offer is the best deal for customers, particularly given the uncertainty facing [SCANA's] rates over the coming months. We're looking for a reaction from the Governor as well as House Speaker Jay Lucas and the PSC commissioners for early signs of whether Dominion's proposal will fall flat."
Go deeper