Coal still isn't expected to make a lasting comeback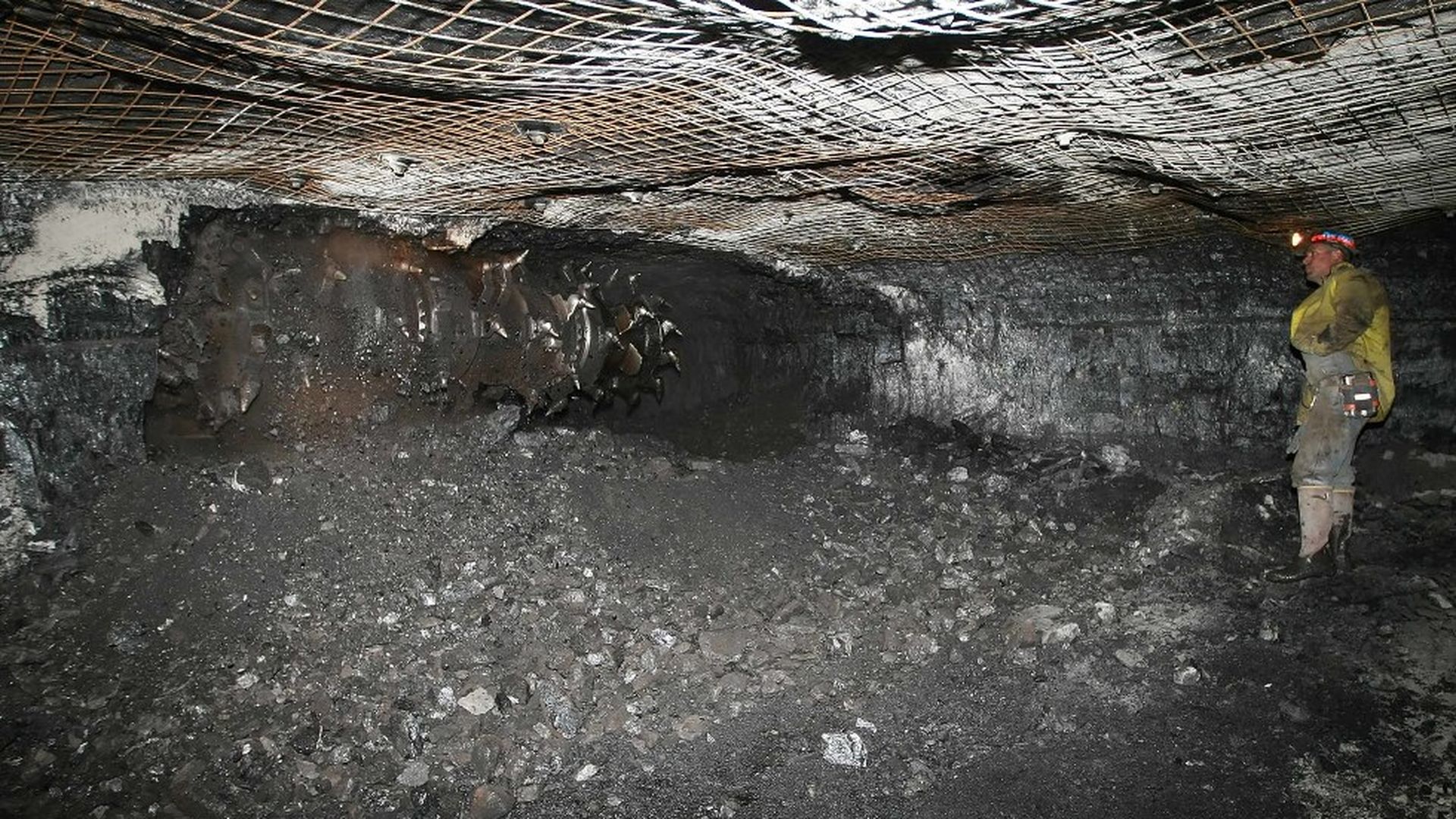 White House regulatory rollbacks and higher natural gas prices have brightened the mood of the U.S. coal industry, but it still faces major headwinds and production is not heading for a multi-year resurgence, the International Energy Agency said in its just-released five-year market report.
Why it matters: The analysis signals that while White House efforts to revive the coal industry might have some success in limiting its decline in the U.S., a return to the fuel's once-dominant position isn't in the offing.
IEA projects that U.S. production will be around 510 million tons of coal equivalent in 2022, around the same as current levels. Demand declines around one percent annually but the U.S. remains a "swing supplier" in global markets.
The U.S. industry's mood has "brightened" and some new production projects were announced in 2017, but that said . . .
"[S]luggish power demand, abundant gas supply and renewables growth are expected to continue to generate headwinds for coal use and limit the prospects for any resurgence in construction of new coal power plants," IEA notes.
Big picture: Global coal consumption is forecast to see very small growth of around 0.5 percent annually through 2022, while it loses ground slightly as a share of global energy supply as other sources are tapped to meet rising demand.
Overall, coal's share of worldwide power generation specifically is expected to be slightly under 36 percent in 2022, which is the lowest percentage since IEA began compiling statistics over 40 years ago.
Coal use in China, by far the world's largest coal consumer, peaked in 2013 and declines very slightly during the five-year analysis period, while India sees the largest increase in absolute terms as its coal-fired power generation is predicted to grow four percent annually through 2022.
Go deeper: A detailed summary of the report is available here.
Go deeper