Bipartisan bill proposes $386 million to replace outdated voting systems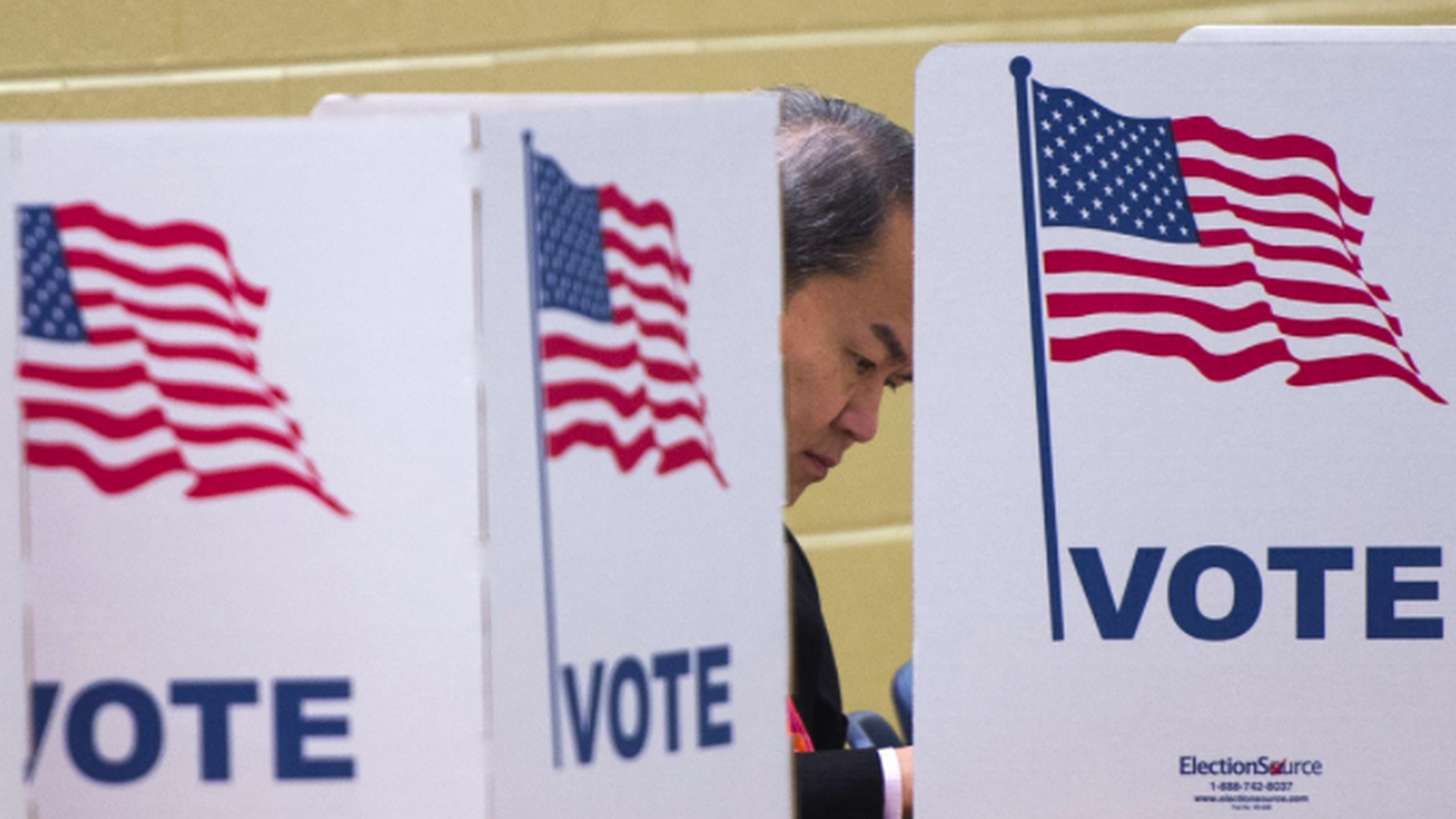 Sen. James Lankford introduced a bill Thursday that could help prevent foreign tampering in U.S. elections and strengthen election cybersecurity by spending $386 million to replace outdated or vulnerable electronic voting machines. The Secure Elections Act is backed by Sens. Kamala Harris, Amy Klobuchar, Susan Collins and Martin Heinrich.
Why it matters: Primaries for the next federal election start as early as March. As Klobuchar — the top Democrat on the Rules Committee with jurisdiction over federal elections — put it: it's about securing the "freedom to choose our leaders and know with full confidence that those leaders were chosen in free and fair elections."
Vulnerable machines: The intelligence community concluded in January that Russia interfered in the 2016 presidential election. Many states use old machines that can be easily hacked, eroding the integrity of elections and, in some cases, making a recount virtually impossible. For example, Virginia found that machines in about 22 localities were at risk of tampering in the way they recorded votes.
What the bill would do: In addition to providing grants to states, it aims to streamline the process of information sharing between state election agencies and the federal intelligence community.
The bill will also provide a set of voluntary cybersecurity guidelines for election systems, as well as security clearances to state election officials.
It would also create a "bug bounty" program to encourage those with knowledge about hacking to identify vulnerabilities in election systems.
Go deeper