Billionaire donors flock to Florida gov candidate after Trump tweet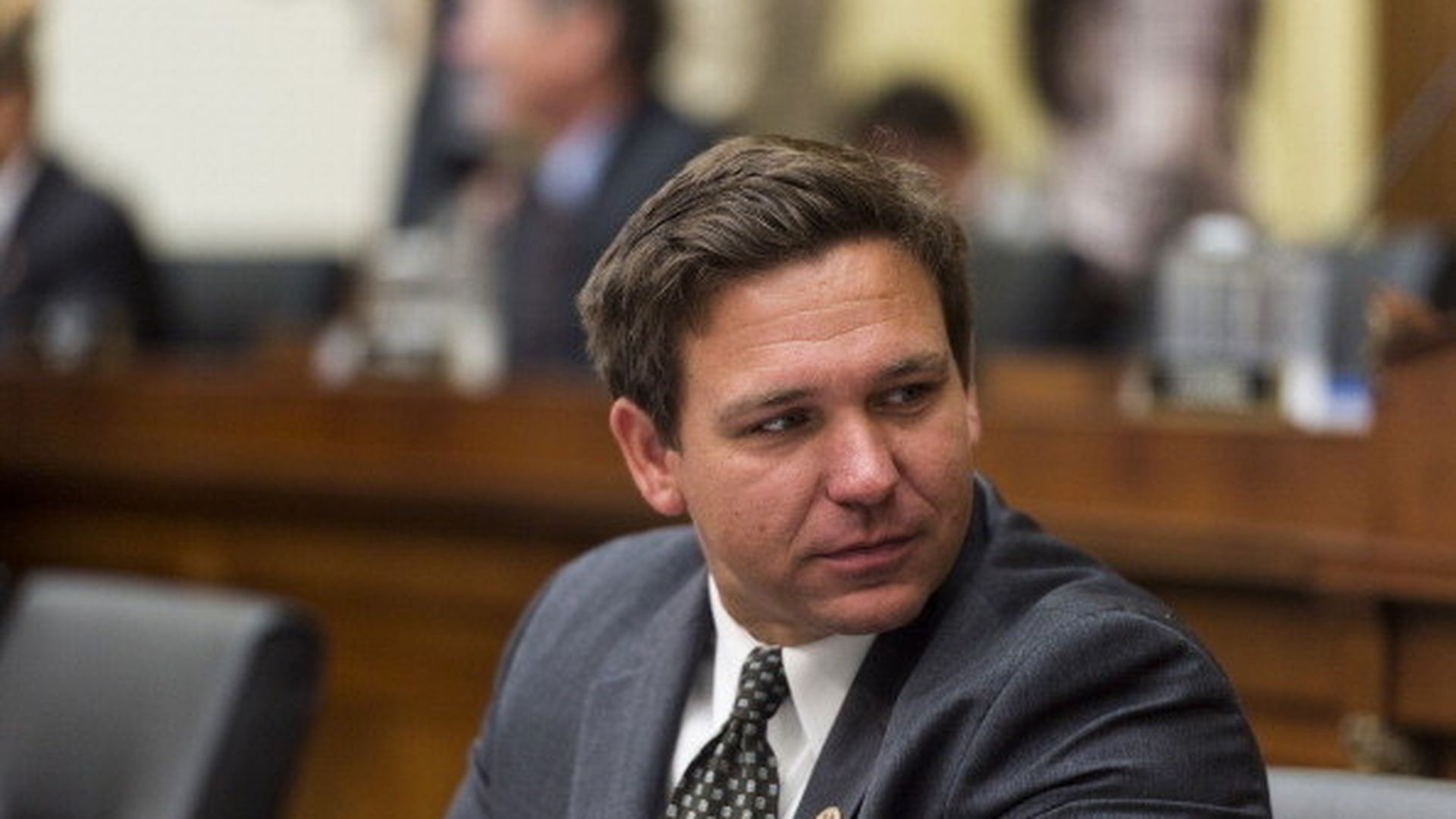 A week after President Trump endorsed Ron DeSantis for Florida governor via Twitter, a handful of billionaires have thrown their support behind the three-term Republican congressman, per Politico.
Why it matters: The monetary support DeSantis has received could prove instrumental in his race, because in a "state as big as Florida, where a week's worth of saturation TV during next year's general election could cost as much as $3 million, cash is king," per Politico.
Supporters include casino magnate Sheldon Adelson, hedge fund heiress Rebekah Mercer, investment tycoon Foster Friess, as well as other donors who have funded Trump's 2016 campaign and the conservative Koch brothers' network, per Politico.
The Trump effect: DeSantis reflects the shifting type of Republican candidate under Trump: he's a Fox News contributor, a member of the conservative House Freedom Caucus, a supporter of Trump's recent decision to make Jerusalem the home of the U.S. embassy in Israel, and he opposes Special Counsel Bob Mueller's Russia probe (even calling for it to end after just six months).
Go deeper