Bank of America cites tax cuts while giving $1,000 bonuses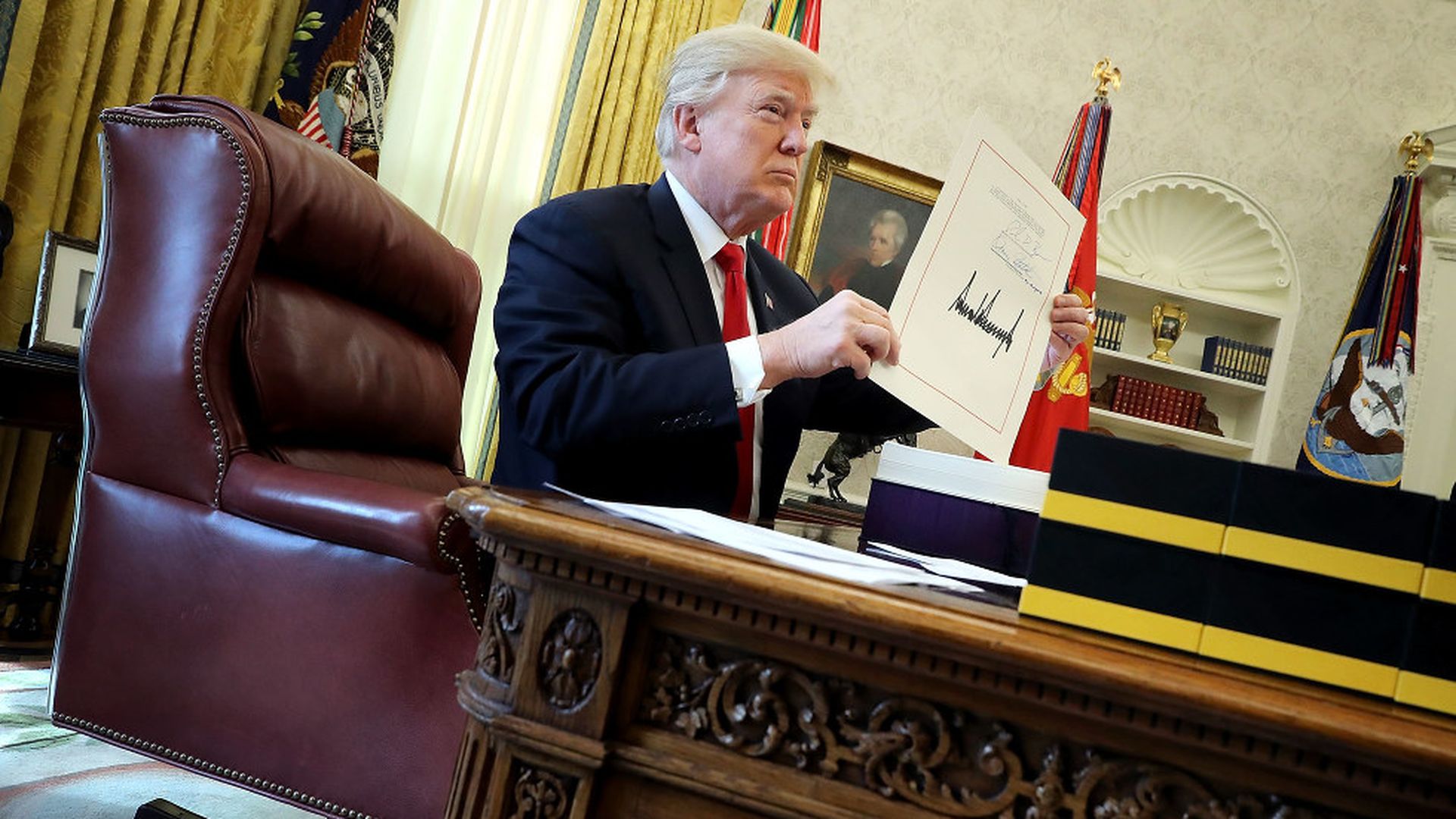 Bank of America CEO Brian Moynihan said in an internal memo obtained by CNBC that around 145,000 employees will receive a $1,000 bonus, citing the newly signed tax reform, CNBC reports.
Moynahan writes:"Beginning in 2018, we will see benefits from the tax reform, too, in the form of lower corporate tax rates. In the spirit of shared success, we intend to pass some of those benefits along immediately. U.S. employees making up to $150,000 per year in total compensation - about 145,000 teammates - will receive a one-time bonus of $1,000 by year-end."
Why it matters: Other companies announced employee raises earlier this week after the tax plan passed through Congress, although the White House said it was not coordinated with the President Trump's economics team. Trump tweeted on Friday that the announced bonuses are "a phenomenon that nobody even thought of, and now it is the rage."
Go deeper