At Mar-a-Lago, Trump told friends tax plan made them "a lot richer"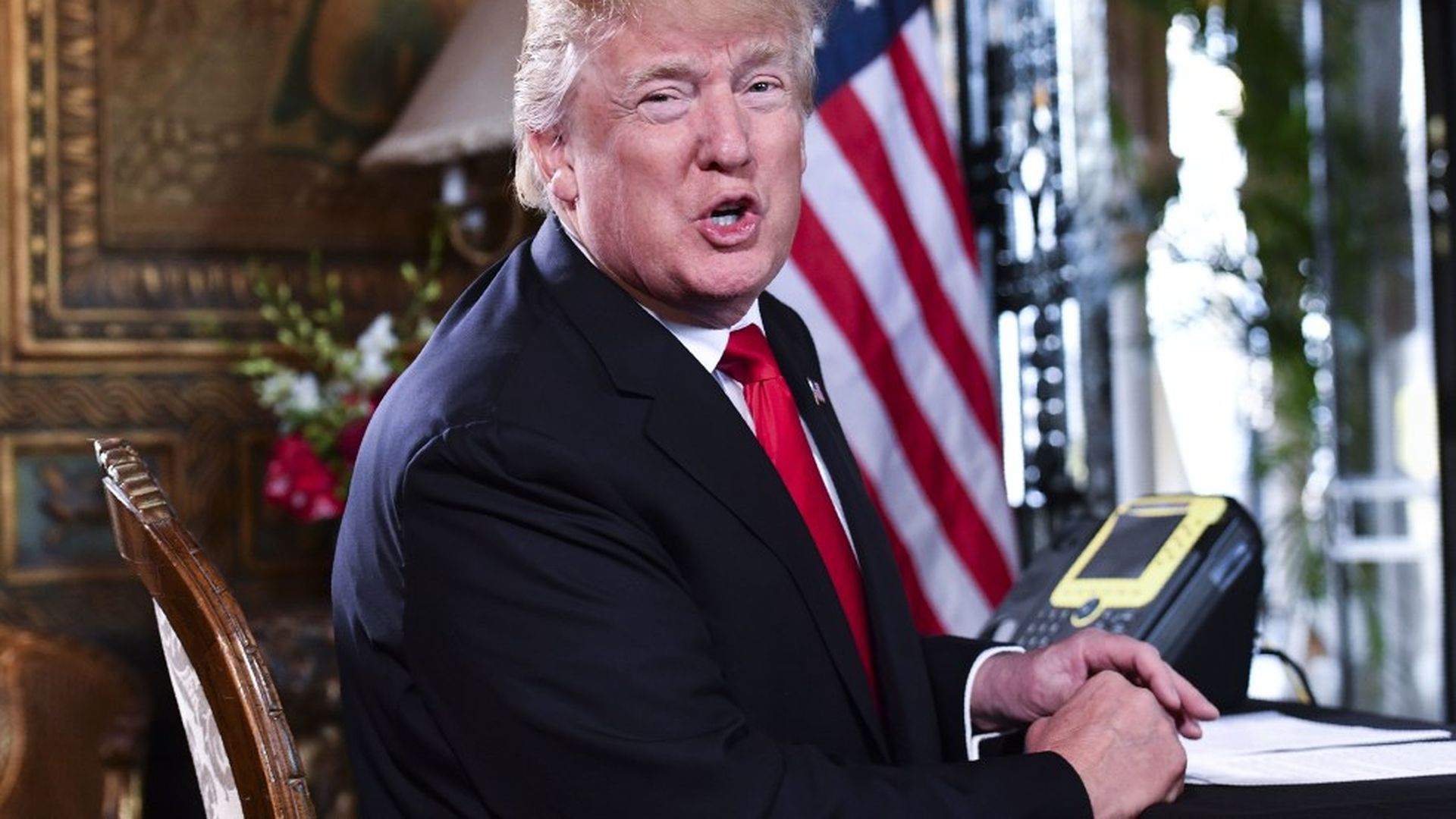 Friday night at Mar-a-Lago, President Trump told friends at a dinner "you all just got a lot richer," in reference to the tax plan he signed Thursday morning, according to a CBS report.
Why it matters: Trump has repeatedly said that the tax plan will not help the rich. In a speech at the end of November in St. Charles, Missouri, Trump said the plan "is going to cost me a fortune, this thing, believe me. This is not good for me...I have some very wealthy friends. Not so happy with me, but that's OK. You know, I keep hearing Schumer: 'This is for the wealthy.' Well, if it is, my friends don't know about it."
Go deeper