Appeals court rules against latest travel ban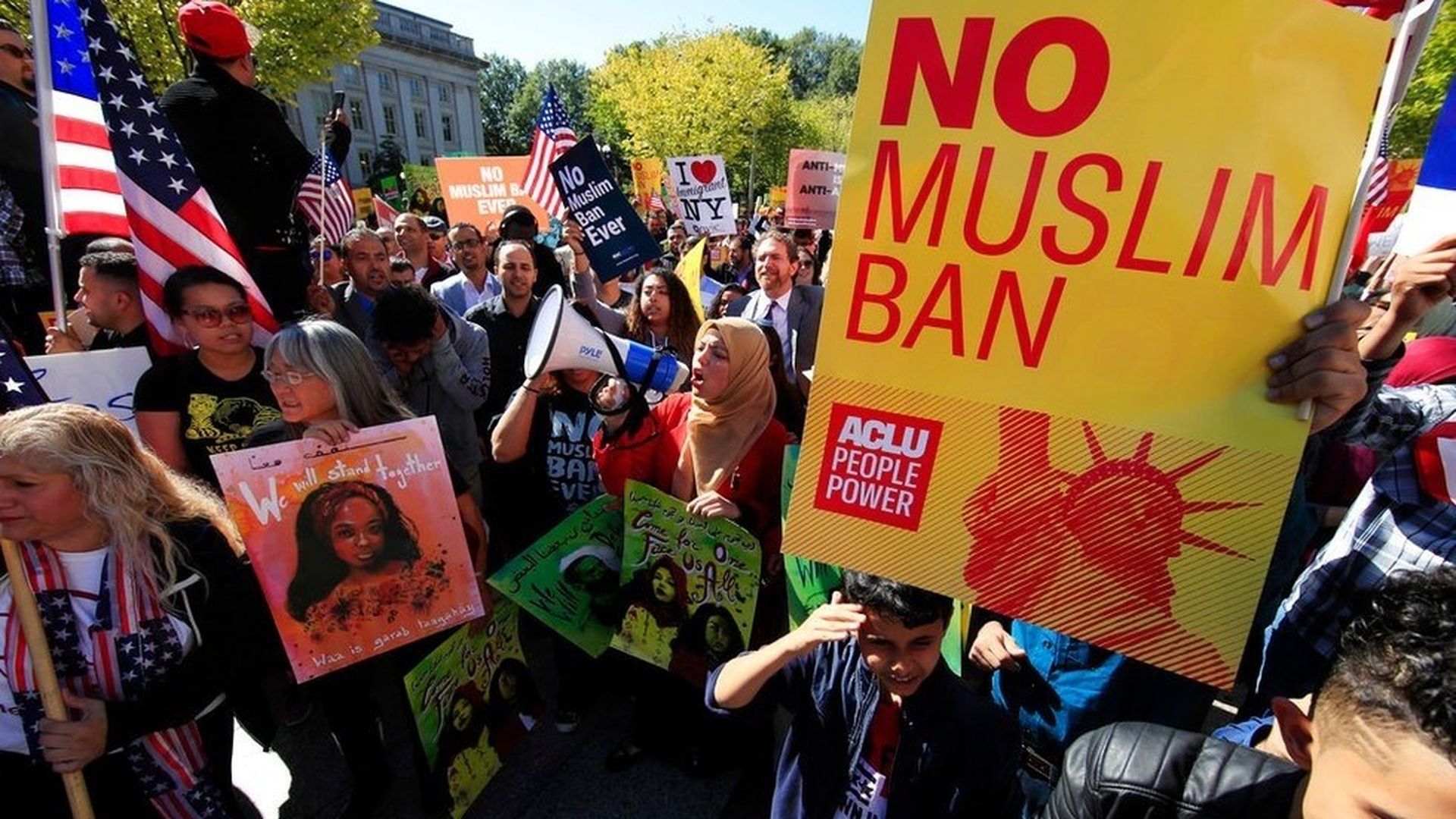 A three-judge federal appeals court ruled unanimously against the latest version of President Donald Trump's controversial travel ban, saying the policy "exceeds the scope of his delegated authority," per The New York Times.
Why it matters: This decision was procedural, the Times reports. And it will not have any immediate effect because the U.S. Supreme Court issued an order earlier this month allowing the administration to fully implement the policy for now. But, the high court had also urged appeals courts reviewing the case the make a ruling — a sign that it intended to take up the issue, according to the Times.
The current policy is the third iteration of the ban, and the nations included are Syria, Libya, Iran, Chad, Somalia, Yemen, North Korea and Venezuela.
Go deeper