Almost 9 million people signed up for ACA coverage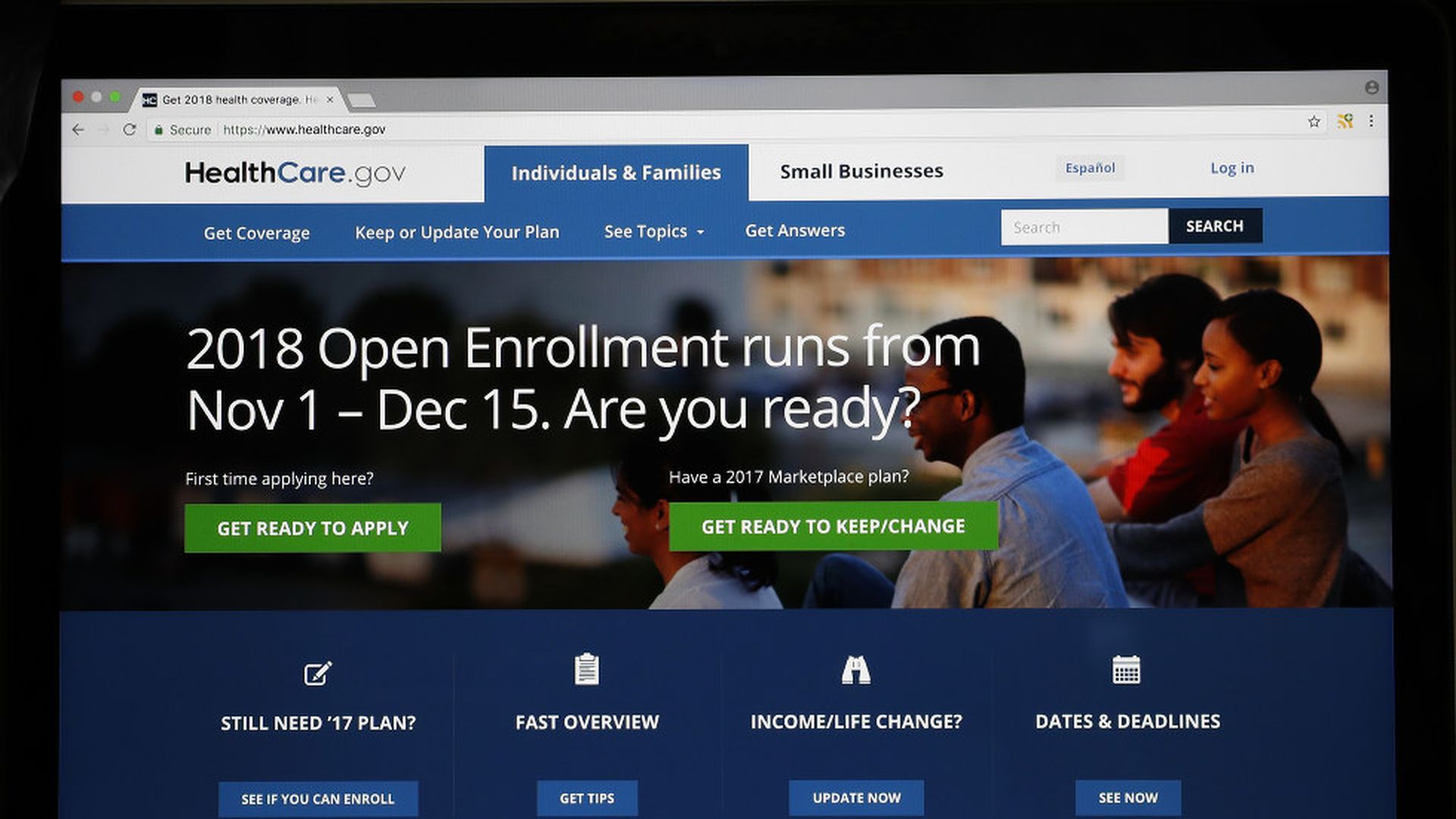 Roughly 8.8 million people signed up for Affordable Care Act coverage through HealthCare.gov during this year's open enrollment period, the administration said today. That's close to the number that some experts saw as a best-case scenario, and is only a little bit shy of last year's total of 9.2 million.
The bottom line: This is a good number. A lot of factors were working against ACA enrollment this year — including a shorter sign-up window and cuts to outreach programs. Falling a lot shorter of last year's totals would not have been surprising. But there are more challenges still to come.
Go deeper