Alabama certifies that Jones beat Moore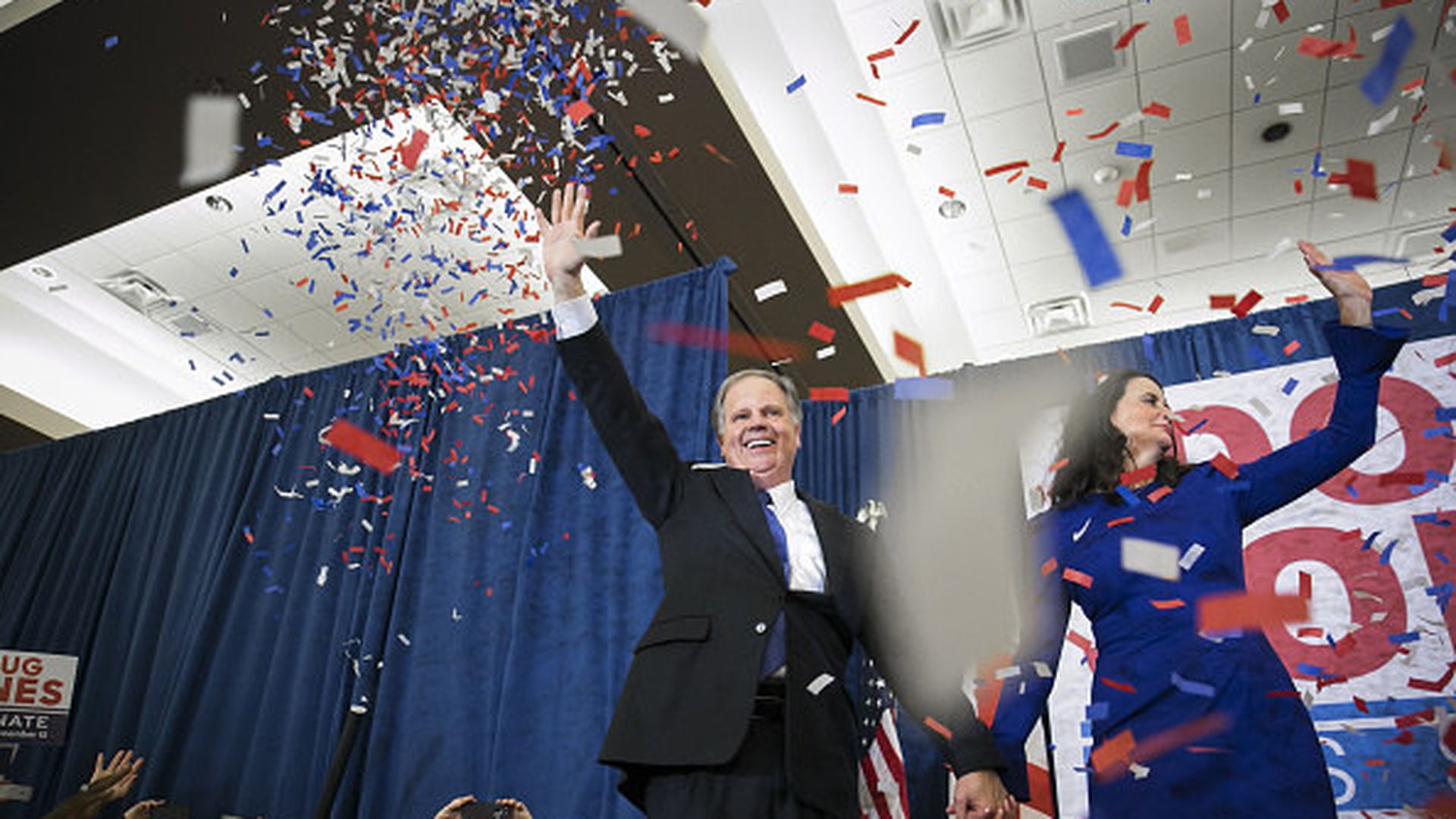 Alabama officials certified Democrat Doug Jones as the winner of this month's special Senate election, despite a last ditch legal effort by Republican rival Roy Moore to delay the certification.
Why it matters: Moore, who lost by over 20,000 votes, has refused to concede the race after the Dec. 12 contest, despite calls from the White House to do so. He filed a court complaint on Wednesday, raising questions about possible voter fraud. But a judge on Thursday rejected Moore's attempt to block Jone's certification, per The AP.
Background: Moore faced multiple accusations of sexual misconduct involving teenage girls. Jones is the first Democratic Senator in a quarter-century in the deep-red state.
Jones' statement after being certified:
Moore's response to Jones' certification:
Go deeper